It's that time again, today being the first official day of NYFW. Although 'official' is a lose term based on the action yesterday with designers like Tom Ford being one of the first to present their Spring Summer 2018 collection.
So while NYC will be buzzing with fashion, or I should say more fashion than usual, we'll be doing school drop offs, day dreaming of the beach, and catching live streams of some of our favorite designers over the days ahead. And we might (might being a lose term again) make it in for a party or two. Mom life is just so much more fun, double wink.
And if you happen to be heading in to NYC for an appointment, show, or party, we've pulled together three looks for what to wear, just in case you need a little inspo.
Appointments
Effortless style when the day really isn't effortless...walking when there are no taxis, and carrying all the paper goods you collect... maybe even your laptop. sigh.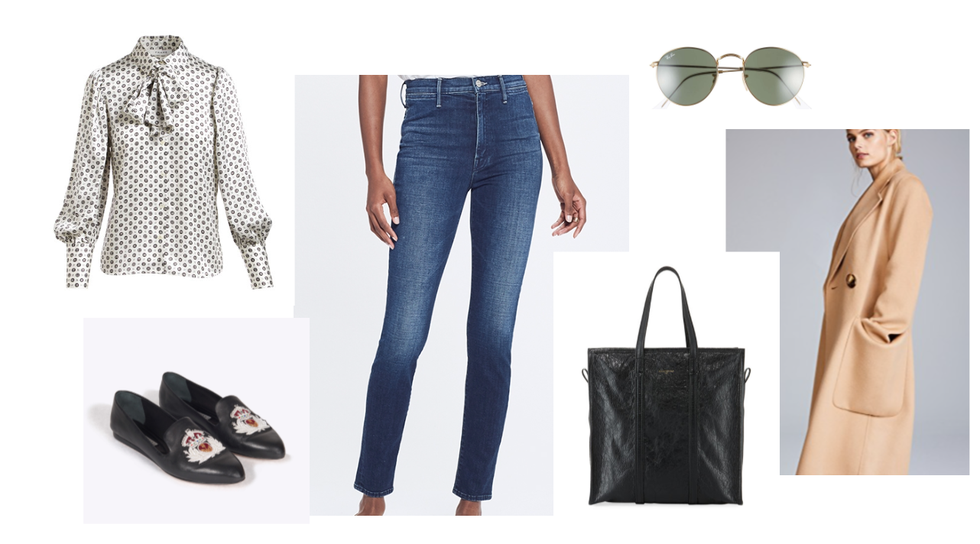 Loafers | High Waist Straight Jeans | Blouse | Bag | Sunglasses | Coat
Shows
Depending on the show...but a jumpsuit and shirt dress can always be dressed up or down. And white accessories have the right of passage into fall this year.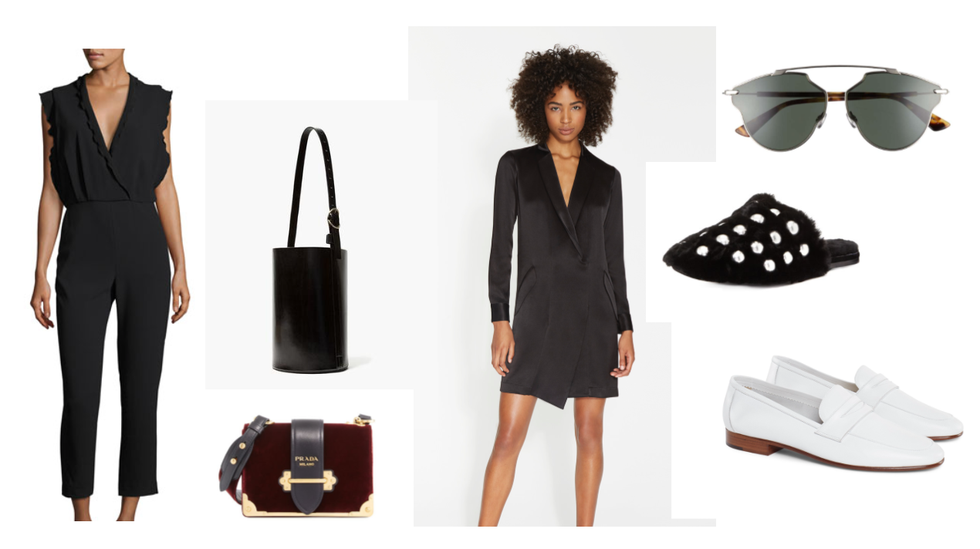 Jumpsuit | Prada Bag | Sunglasses | Shirt Dress | Loafers | Mules | Classic Bucket Bag
Parties
One thing about fashion week, there is never a shortage of parties, grab your dresses for night time soirees.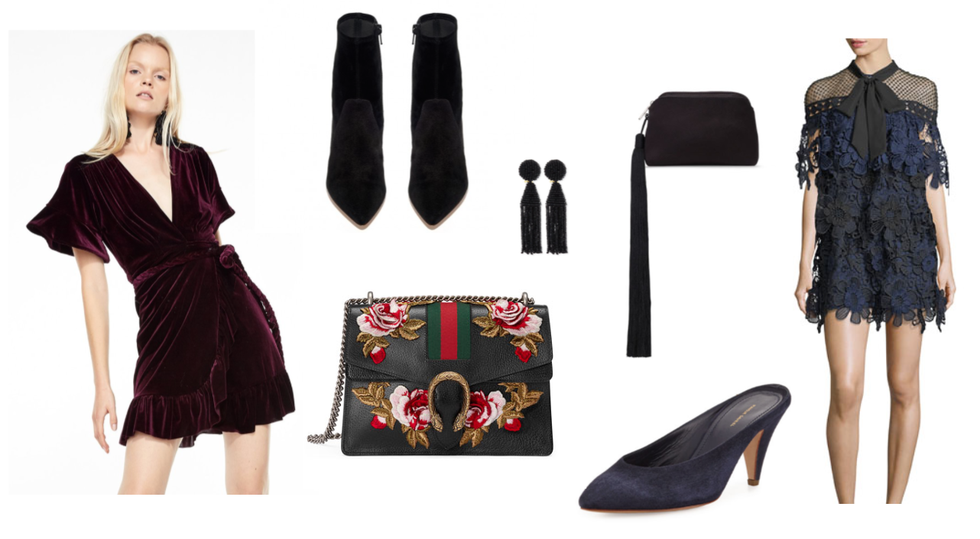 Velvet Dress | Lace Dress | Slim Ankle Bootie | Embroidered Bag | Clutch | Mules | Earrings