Since we love pretty little things, it is no surprise that we fell (emoji swirling hearts) for Women & Whiskies. Not only do they have a great catalogue of whiskey recipes that are delicately fem, but they have tons shown with flowers...tipping us over the edge. A unique cocktail + flowers has got us, hook, line and sinker! So, if you want to step out of your comfort zone (if you're not one to experiment with liquors) take a peak, and try one...it's still the weekend. Wink.

By Natalie Jacob for Love + Vitory and Women & Whiskies
Here's the one we're trying from @womenandwhiskies. Cheers!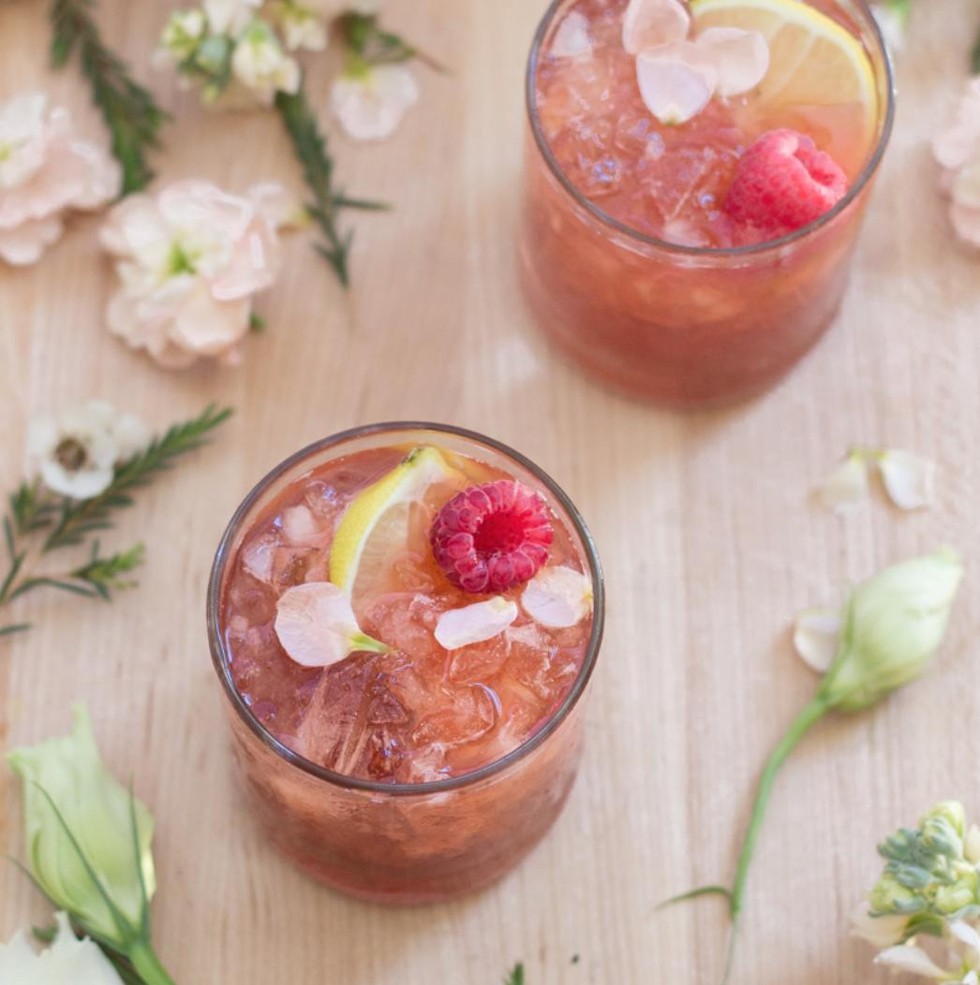 Womenandwhiskies.com
Raspberry Smash
2 PARTS WILD TURKEY 101 BOURBON
8 FRESH RASPBERRIES
.5 PART REAL MAPLE SYRUP
6 FRESH MINT LEAVES
1 PART FRESH SQUEEZED LEMON JUICE
Combine raspberries, maple syrup and mint leaves in a pint glass, muddle gently to release juice from berries and oils from mint. Add bourbon, Lemon juice and ice, shake hard for 10 seconds. Double strain in a rocks glass with ice. Garnish with raspberries & lemon wedge.