We know, swans don't live in the jungle, but the first rule of pretend play is that anything is possible. But let's face it, what you wear while you're pretending is pretty important too. And a little bit of whimsy is simply perfection when it comes to imagination. In walks Stella Cove, a brand you need to know about. From swans, pom poms, and pink skies, to lions, hearts, and seahorses in the clouds this brand is pure magic and any kids dream. Oh, and did we mention the best part? It's a swimwear/ beachwear brand. Yesssss. Instant heart eyes.
While there are so many designs to choose from in their collection, we love the graphic animal suits and knew kiddos would too. So earlier this week we did a shoot (more like wrangling wild animals) with kiddos and friends of Likely Crush. Is there possibly anything better than kids going to the beach and getting their face painted? Probably not. It was heaven on earth for them, and the only thing that seemed to upset them was stopping their pretend-play-gone-wild to take a photo. Not impressed. How dare we get in the way of all their imaginations? And we can't really blame them. But seriously, please stand still for one second, so we can take a photo. And here you have it, the true definition of a 'wild child', or several wild ones.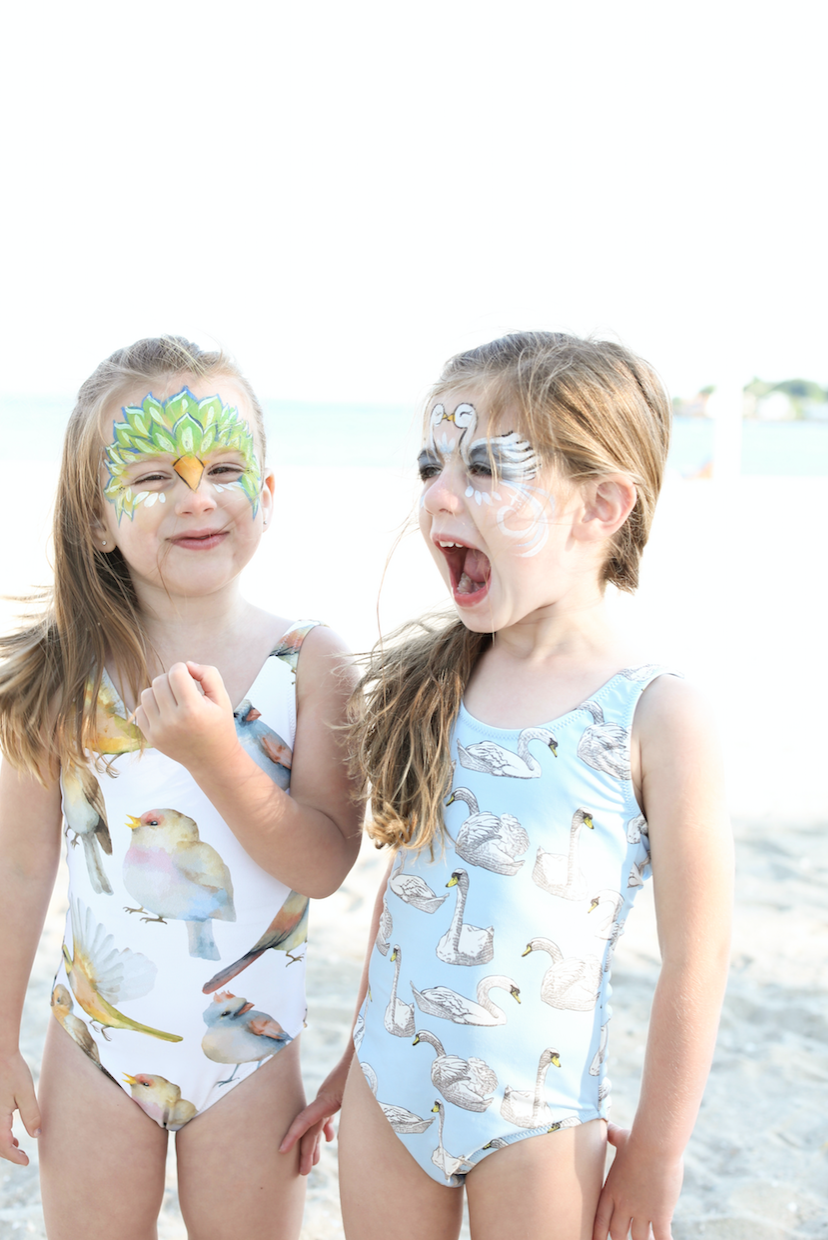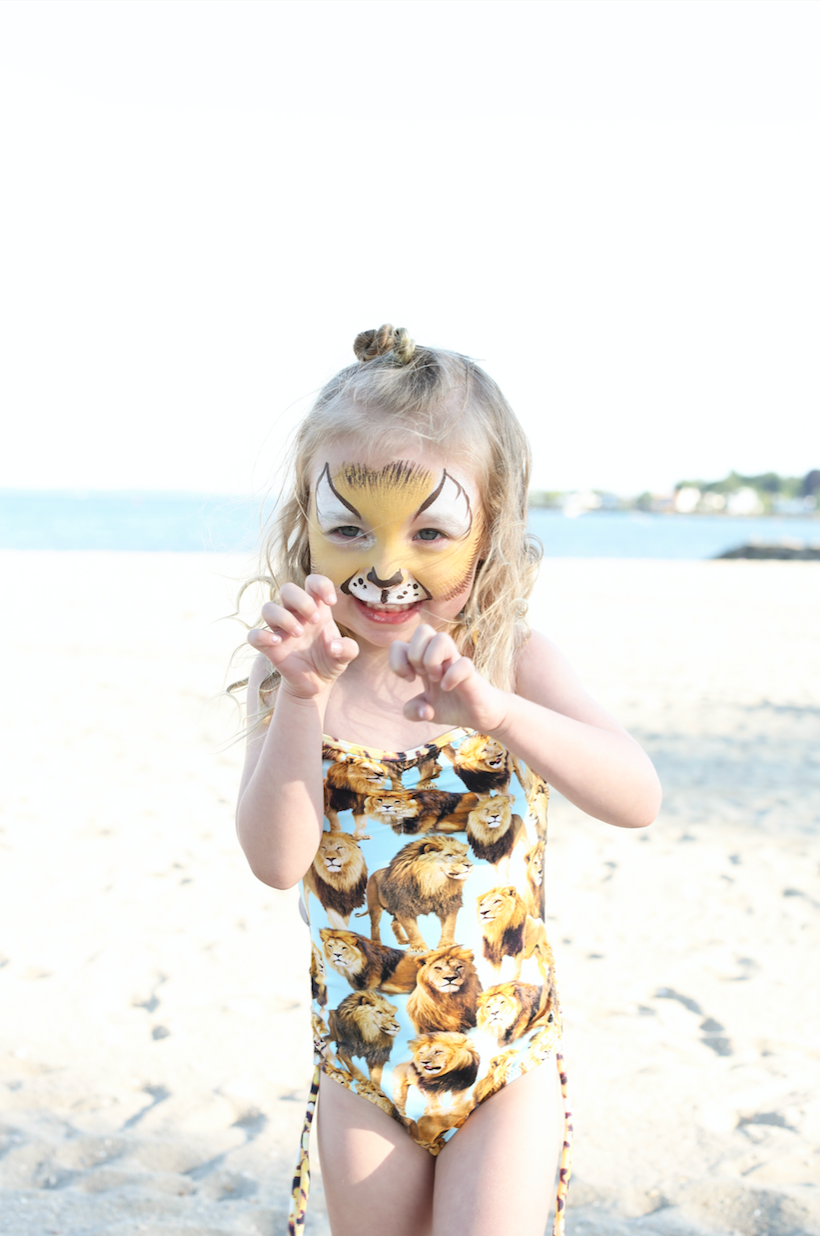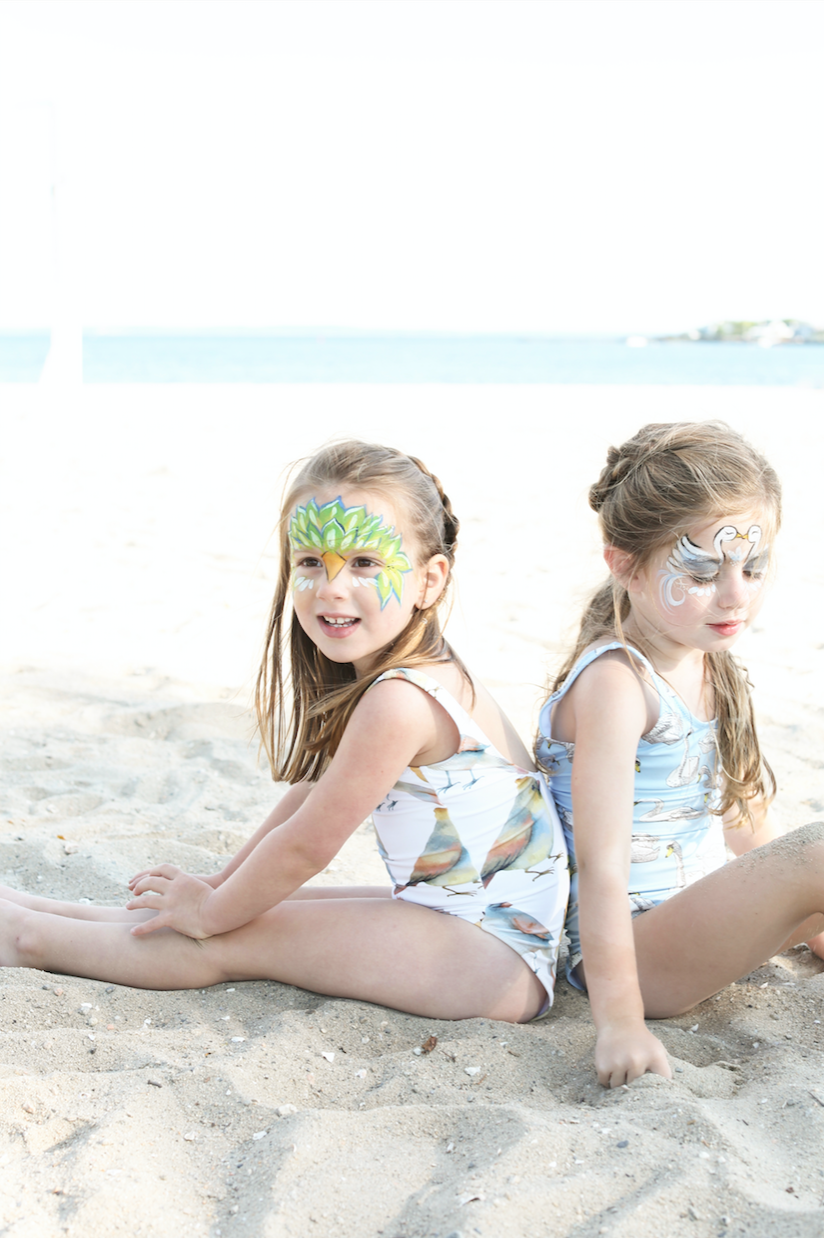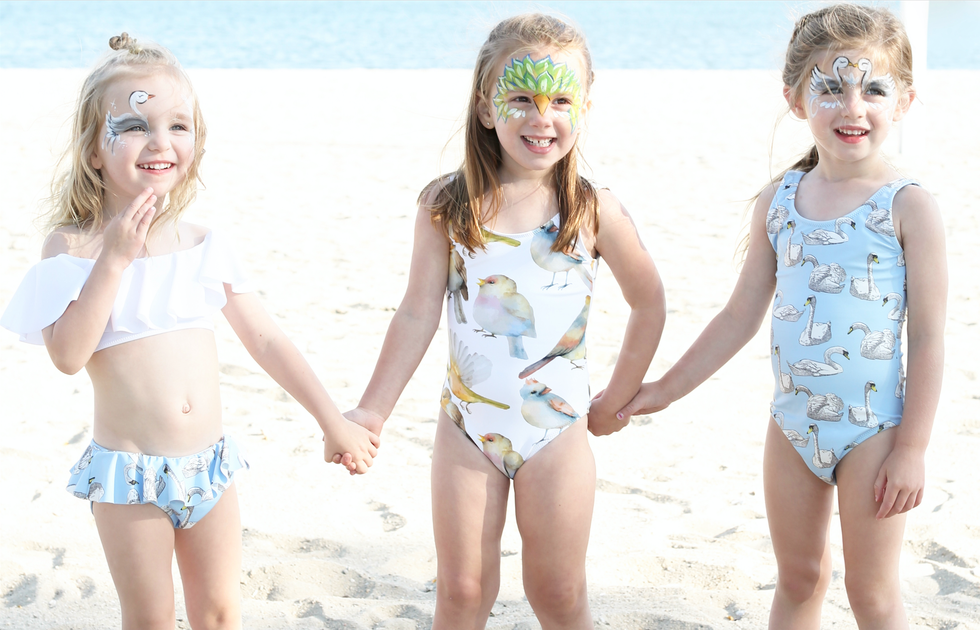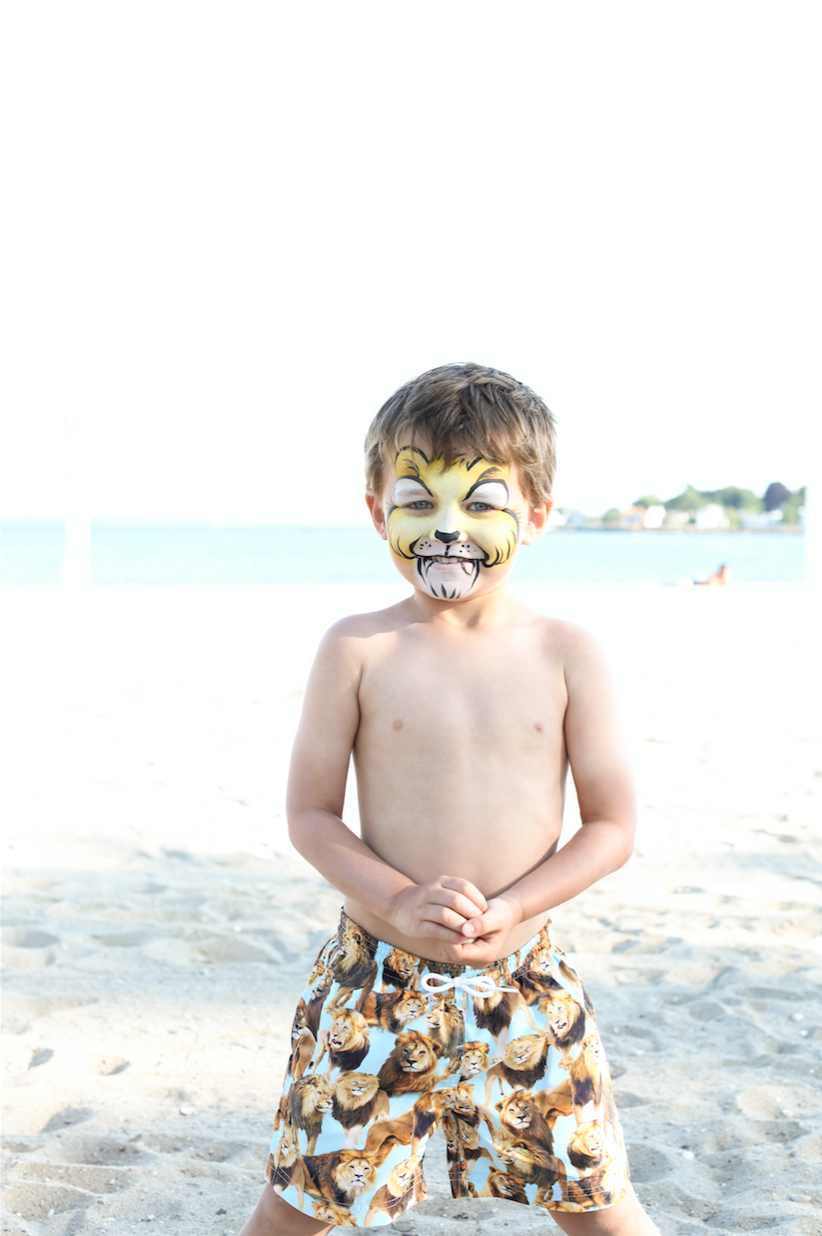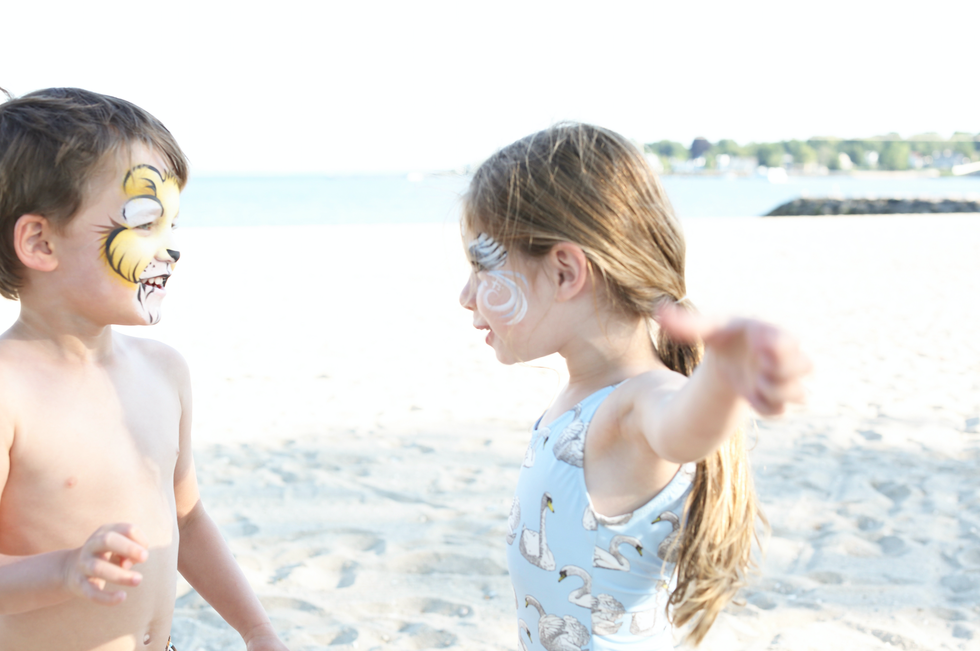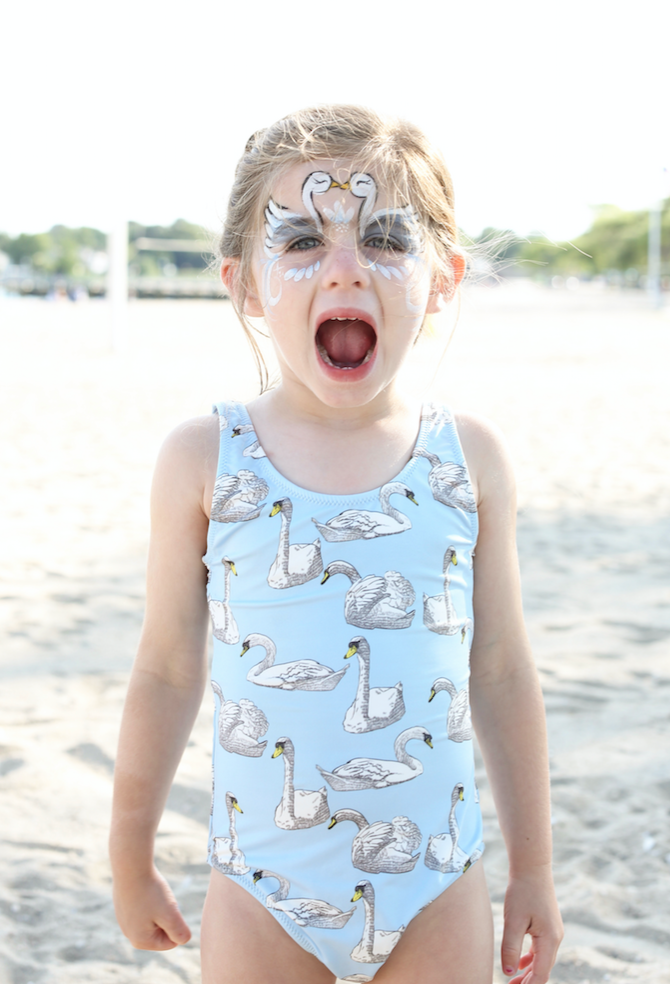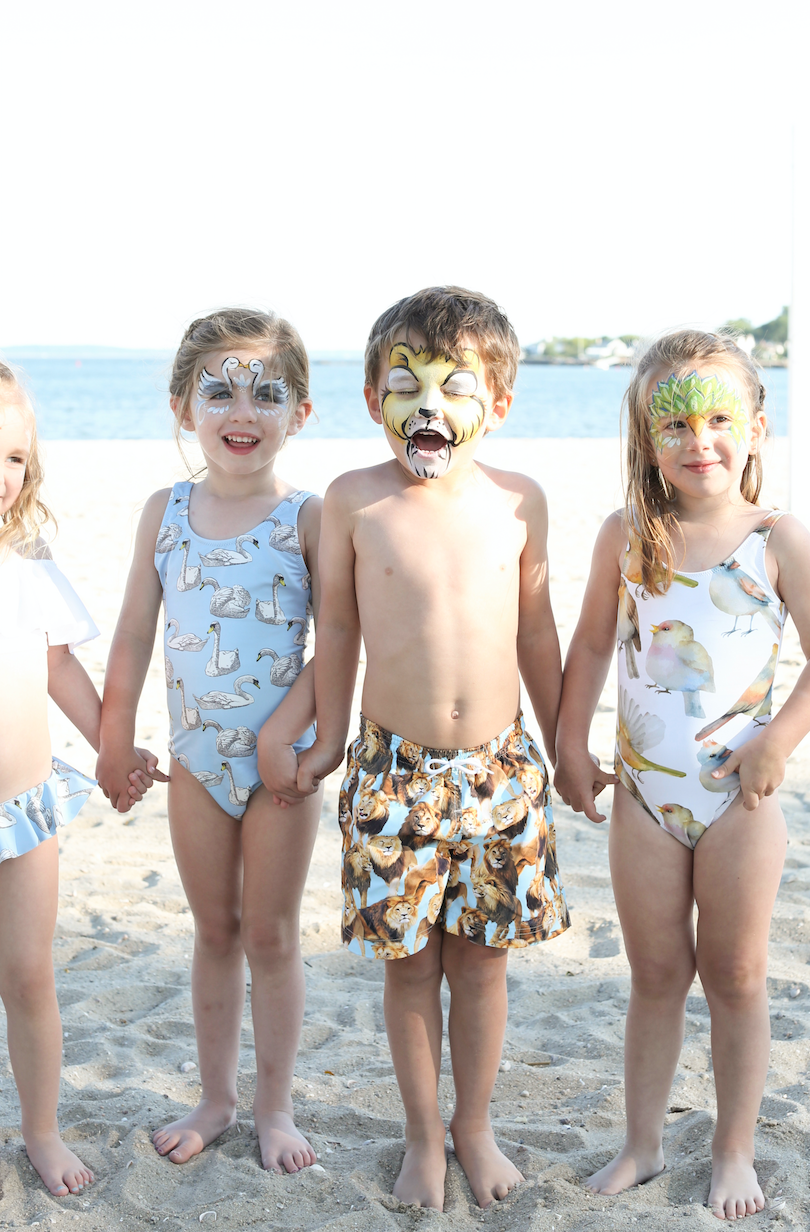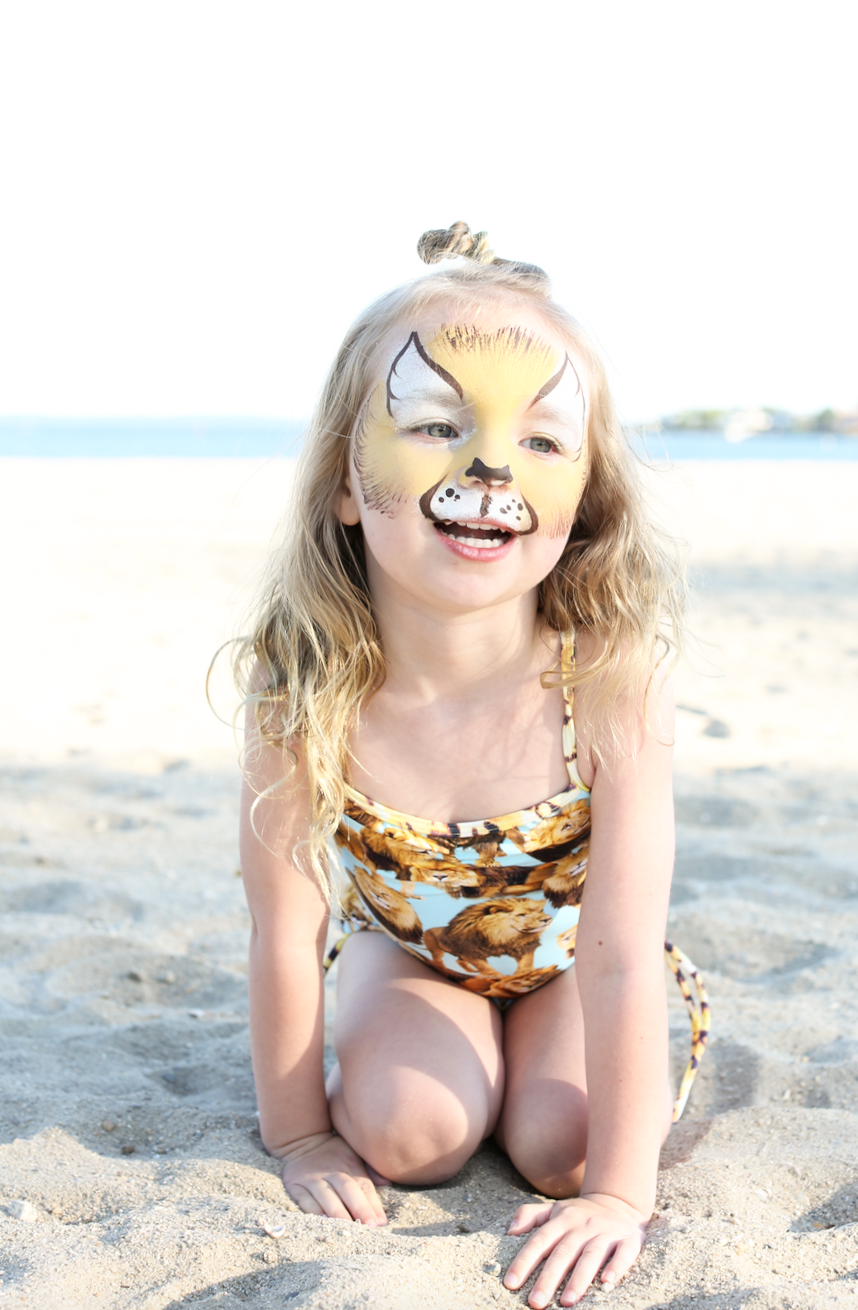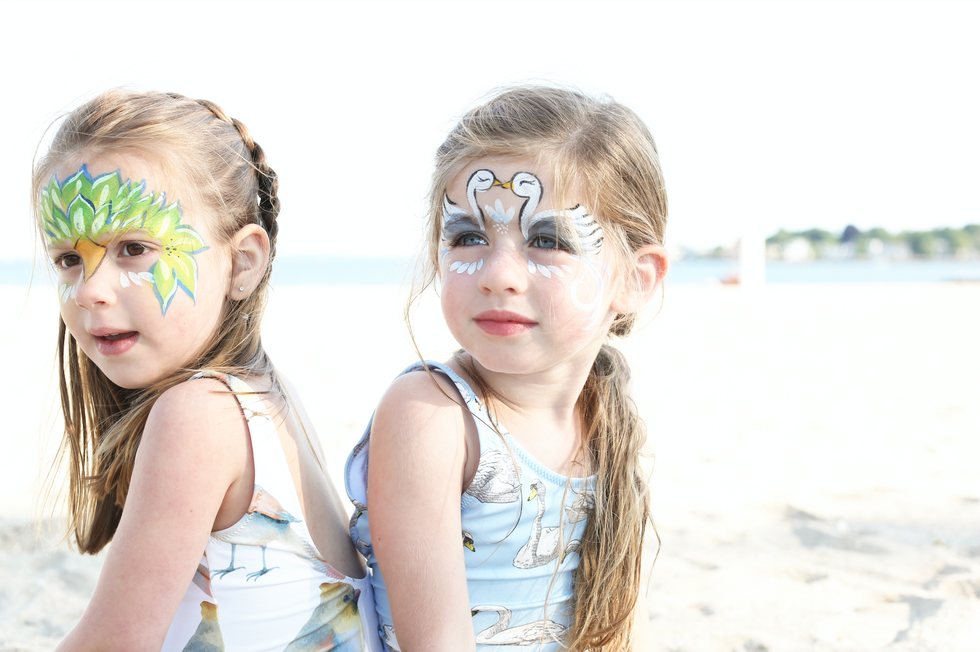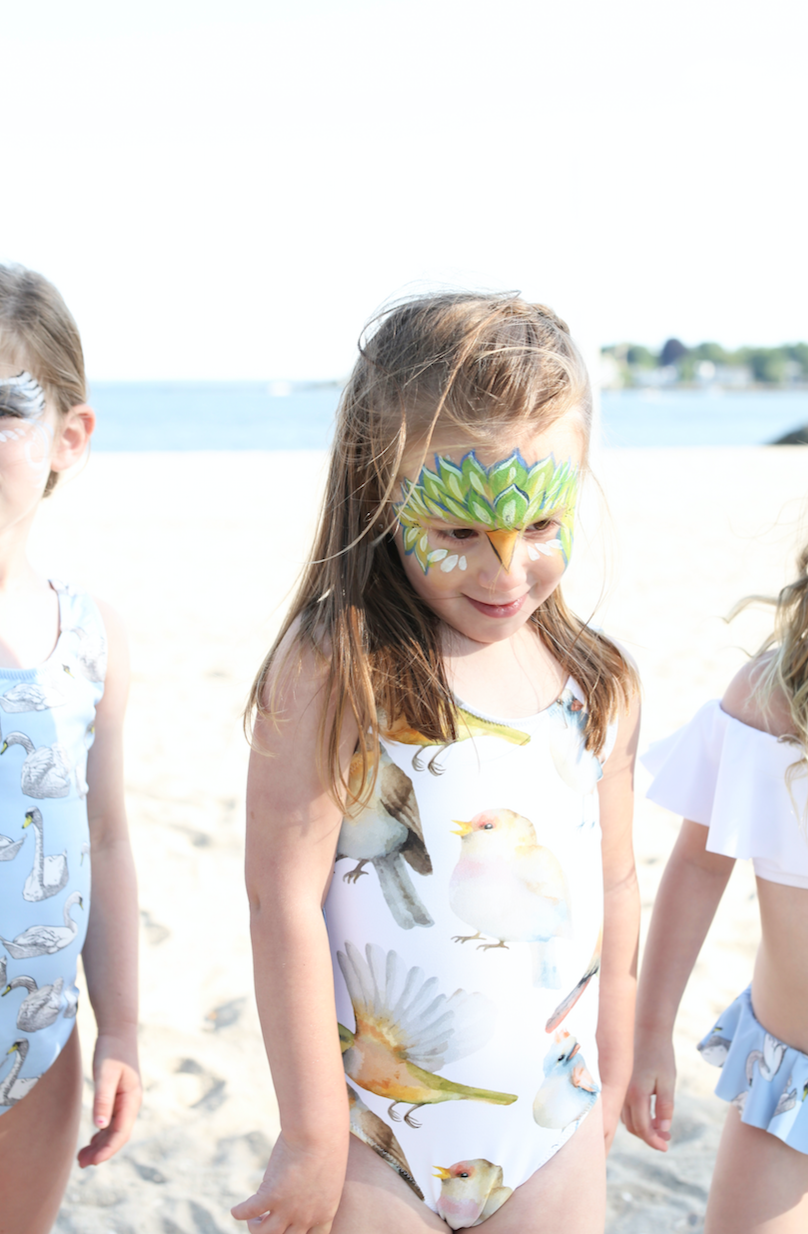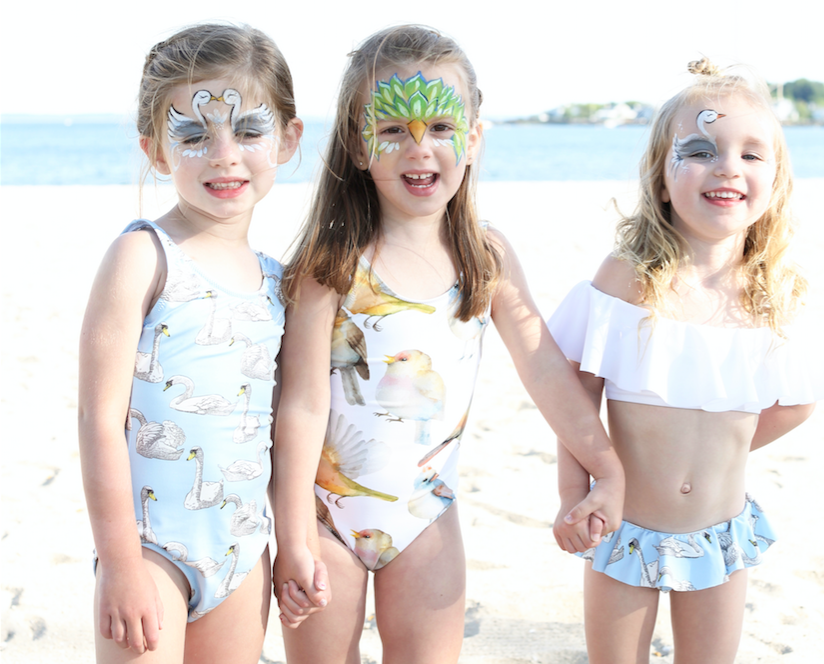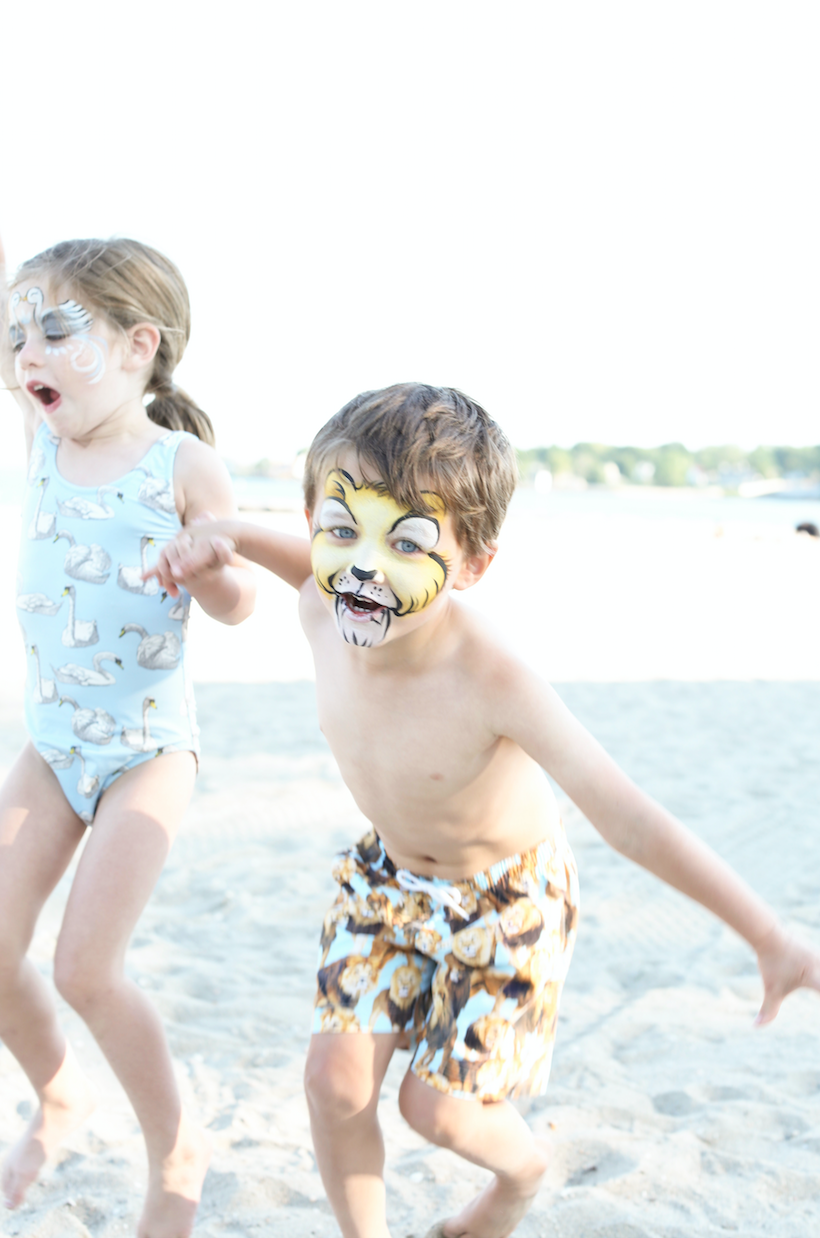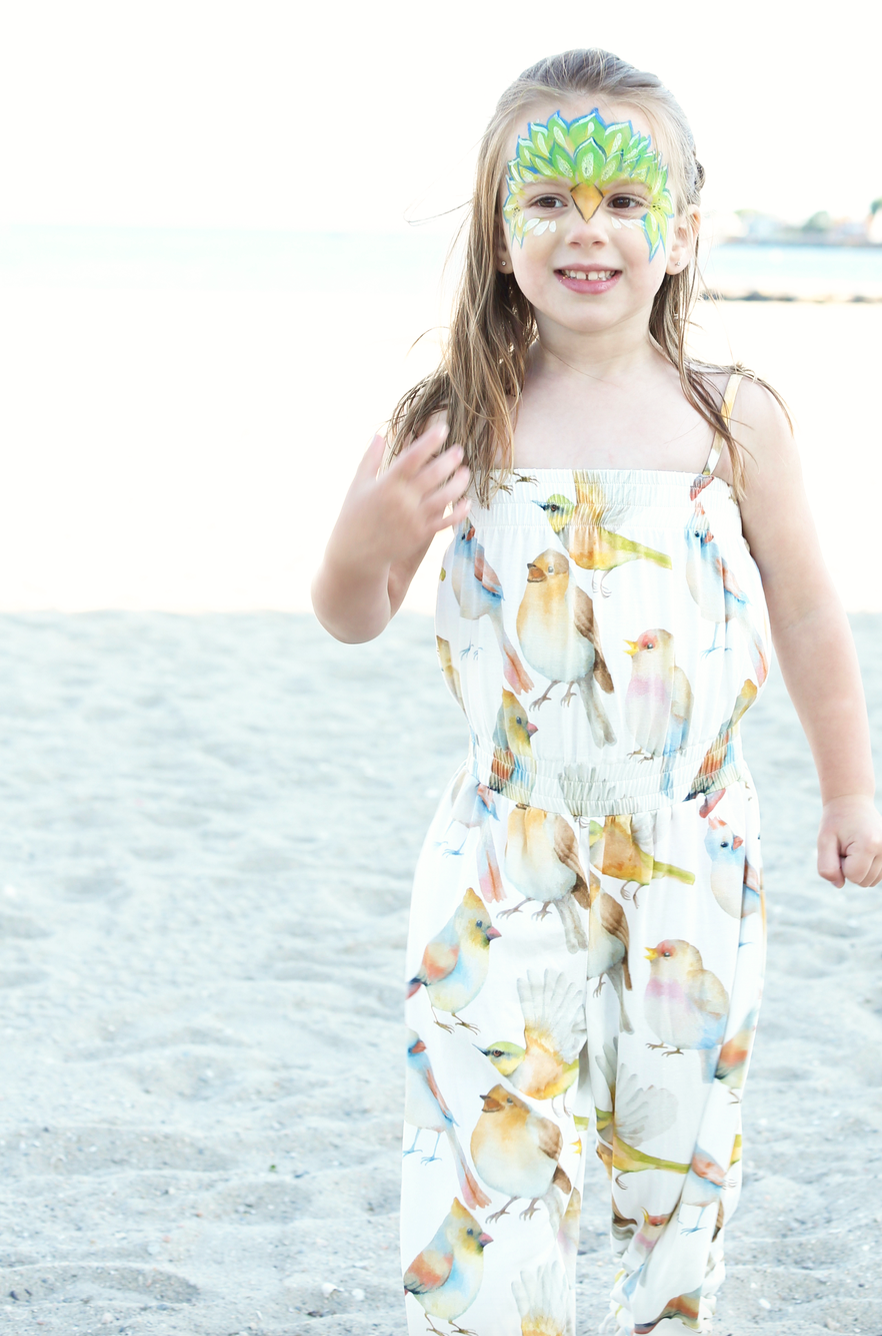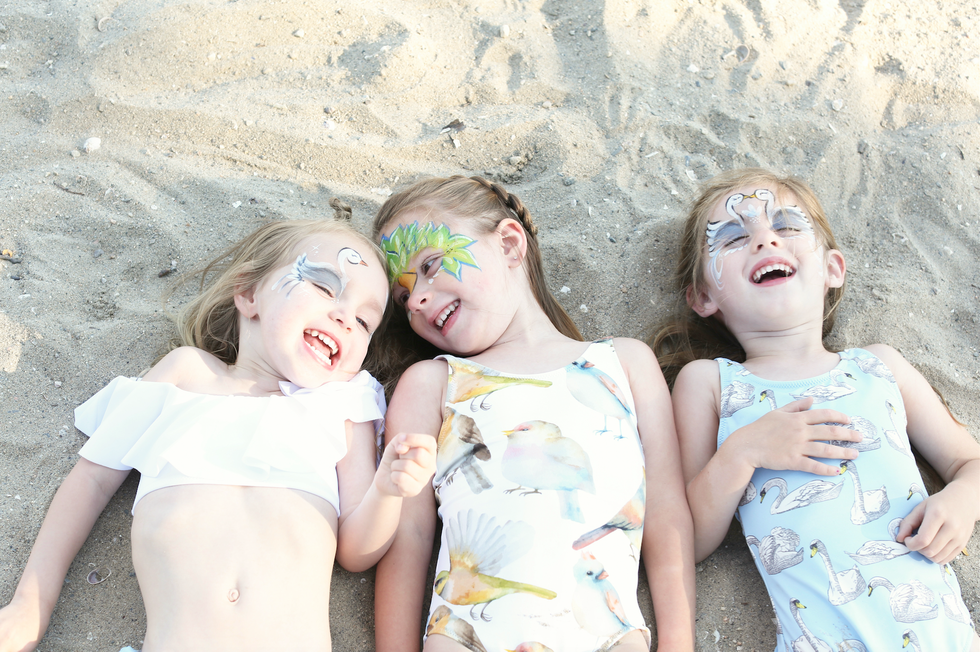 And if there was a pool float for each of these animals, could you only imagine the field day of photo ops!? Someone needs to get on that stat...we need a oversized lion and bird float to go along with the swan!

Sources
Swimwear - Stella Cove
Photography - Likely Crush
Make Up - Magic Marker Studios