Any reason to try out fun cocktails is a good one! And Valentine's Day presents just that; date nights, the color red (or pink) and things that spend a moment on the lips...we're talking chocolate and cocktails of course! So we made a few cocktails you may fancy whipping up for your Valentine's pre-gaming or a night in at home. Prerequisites include: something tasty, easy to make, and results in a shade of red. Cheers loves!
Strawberry Margaritas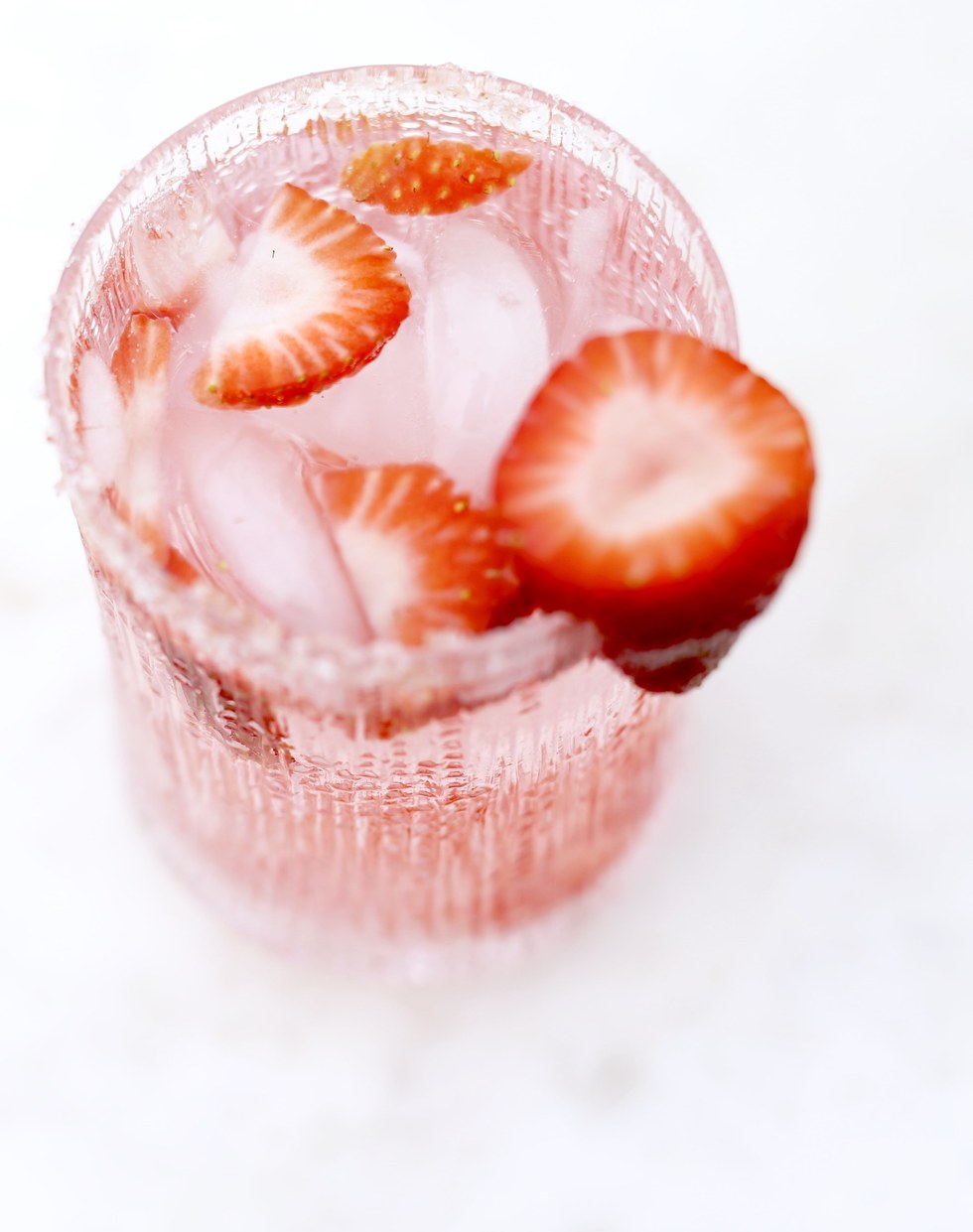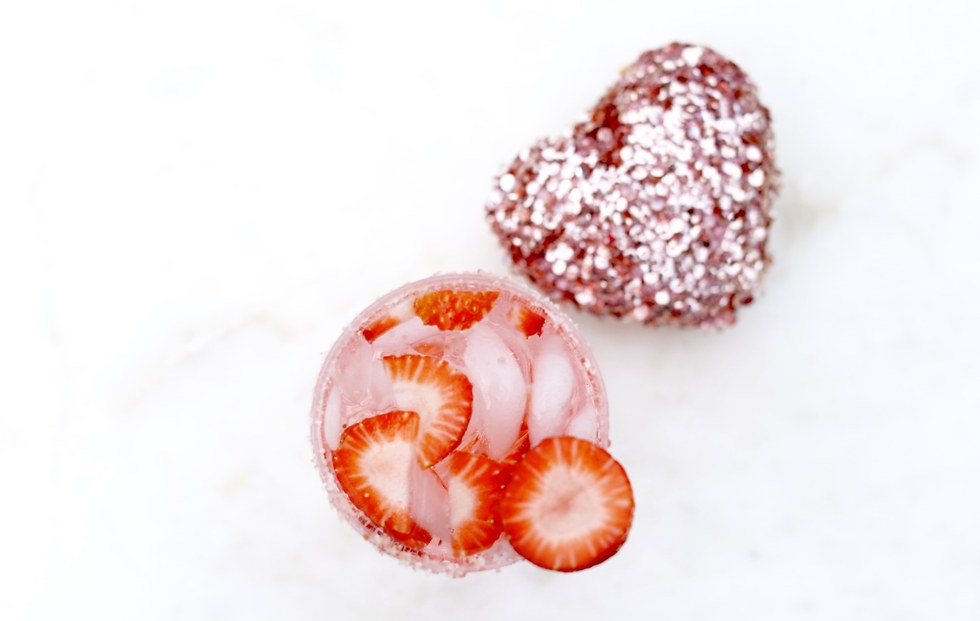 Ingredients:
3 Strawberries muddled
2 oz. Patron Silver
1 oz. Club Soda
1 oz. Strawberry lemonade
Pink Himalayan salt
Preparation: Rub the rim of the glass with a strawberry (sliced in the middle) to make the salt stick to to the rim. Shake up all the other ingredients with the right amount of ice for the cup you are using, then pour it all into your glass. Add additional sliced strawberries if you fancy.
Pomegranate Champagne
Champagne + anything is right up our alley...always. And this Pomegranate Champagne is simple and delicious.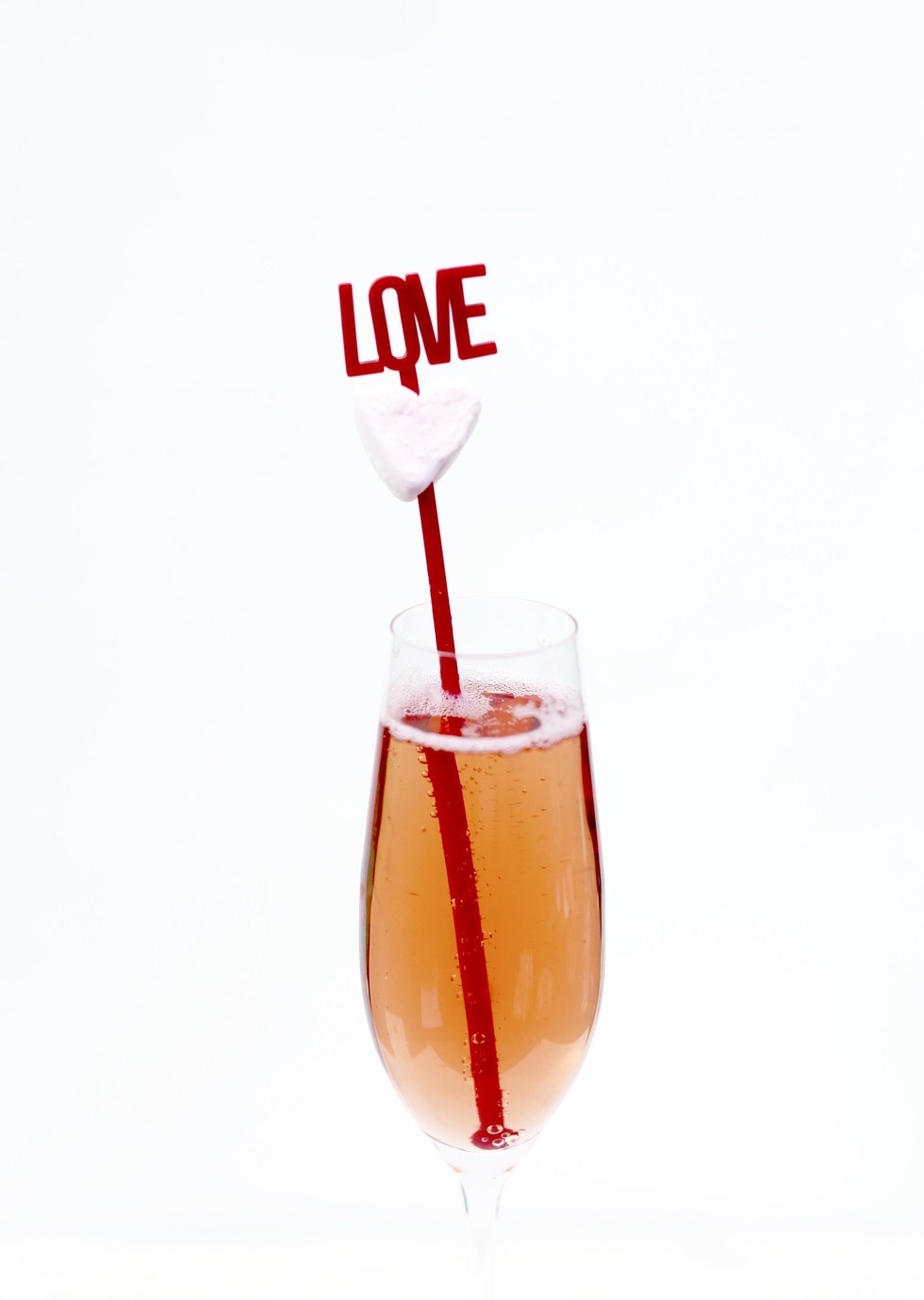 Ingredients:
1 oz. Pom Wonderful juice
1/2 oz. Cointreau
3 oz. Champagne
Preparation: No additional shakers involved. Pour the Pom juice directly into your champagne glass, add a small splash of Cointreau, and fill the rest with champagne. Swizzle with a cocktail stir and you're all set.
Cranberry Martini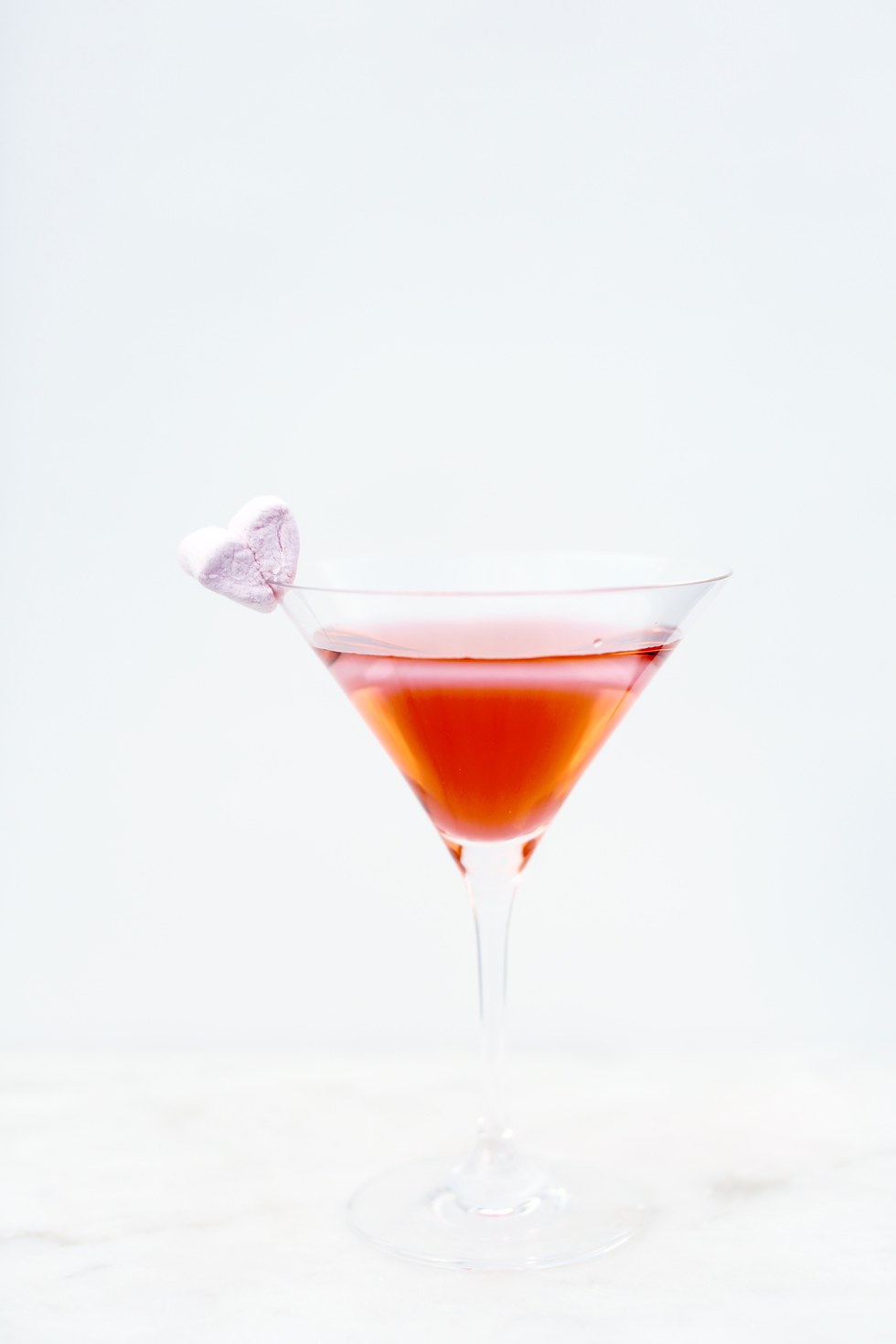 Ingredients:
2 oz. Vodka
1/2 oz. Cointreau
2 oz. Cranberry Juice
Preparation: This drink is so easy and can be made a number of ways. Firstly, you can use your preferred vodka or gin, add in the cranberry juice and cointreau, shake it up in a shaker with ice (if you want to stick to the above) and strain to serve in a martini glass. Otherwise, for some additional fun you can add a little club soda for bubbles and sub out the cointreau for some lime juice.