Twinning is winning...but it's truly only a 'win' when everyone in the twinning crew is actually happy with their outfit. And then I tell you I have three and fourteen year old girls, and the likelihood of pleasing that age gap with matching clothing...one can only imagine would be impossible. For the most part it's no big deal, I'm not on a twinning mission, but every once and a while it can be a lot of fun. Call me crazy, but when you actually put on something that coordinates or matches with your minis there is something really fun about it. Eeeeek, never in my life would I have imagined those words would come out of my mouth. But there you have it, #momlife really can change you. Or I should say, cute swimwear can really change you.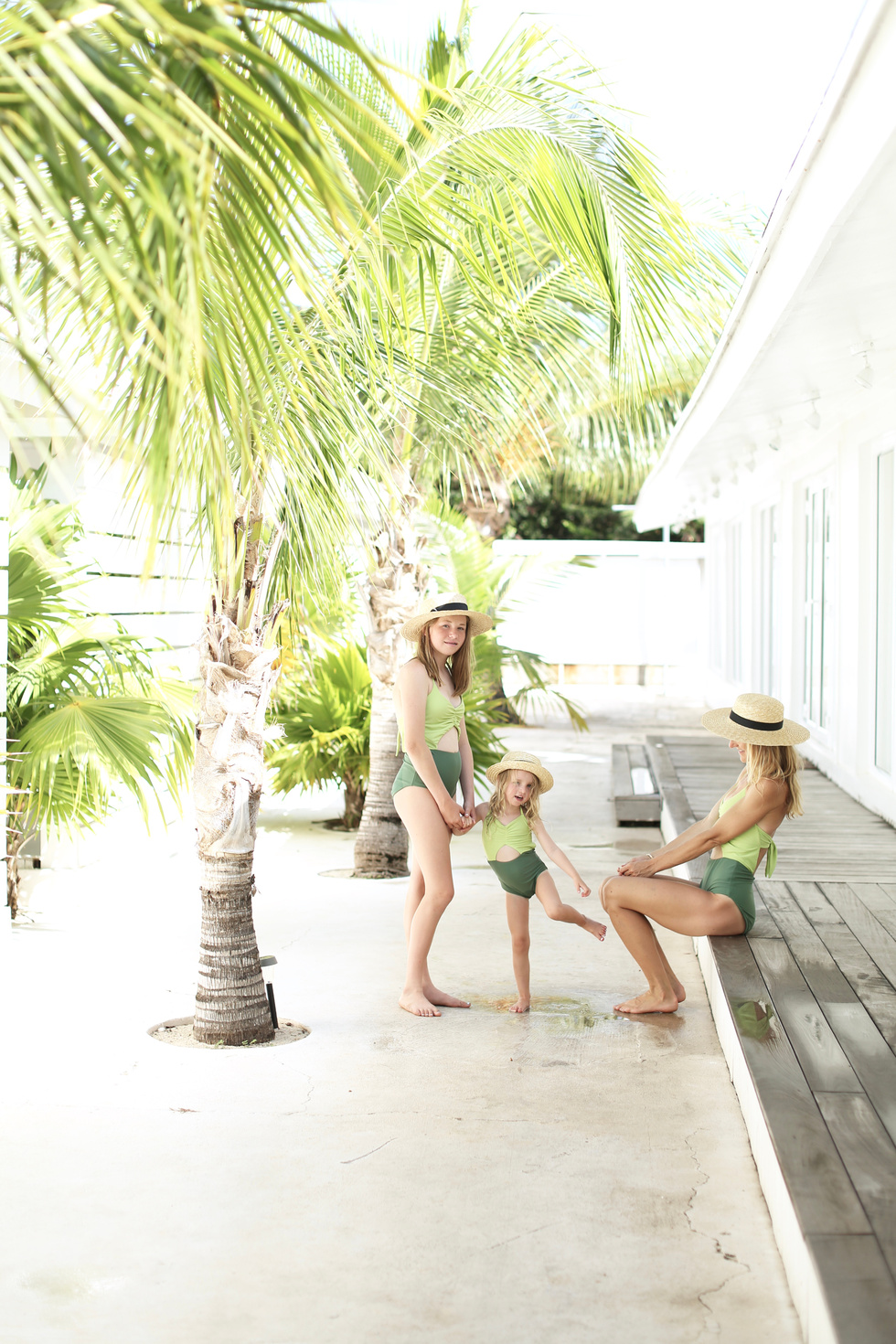 Raising Wild nailed it when they designed these suits (and the rest of the styles in their repertoire for that matter). Not only are they flattering, the suits are cute & sexy, clearly I'm talking sexy on an older body - not in size 3T, which is why they're pleasing to a range of ages. We've been living in them down in the Bahamas for the past couple weeks and they have lived up to the test.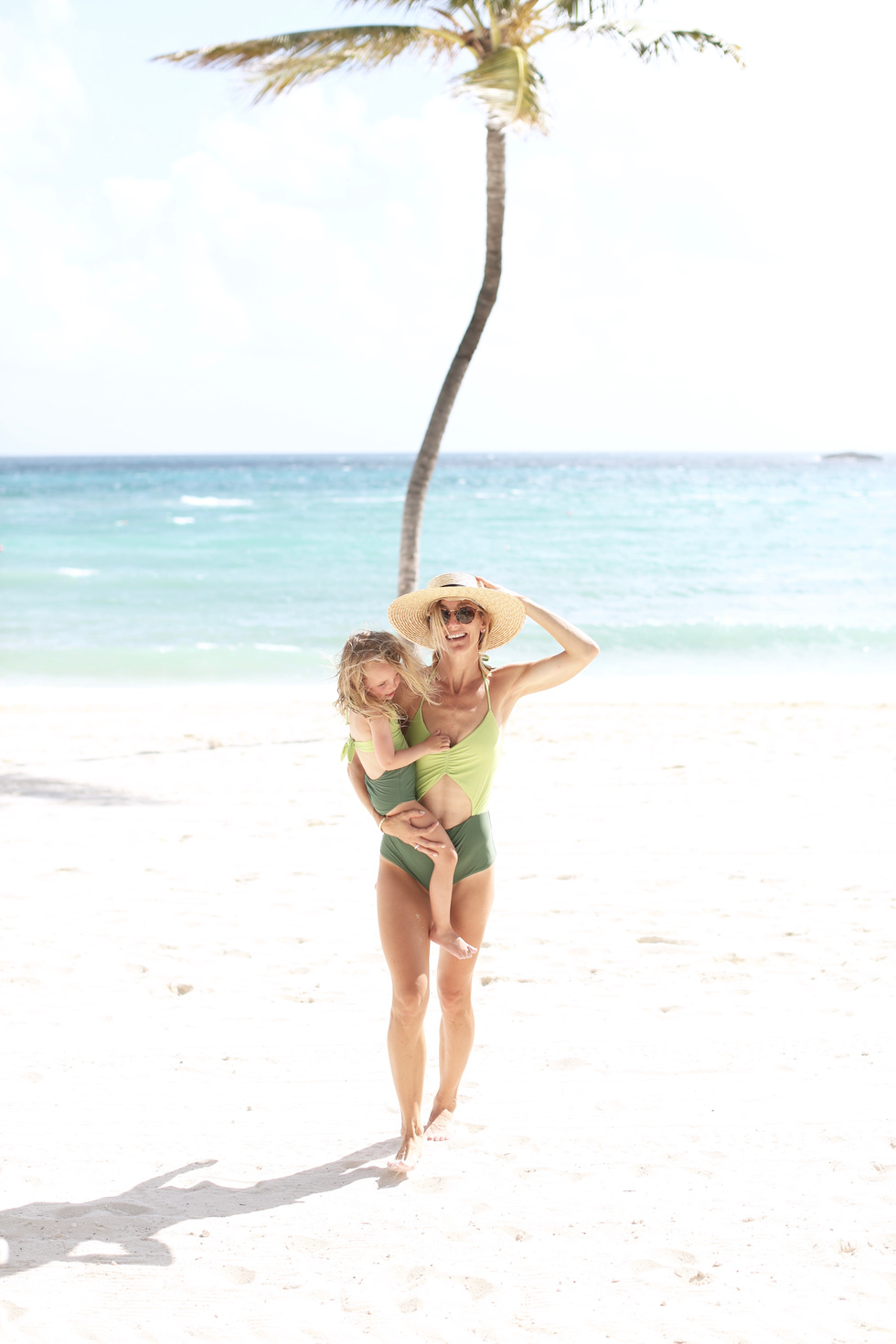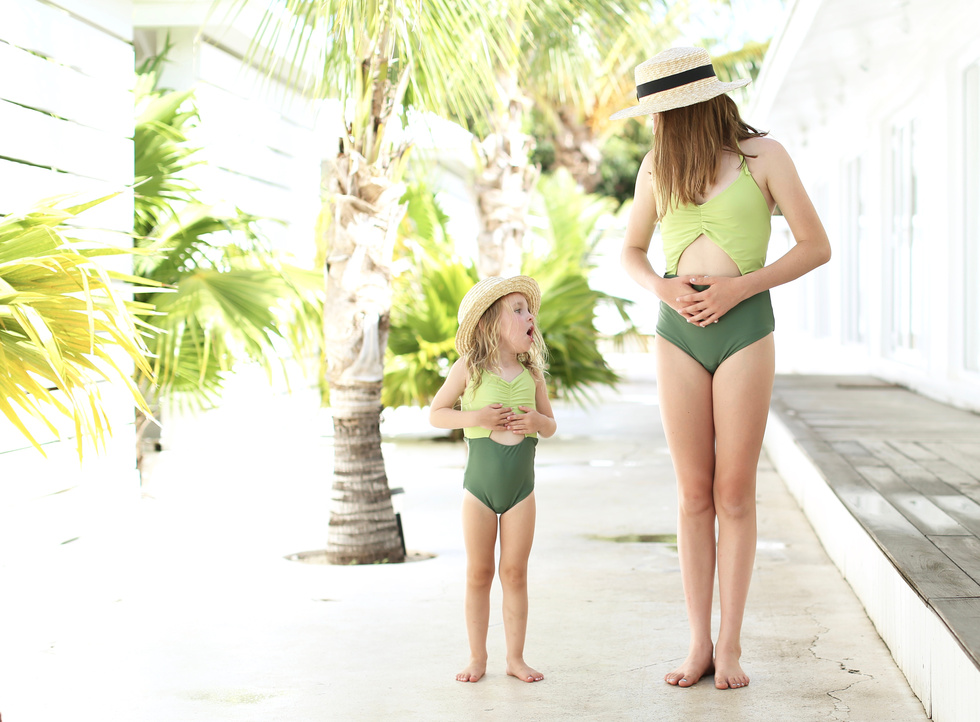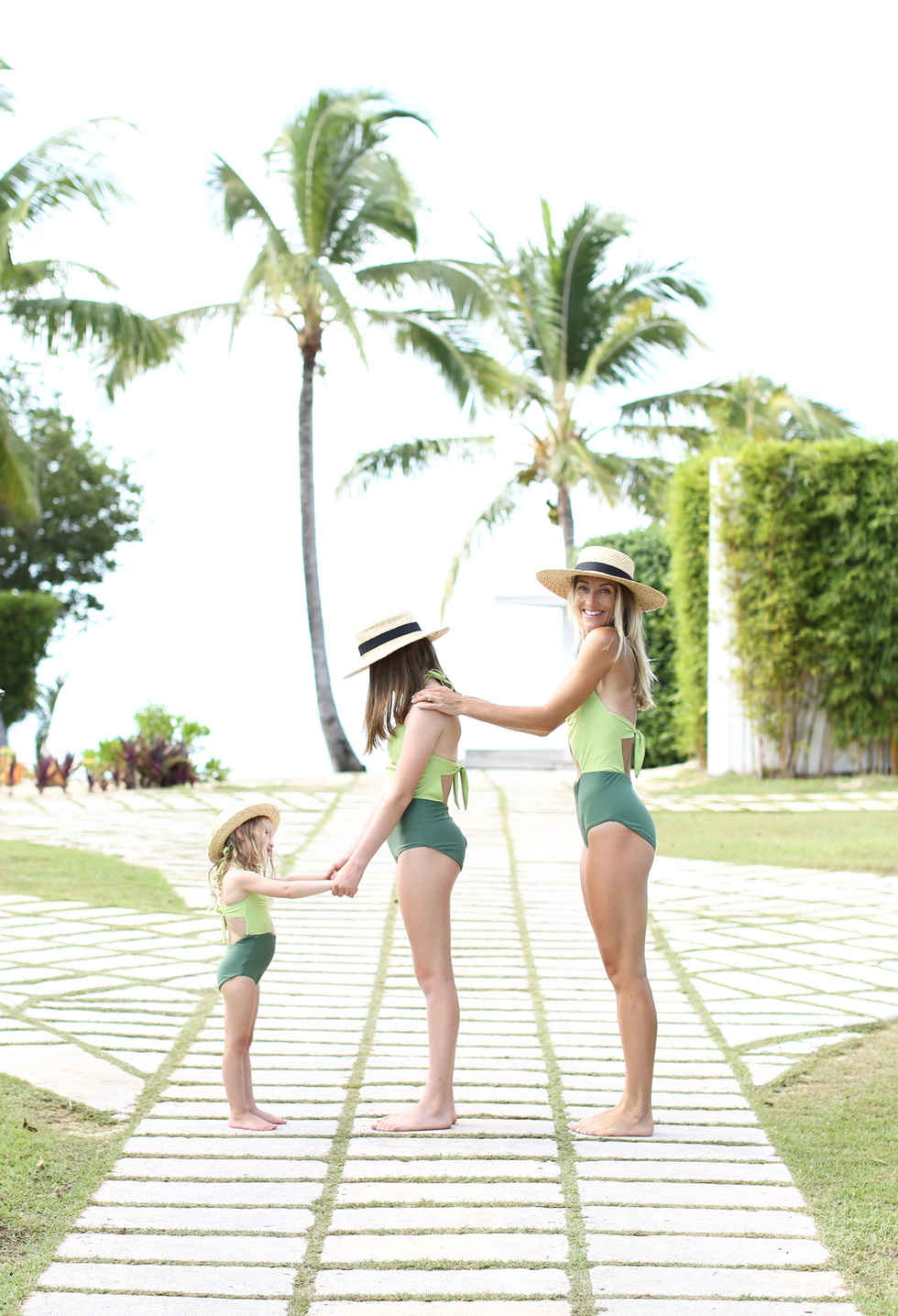 Oh, and they can totally handle a bit of wild. We tested them with some cliff jumping in Eleuthera and it is definitely the choice of swimwear when dropping thirty feet into water. Don't worry, my three year old didn't go off the cliff...just the teen and I. Wink.