Sun hats and beach vacations go together like cheese and crackers, separation of the two could be fatal! And these days the wide brim sun hat is pretty much essential for several reasons; prevention against (further) aging, avoiding trips to the doc for skin cancer and all the ughhhh that comes along with that...and although the first two points are clearly reason enough, I'd also argue that they are terribly fashionable.
Even if you aren't a lover of the wide brim, but enjoy a good sun hat, I think we can agree that they do not belong as a carry on when traveling. Simply put, hats on planes are annoying. Add in a kid or two to manage, maybe even a car seat...then hats are severely annoying. Good news; if you are traveling with a full size suitcase then your problems are solved. Yes, you can pack your hats and not crush them. Here's what you can find in my closet, along with some on my shopping list...and how to pack more than one (below).
Hat Attack Wide brim raffia braid sun hat with tassel and bead trim
Ale by Alessandra Wide Brim Hat
Lola's Hats Re-Alpargatas Wide Brim
Lack of Color Wide Brim Boater
Eric Javits Palermo Squishee Wide Brim Hat
Florabella Harper Wide Brim Sun Hat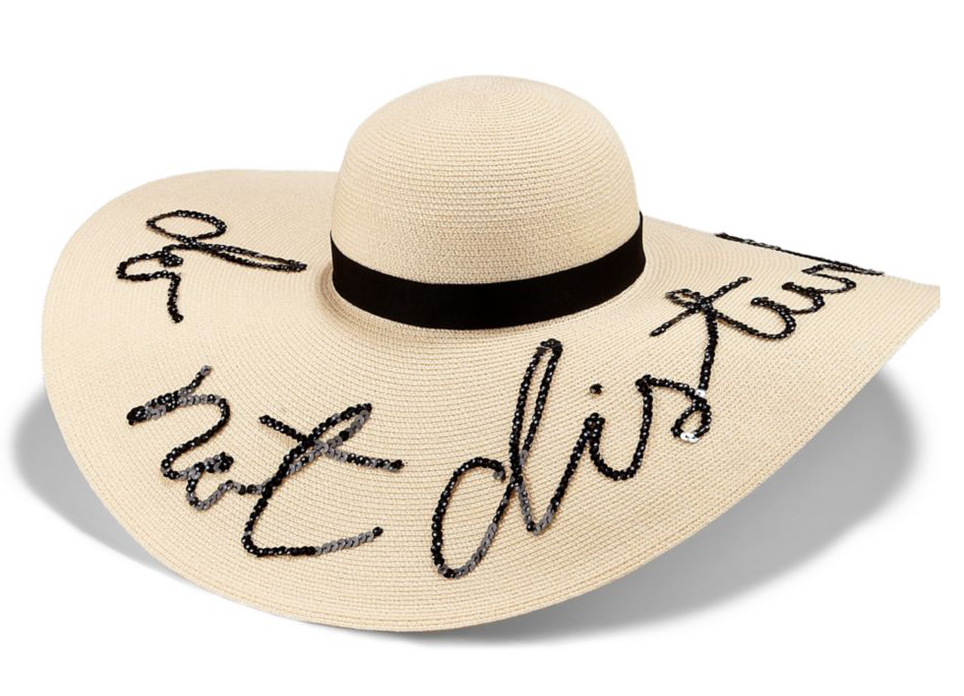 Eugenia Kim "Do Not Disturb" Sun Hat
Lola Sun Hats "Strings" large brim fedora
Despite my love for the big brim, a smaller can be perfectly handy for the non-pool/ seaside sunny weather activities. So pack them both!
Yosuzi Fedora
Yosuzi Stela
Inverse Kathleen Straw Sun Hat
Rag & Bone Straw Panama Hat
Inverni Florence Striped Straw Fedora Hat
Halogen Straw Panama
Packing big and small brim hats in a full size suitcase is simple. Here's how:
Based on the hats you choose to pack, find the hat with the deepest crown height (the area of the hat your head goes in) and then put the other hats inside of it...like stacking Russian Dolls. All the brims will end up being protected by the brims above or below them.
Find something soft and small (like swimsuits) to put in the crown of the hat that will be on the bottom of the stack - the one that truly lays on the floor of the suitcase.
Put nothing else under that hats. Let the brims be on the base of the case (on the side of the suitcase that does not have a handle bar system).
Pack your clothing into the case all around the crown of the stack of hats and on top of the brims which should be lying flat with nothing between or under them.
Enjoy!