Who doesn't love a cocktail you can make by the pitcher, that has a dreamy color, and can be enjoyed at almost any hour? If any, or all of this speaks your language then you are going to love the rare little cocktail designed by Stir and Strain.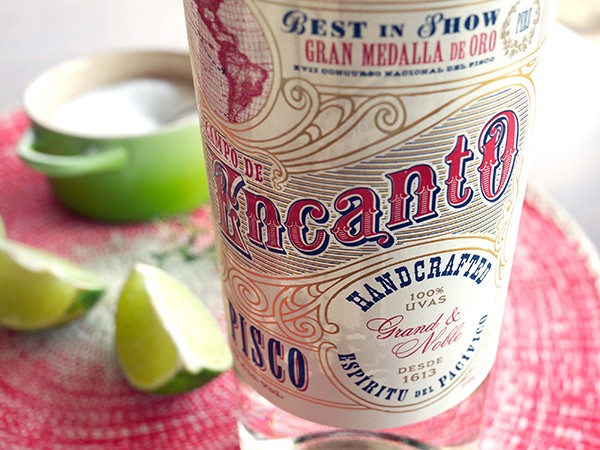 And yes, we have a crush on the cool label design. Stir and Strain
It's a bright, delicious cocktail that you can easily have along whatever brunch-y dishes you might be cooking up. But still palatable for a pre-dinner drink too if that's more your thing. www.stirandstrain.com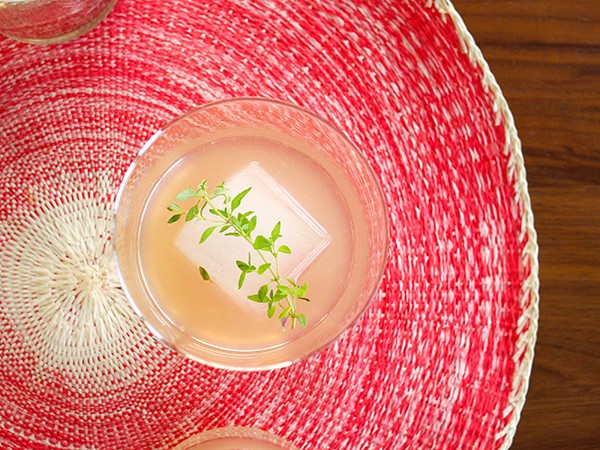 Stir and Strain
Best of all, you make it by the pitcher. Now, thats my type of cocktail. No time for individual fancy cocktails in our world, unless someone else is making them. Wink. Recipe below. Enjoy!
For the Grapefruit Syrup:
Zest from one medium grapefruit
1 cup freshly squeezed grapefruit juice from 2 to 3 grapefruits (see note above)
1 cup granulated sugar
Combine grapefruit zest, juice, and sugar in a medium saucepan over medium-high heat. Bring to a boil, remove from heat, cover and let stand for 1 hour. Strain into an air-tight container. Refrigerate until ready to use or up to 1 week.
For the Bottled Cocktails:
3 sprigs fresh thyme
1/2 teaspoon kosher salt
3 ounces freshly squeezed lime juice from 3 limes
9 ounces pisco, such as Encanto
4 1/2 ounces Grapefruit Syrup
6 sprigs fresh thyme for garnish
In the bottom of a mixing glass, muddle together thyme and salt. Add lime juice and stir. Fine-strain into a 24-ounce carafe or swing-top bottle and then pour in grapefruit syrup and pisco. Cap and gently shake to combine. Refrigerate until chilled, at least 1 hour.
For each cocktail, add one large ice cube to a double rocks glass. Pour in 2-3/4 ounces of the bottled cocktail. Gently stir and garnish with a sprig of thyme.