For years now matcha tea has been steadily gaining in popularity (even though it actually dates back to as early as 1191 A.D.), but admittedly I've been hesitant to jump on the bandwagon. Call me crazy, but when I hear of people ditching their coffee and swearing allegiance to their matcha tea latte instead, I'm more than skeptical. In fact, that just sounds a little trendy and very nuts. But the more I've read testimonials and research about the health benefits of matcha, the more intrigued I've become. And so it begs the question: To matcha, or not to matcha?
If you google the health benefits, you will find claims that it does pretty much everything except cure cancer (although it supposedly helps to prevent it). To name a few, it is rich in antioxidants, boosts metabolism, lowers cholesterol, increases focus and concentration, boosts immunity, and it's good for your skin. But to top it off, it contains the same amount of caffeine as coffee and supposedly with a much longer effect, and clearly a much healthier outlook. So...maybe I need to look beyond my coffee addiction and see what all of the fuss is about.
I'm sure you've noticed matcha popping on menus everywhere. It seems you can't go to any smoothie bar or coffee shop without seeing it as an option and it's pretty easy to understand why. Matcha is just ground up green tea leaves, so you're ingesting the entire leaf instead of steeping which gives you the additional health benefits. It's also known for it's intense green leaf color and special shaded growing technique. And, since it comes in a powder form it's pretty easy to add to just about anything. Hence matcha donuts...
PC Bon Apetit
And there is an entire site dedicated to matcha where you can find recipes and SO much more (here). Basically, I may just have become a matcha momma. I mean, take a look at this...a pie with health benefits? or a morning matcha-colada smoothie bowl. Count me in.
PC via matcha-tea.com
Matcha Colada Smoothie Bowl
But back to basics, I've been experimenting with matcha tea, but it's too early to tell whether this will be habit-forming. I have to say I haven't missed my coffee (yet). My favorite has been these U-Matcha packets from Republic of Tea. I love that they are already portioned out, and I can throw them in my purse and mix with a bottle of water on the go, or mix at home with hot water to make a latte. Also, slightly sweetened with monk fruit and only 15 calories.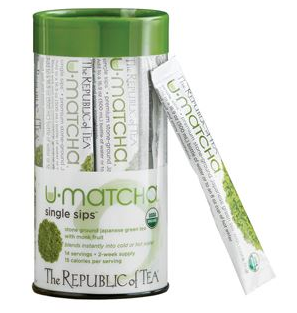 U-Matcha Single Sips
Other powders to try: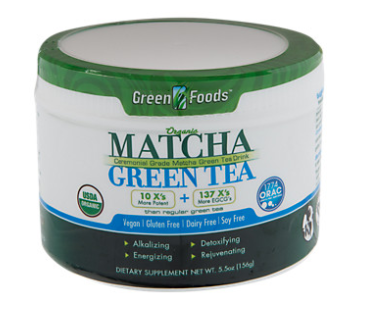 Green Foods Matcha Green Tea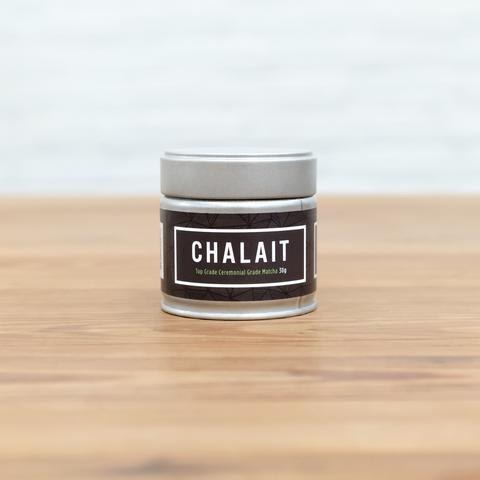 Chalait Ceremonial Grade Matcha
And, it's not a traditional matcha tea unless you use the bamboo whisk for the perfect frothy, smooth texture!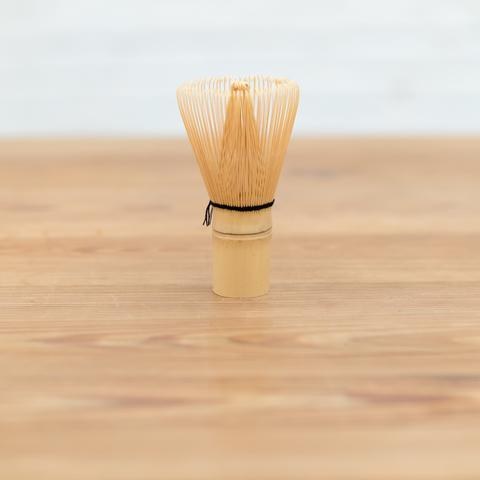 Matcha Bamboo Whisk