It's here!!!!! We have been waiting...tick, tock, tick, tock, for the Mansur Gavriel ready-to-wear line which was confirmed earlier this year to launch this fall. And Sunday the designers showed their first collection, a see-now-buy-now collection, in their recently renovated store in Soho New York. Their bold silhouettes are available in a rainbow of colors and align perfectly with their classic line of accessories with a nostalgic feel to them all. So basically we are drooling...those chunky/ oversized knits are screaming our name and the coats....sort of impossible to resist. Take a peek at the rainbow below and some of our favorite runway looks...which just so happen to be instantly available at Mansur Gavriel and several of our other favorite retailers.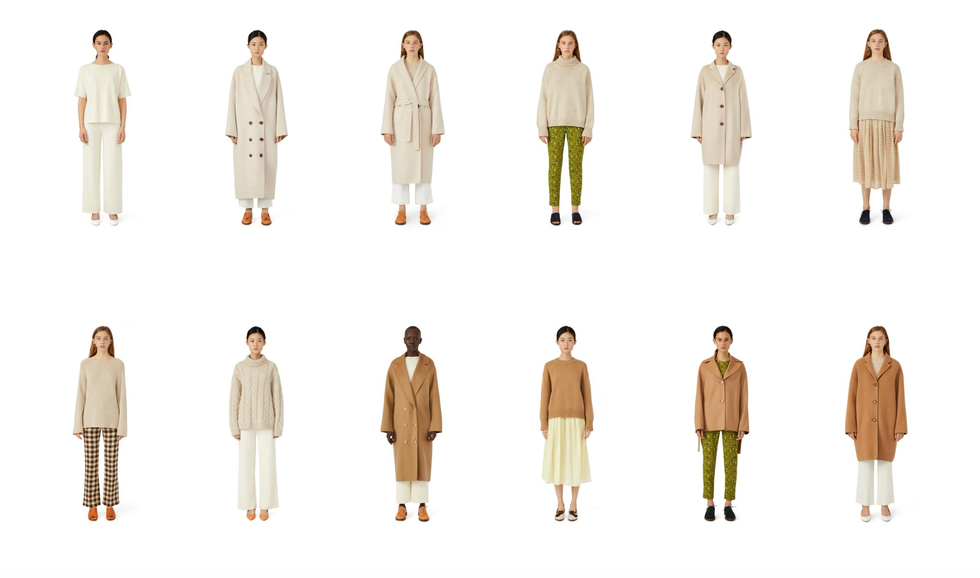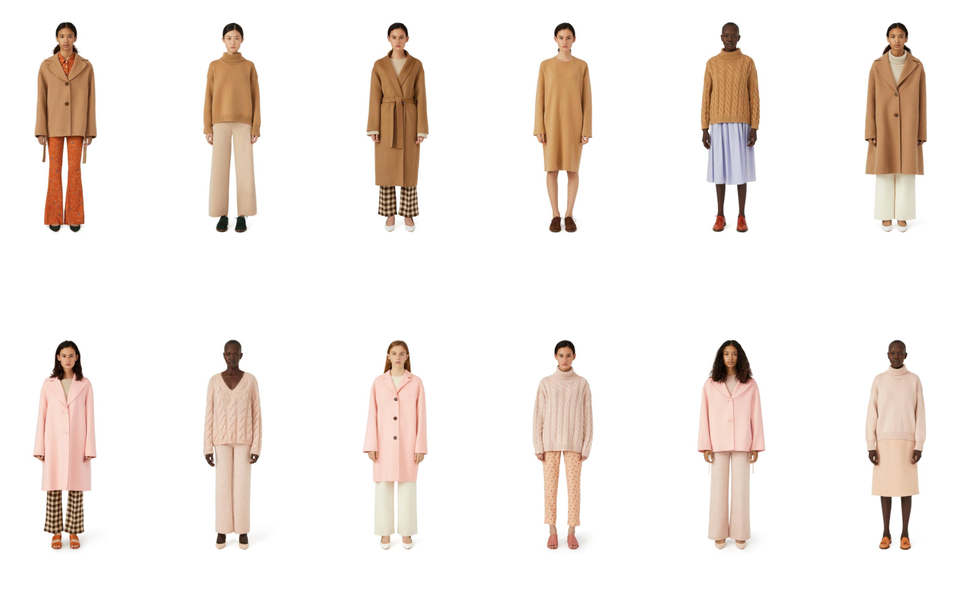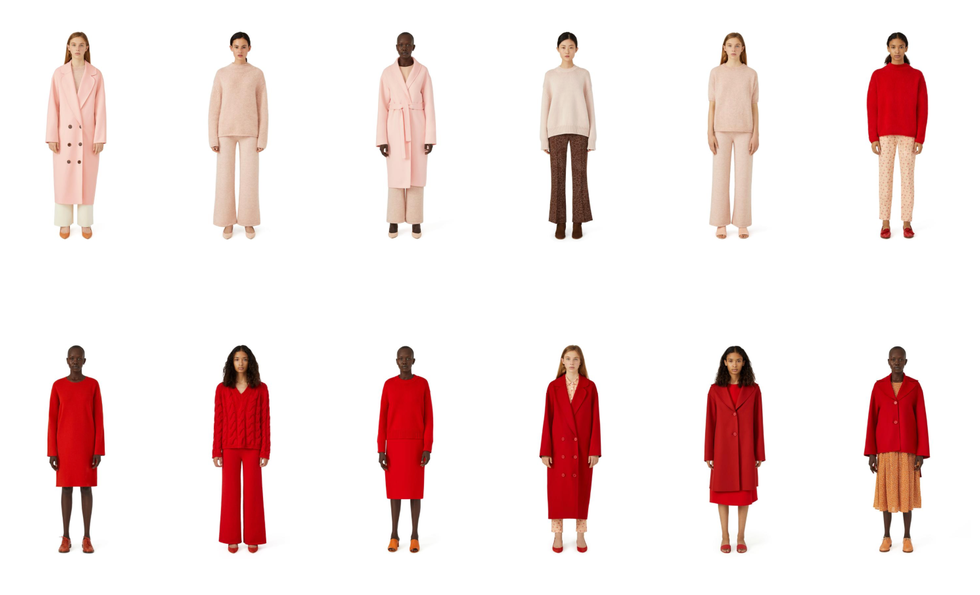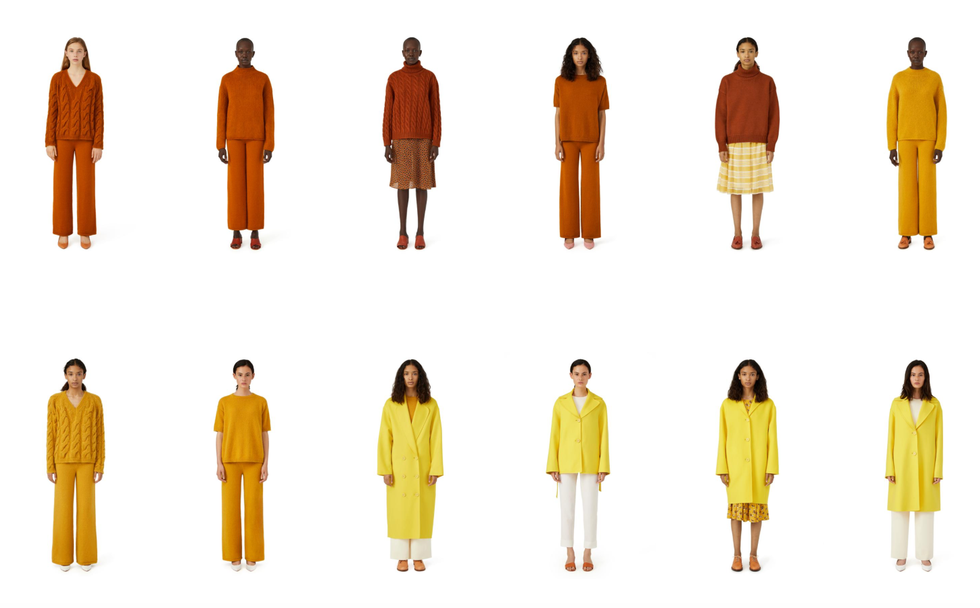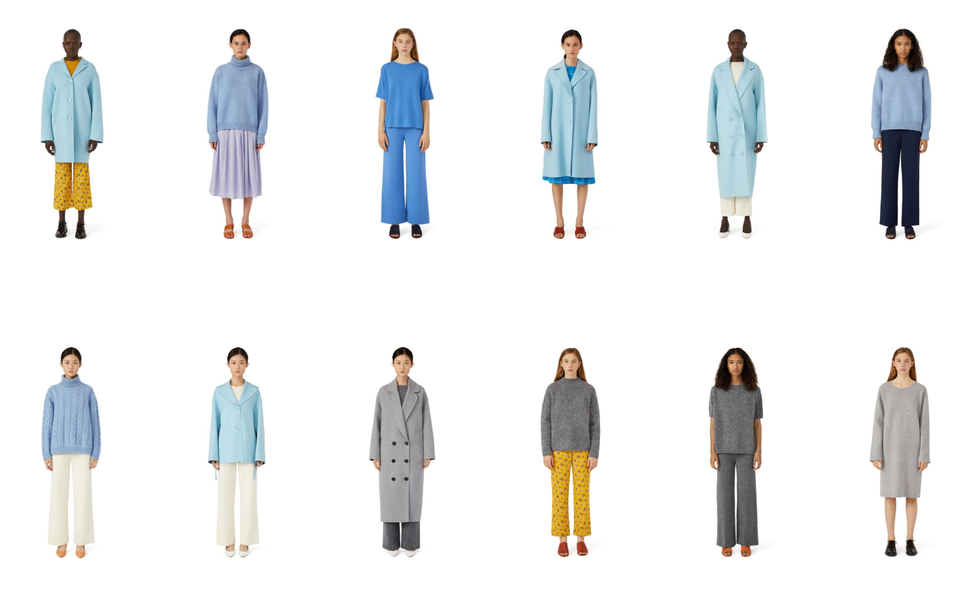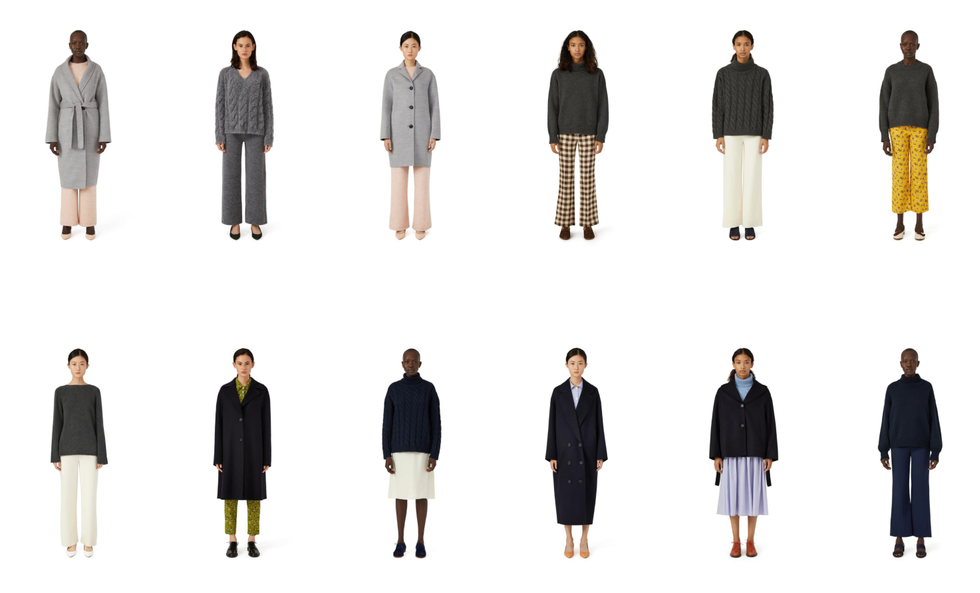 Along with the perfect palette of solid silhouettes there is a small collection made from handpicked vintage fabrics found in Italy and produced in a limited run. These limited items are available exclusively in-store at the Mansur Gavriel NYC Shop at 134 Wooster Street in New York City. And if you haven't yet been to pink paradise, you HAVE TO find time to visit their store in Soho...it's the biggest blush crush in our books!
To see the full collection head on over to Mansur Gavriel.