Since when are two people ever the same? How about...never. And when it comes to skin and make up we all couldn't be more different/ have different needs. So, we've decided to start a new monthly series for you that brings two different perspectives on the same Makeup Bag Essentials topic. Jen & I have a lot of common crushes (well, most of the time), but we use different products when it comes to beauty. We're starting with our essential products for the first step of our makeup application...our base.
Casey's Essentials
I like to consider myself pretty low maintenance. I say that, but maybe that's only how I imagine myself (errr, awkward) ...since it has come to my attention that I never really leave the house without wearing some makeup, and a lot of my friends do. For the record, I go to the gym with a bare face. Anyway, I'm sticking with calling myself low maintenance and I think the fact that I have three steps for my base sort of reflects that. And a balanced base is like eating breakfast in the morning...a critical start. I like a pretty light weight base, and products that feel more like moisture than makeup. So here they are: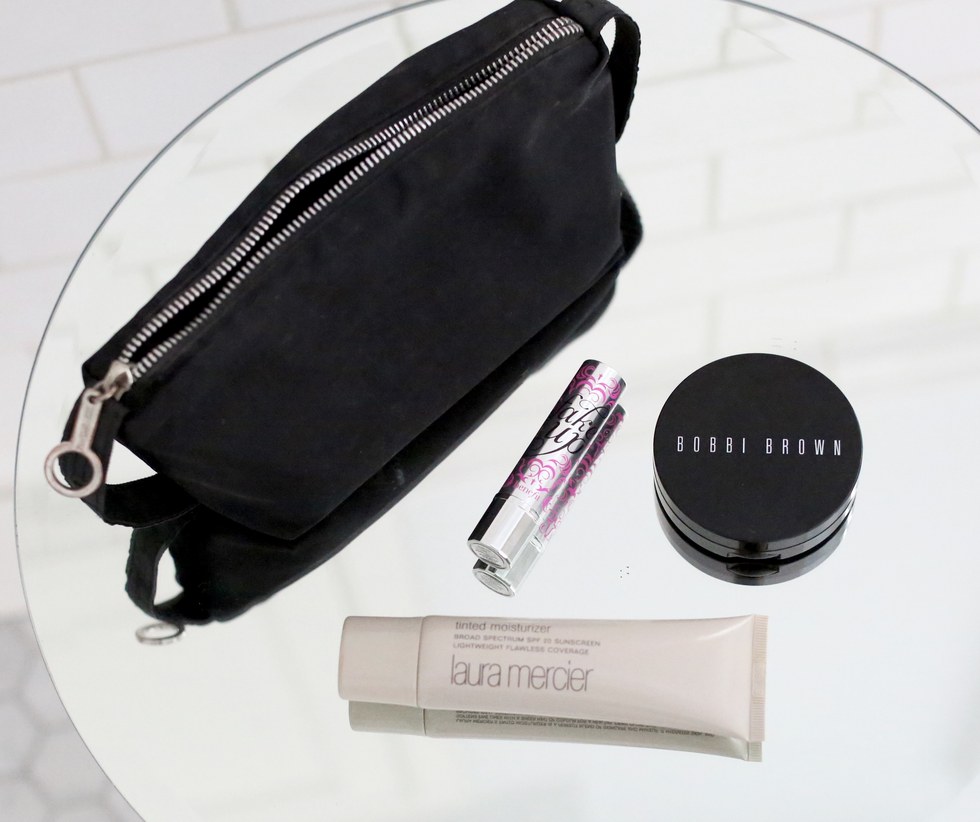 This tinted moisturizer is one of the newer items in my routine and I love it. It has enough density to provide a little coverage, without being heavy at all.
Laura Mercier Tinted Moisturizer
I need, and I mean NEED, under eye concealer to lighten up those dark circles, and I hate it when concealers make me look more wrinkly than I actually am. So this one is the answer; so soft and moisturizing...it hydrates, covers, and doesn't add on any years! But I am not a fan of this packaging. Oh well, don't judge the book by the cover.
Benefit Cosmetics Fake-Up Undereye Hydrating Concealer
I think I have been wearing the same bronzing powder for a decade. I kid you not. I guess you could say it works for me, and I swear by it.
Bobbi Brown Bronzing Powder
Jen's Essentials
Before I had kids I would shudder at the thought of leaving my house without make up. My routine was a minimum of 20 minutes, and I enjoyed it. I love product, I love trying new things, and I love feeling put together (which by the way is a feeling last felt, like, maybe 4 years ago). In all honesty, my routine time has decreased considerably, and I'm lucky if I get anything on my face before I'm out the door some mornings. But for those instances where I get the chance to sit down and enjoy my time in front of the mirror, these are the products I'm loving.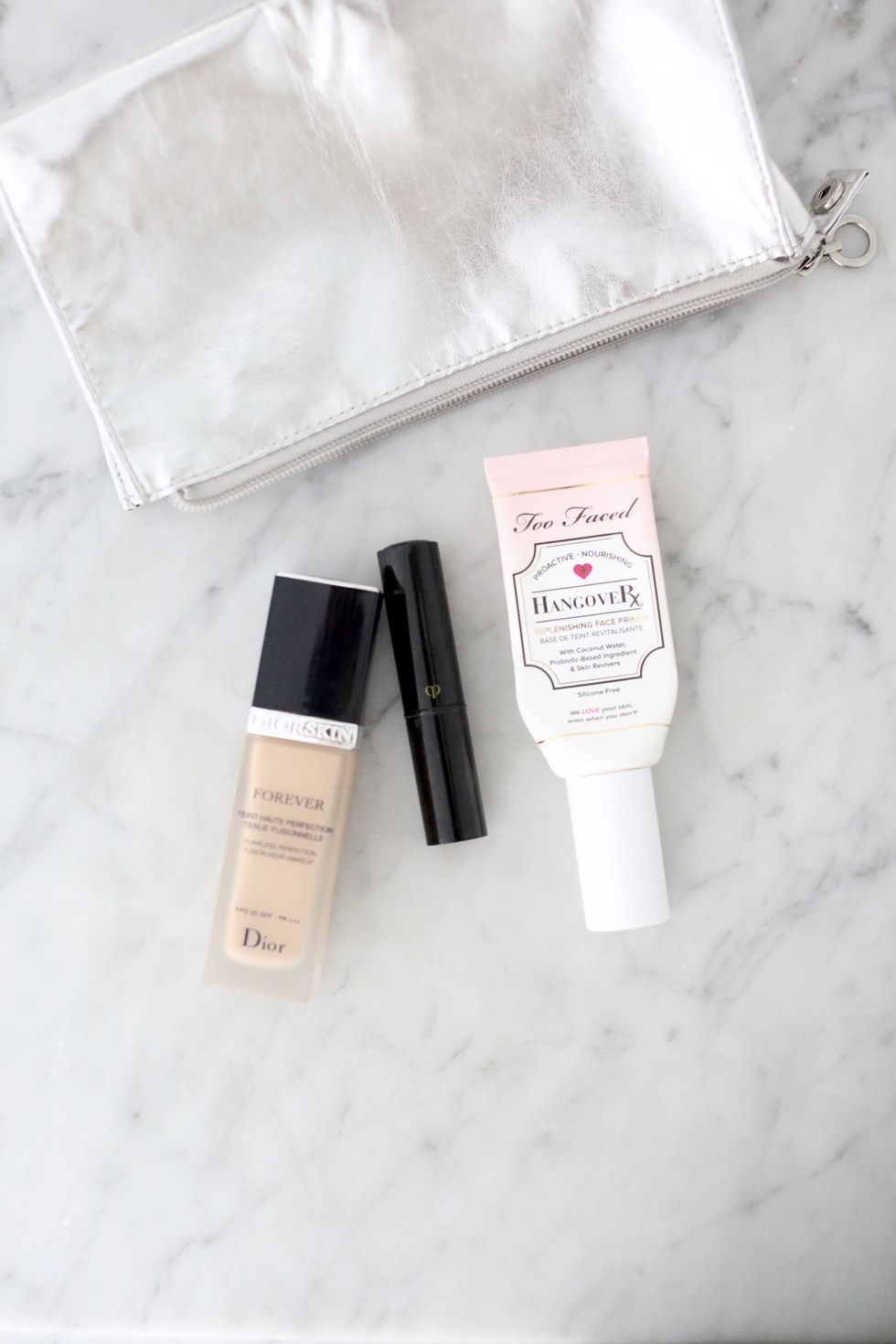 Although my sleep deprivation isn't usually caused by a hangover (but those happen too), I absolutely start every day with this face primer. It smells so fresh, and it's the perfect weight to apply over a moisturizer and before a cc cream or foundation.
Too Faced Hangover Replenishing Face Primer
I heard about this foundation a little over a year ago when I was having dinner with a good friend and couldn't stop staring at her face. Her skin looked flawless, but also glowing and completely natural. After she spilled on her latest obsession I was placing my order. It's not too thick but offers complete coverage and it's so easy to blend and apply. It's the anti-foundation, foundation.
Diorskin Forever Perfect Foundation
For years and years I have been a loyal fan of cle de peau concealer. The coverage is something I haven't found in any other concealer I've tried, hands down.
Cle De Peau Concealer