While I say only follow the makeup trends that work for and flatter you... shimmer and shine, even just a touch, are always present in beautiful makeup. Whether you're after a bronzy glow to liven up your complexion, or some flawless hi lites to define your bone structure, a little pop goes a long way.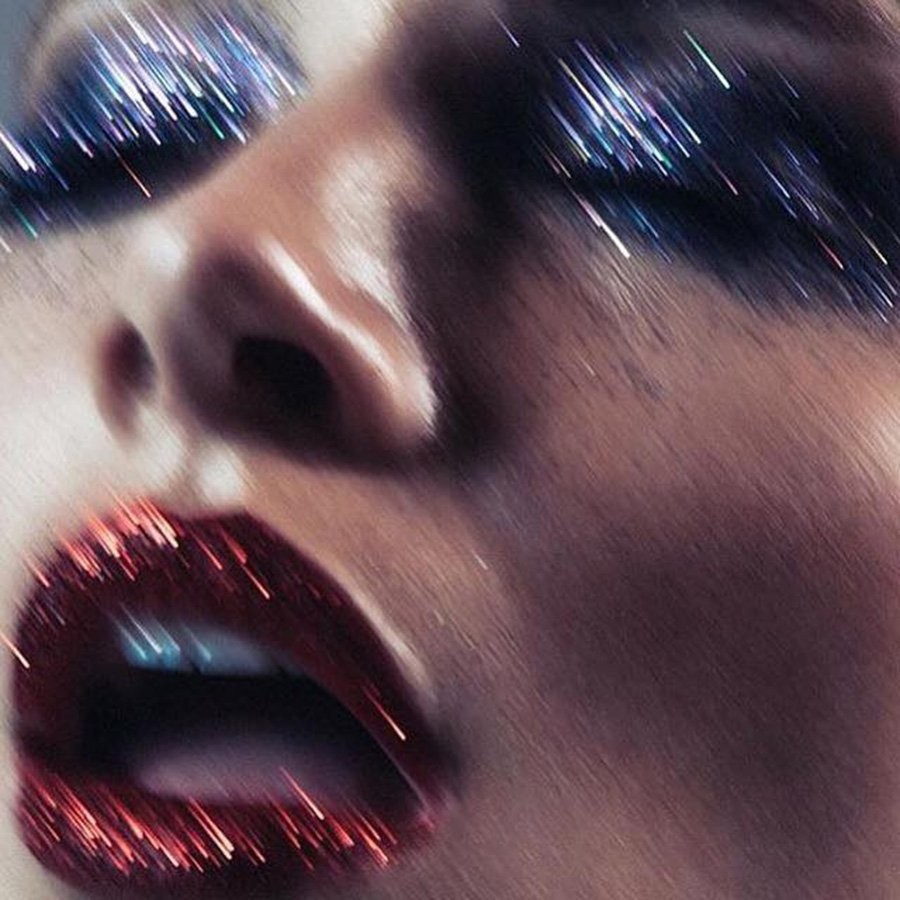 Pat McGrath
Here are a couple of my favorite Fall/Winter '16 multi-taskable metallic products, that you can use both subtly for a little pick you up... or full on for some high fashion (and very wearable) gorgeousness.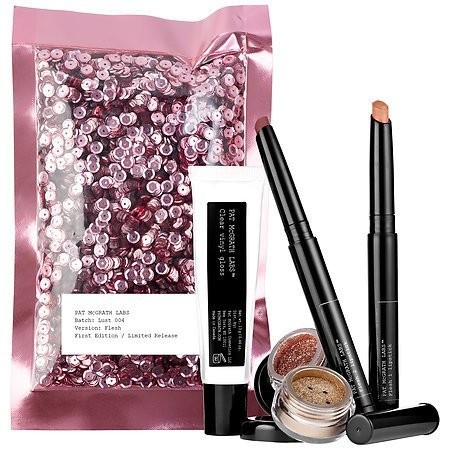 Sephora
Pat McGrath Lust 004 Limited Edition kit in "Flesh"
Apply your choice of base lipstick. Use a touch of the activator gloss with a sprinkle of the gold dust, and you'll have liquid gold lips (that last) at your disposal.
You can also go for the full sparkle and gently finger press the glitter on top of the lipstick and/or gloss. Use a little scotch tape to remove any excess glitter around lip line, if necessary.
For a slightly more subdued effect, paint the liquid gold around corners of mouth and blend in. Apply choice of lipstick over and feather to create a seamless lip.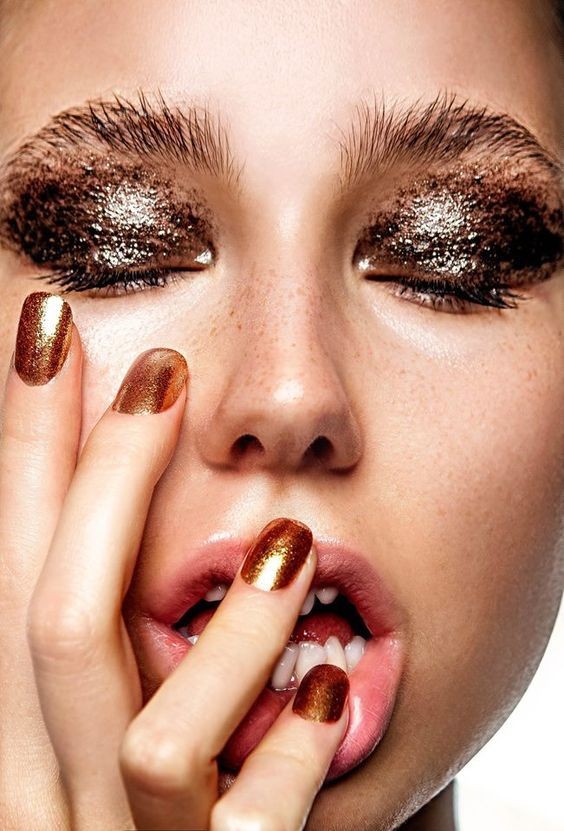 Stila Metallic Metal Eyes in "Metallica Dusty Rose"camerareadycosmetics.com
Stila Metallic Metal Eyes
Mix activator with product for it's full metal effect and with a pointed liner brush, use as a chic, but fun, liquid liner look. If you want to tight-line black liner along lashes, feel free.
Or you can simply finger press onto lid, keeping it below your crease, for a magically shimmering shadow. Add a little black liner and mascara, and voila!