When a well known forty-something fashion blogger with the skin of a teenager casually drops a hint about one of her coveted beauty secrets you listen up! And then immediately Google said beauty tool and order it right away. Admittedly, when I heard the term "jade roller" a while back I had NO idea what is was (and I consider myself pretty in-the know) but when I began to do a little research it basically seemed like a no brainer. The investment is relatively small compared to all of the special serums and creams that promise to do essentially the same things, and it lasts, there is no re-ordering necessary. So what does it offer, you ask? The stone itself is said to contain many different healing and detoxifying properties, and the lymphatic massage of the rolling is said to reduce under eye puffiness (hello! moms out there), prevent fine lines and wrinkles, improve skin elasticity, boost collagen production, lymph node drainage, and overall promote healthy glowing skin. So, for $25, that's a lot of promises and something I was willing to try. I read testimony after testimony of positive results, so why not give it a shot.
I ordered the GingerChi Roller, and opted for a double which has a larger end for your face and a smaller end for your eye area. I also really loved how it came with an instruction manual because I had no idea what I was doing. It has a full diagram of massage movements and directions, so you can quickly become a pro.
I use it 2-3 times a week before bed and have noticed a significant difference, specifically in the under eye area. My circles are considerably less dark and I do feel like the rolling has provided overall healthier glowing skin so far. Not to mention, it feels so good, so even if there were no results at all the facial massage is heaven at the end of a long day.
A few tips:
Even though jade is naturally cool to the touch, place your roller in the fridge or freezer before use. It feels SO good!
It is recommended that you wash your face, then apply whatever moisturizer and eye cream before rolling. After rolling, you should re-apply. The first layer will be absorbed deep into the skin, so re-apply for the extra hydration.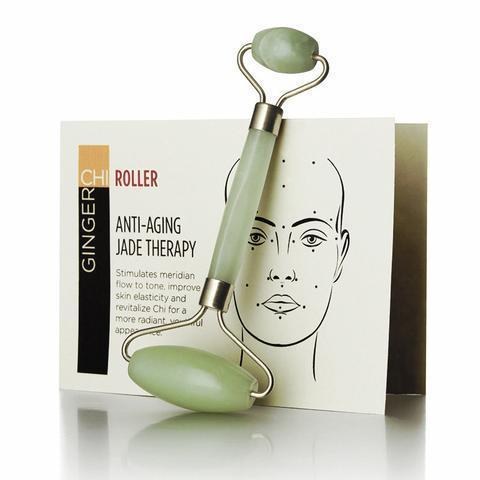 GingerChi Jade Roller
There are also a few other versions to try, which have great reviews.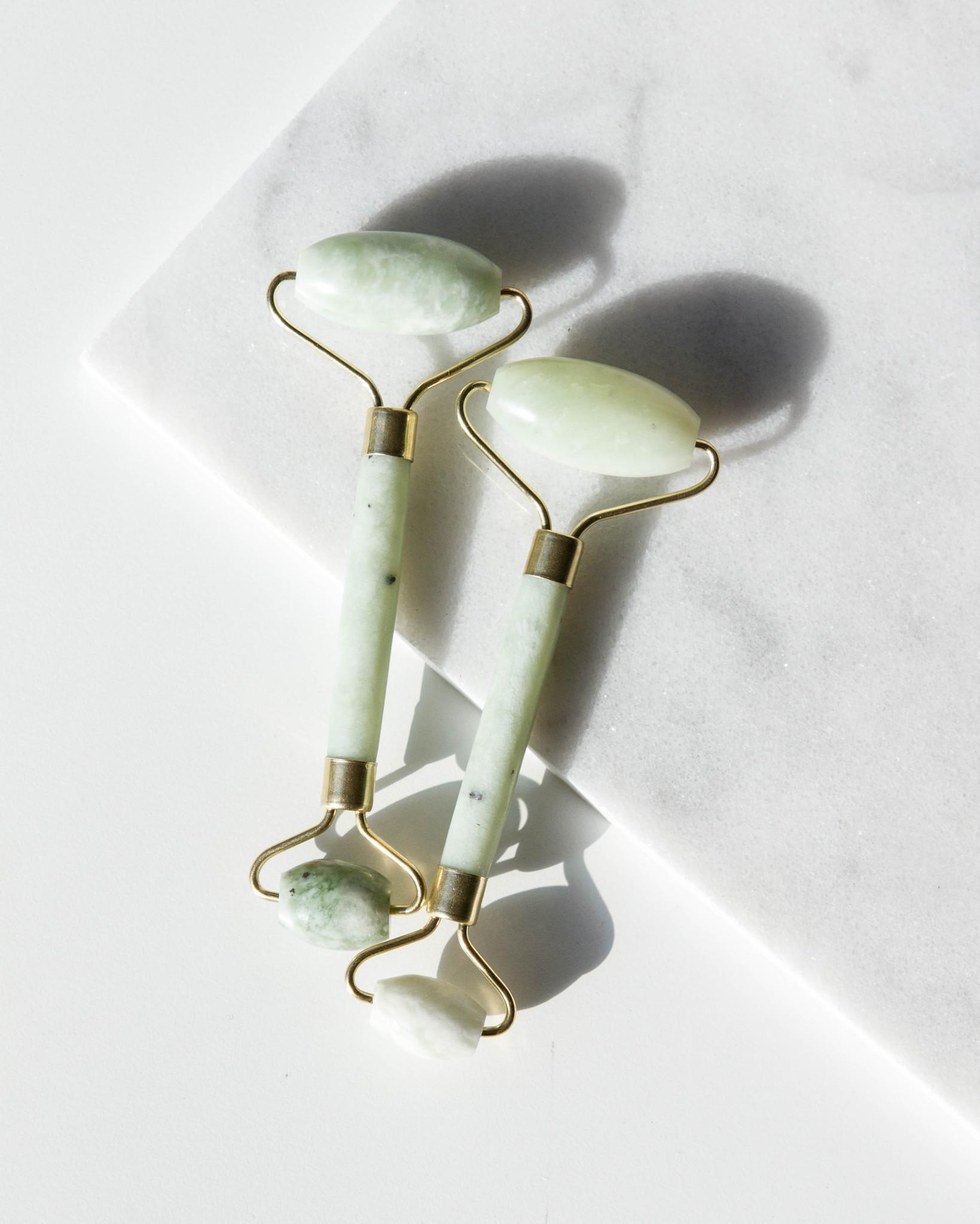 Herbivore Botanicals Jade Roller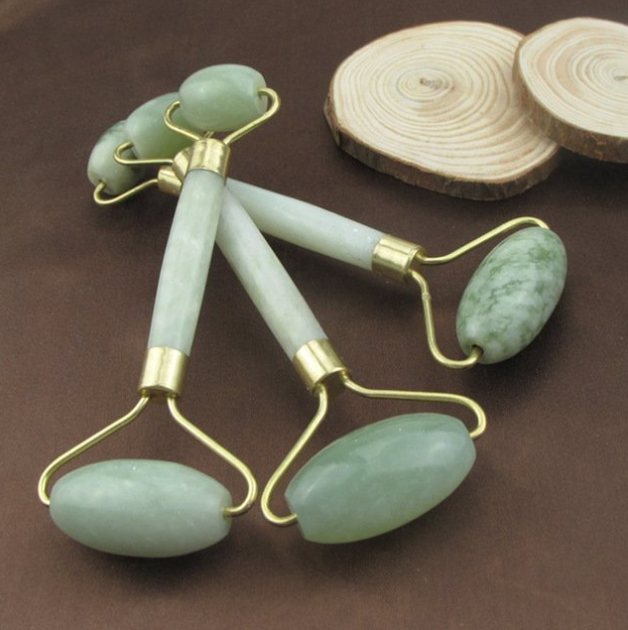 Shiffa Jade Roller
Happy rolling!