Bring out the bar carts...it's time to cocktail! With only 4 weeks till Christmas, we've entered cocktail party season. Big or small, its likely you have plenty of entertaining in your forecast before Santa's visit. Not prepared? ...yeah, who is? More the reason to have a good libation situation happening, and then everything else can go unnoticed!
Like everyone, I'm sure I'll run out of time for many things, but in good efforts to get ready for all the celebrating, I've paired bar carts with cocktail concepts for your entertaining pleasures...since 1. a good bar cart is so festive (and a cocktail station if you don't have a bar tender) ...and 2. cocktails are almost ALWAYS the answer. I joke...kind of...not really.
And, just because it's the holiday season does't mean everything has to be pumpkin and peppermint (who really wants to drink a peppermint cocktail anyway?). Check out these bar cart and cocktails of choice. Yay for the holidays!
Gold & Glam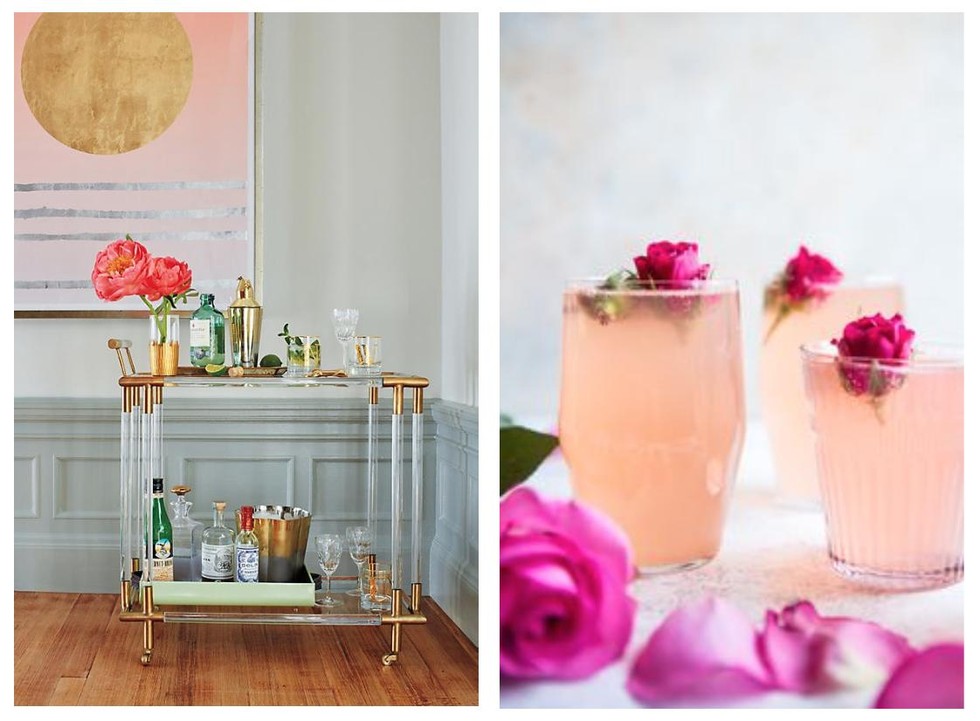 Lucite Bar CartAnthropologie
This lucite bar cart is screaming for a champagne cocktail, and this rose lemon champagne punch looks like a bit of tasty glam perfection. And for the record, I'm totally feeling pink and copper as accent colors this Christmas.
Classy Classics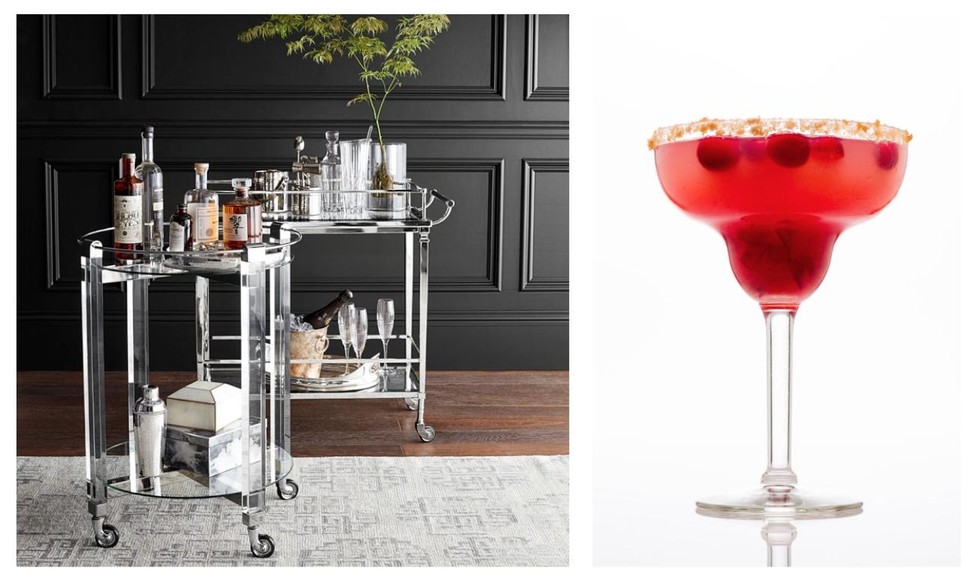 Truman Bar CartsWilliam Sonoma
This is one time 'chromed out" sounds like a good idea. Loving this high-shine bar cart partnered with a classic-crowd-pleaser cocktail, turned festive... Cranberry Sauce Margarita is so spot on holidays.
I'll take the Copper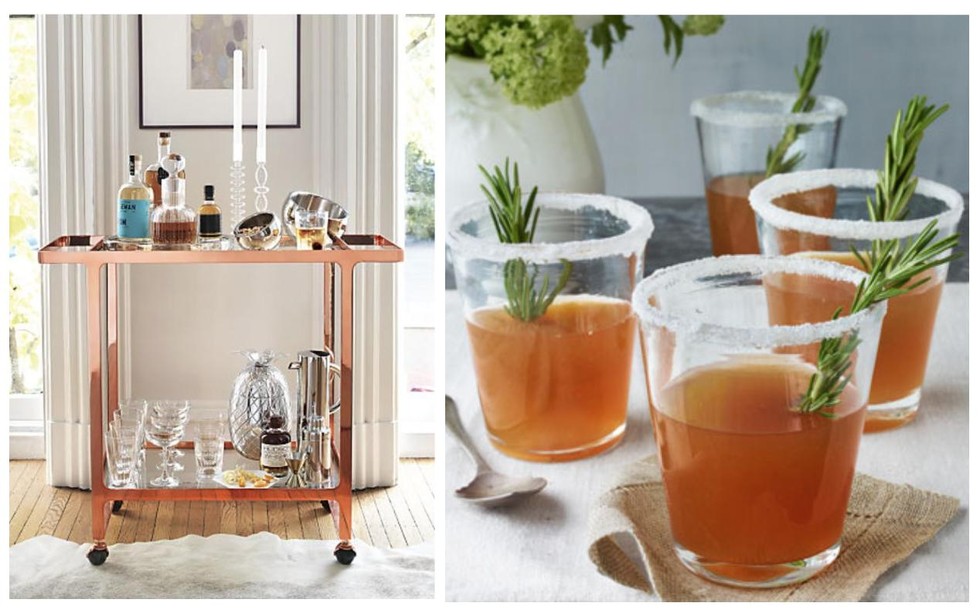 dolce vita copper bar cartCB2
Give me a little copper, some garland and Rosemary-Infused Honey Sidecars, and call it Christmas!
Noir by Day & Night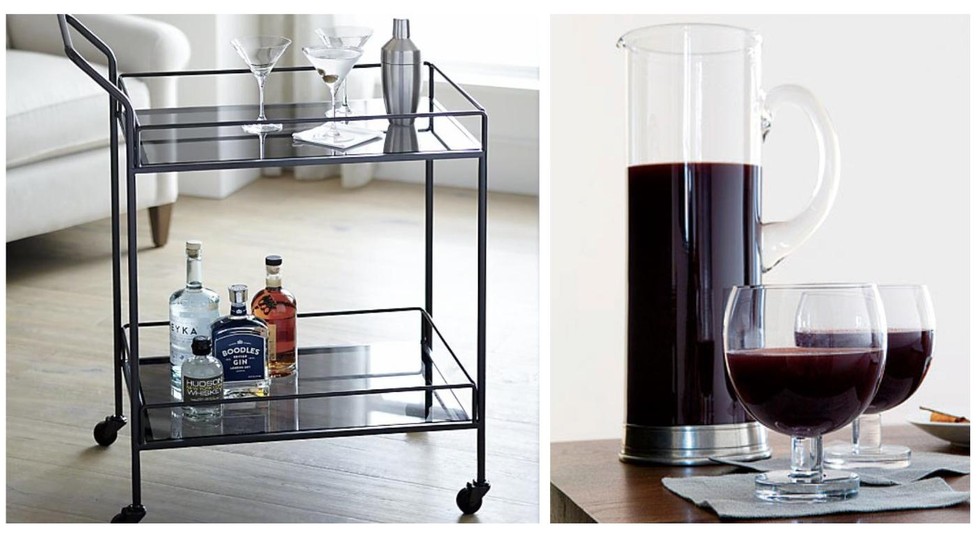 Noir Bar CartCrate & Barrel
Whilst it really should be straight up martinis and manhattans with this one by day and night, I'm pretty sure no one will last day and night if that's what they're drinking! So instead, how about some mulled wine. And, major crush on how simple and modern this set up looks. Maybe some twigs could be the perfect finishing touch.
Rattan Year Round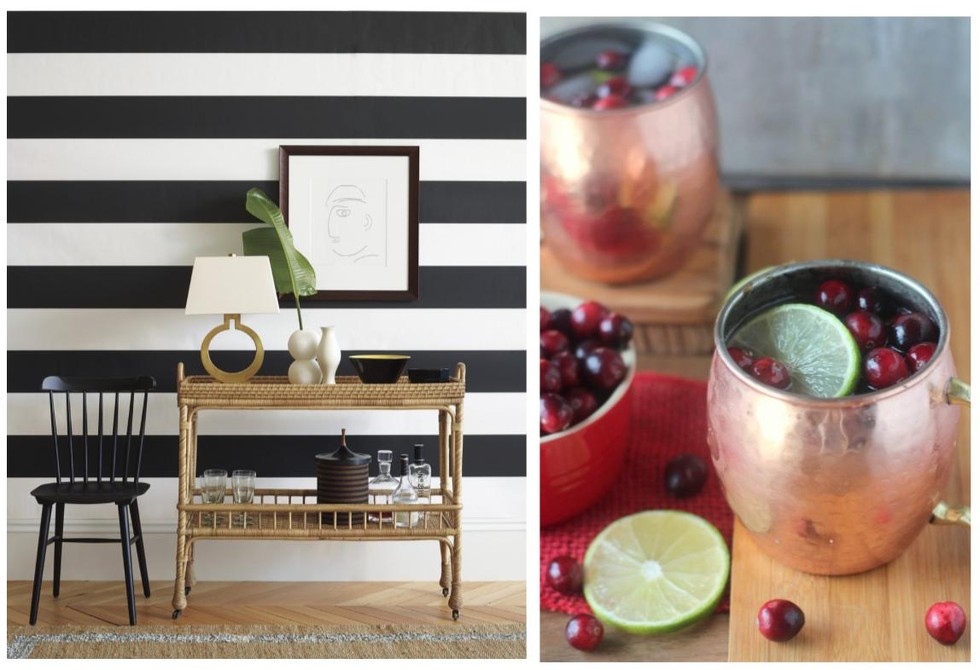 South Seas Bar CartSerena & Lily
Move over rum drinks, this rattan bar cart is serving Cranberry Moscow Mules this season from Blackberry Babe. New combinations for the win!
The Perfect Naked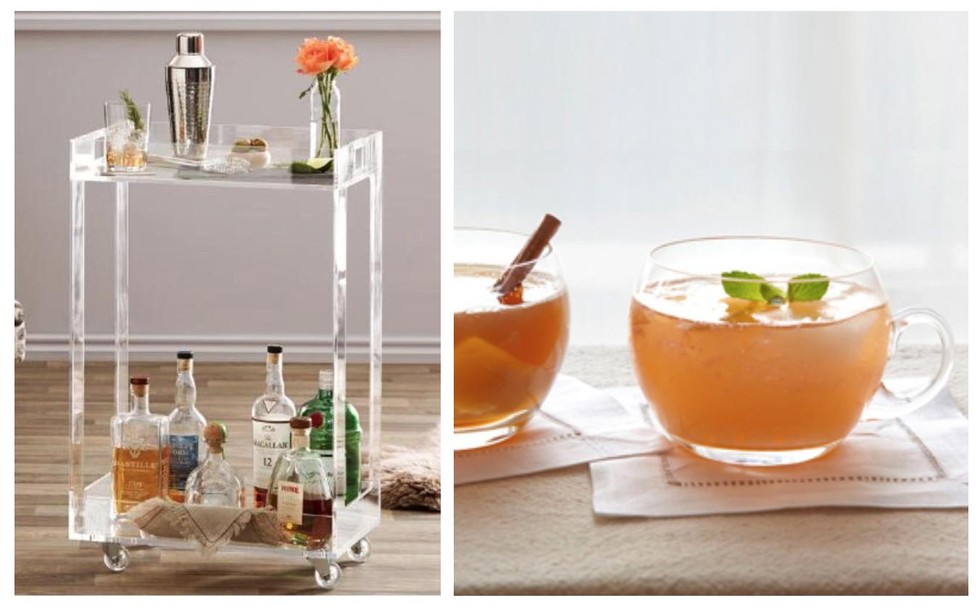 Acrylic Bar CartWorld Market
Acrylic bar cart, I love you, and how you perfectly fit any festivity, or room for that matter...and when you're serving "Ale"Ments Punch you get me all "holiday".
A Touch of Warmth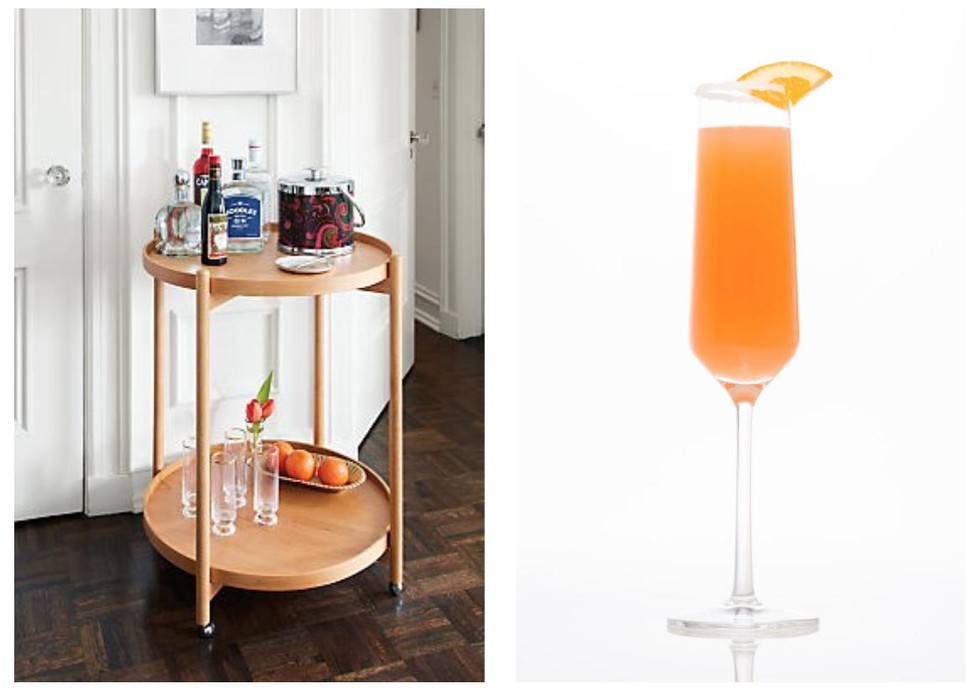 Blaine Bar CartRoom & Board
I'm pretty sure that any drink named Creamsicle Fizz belongs in my life and on this round bar cart.
Simply Modern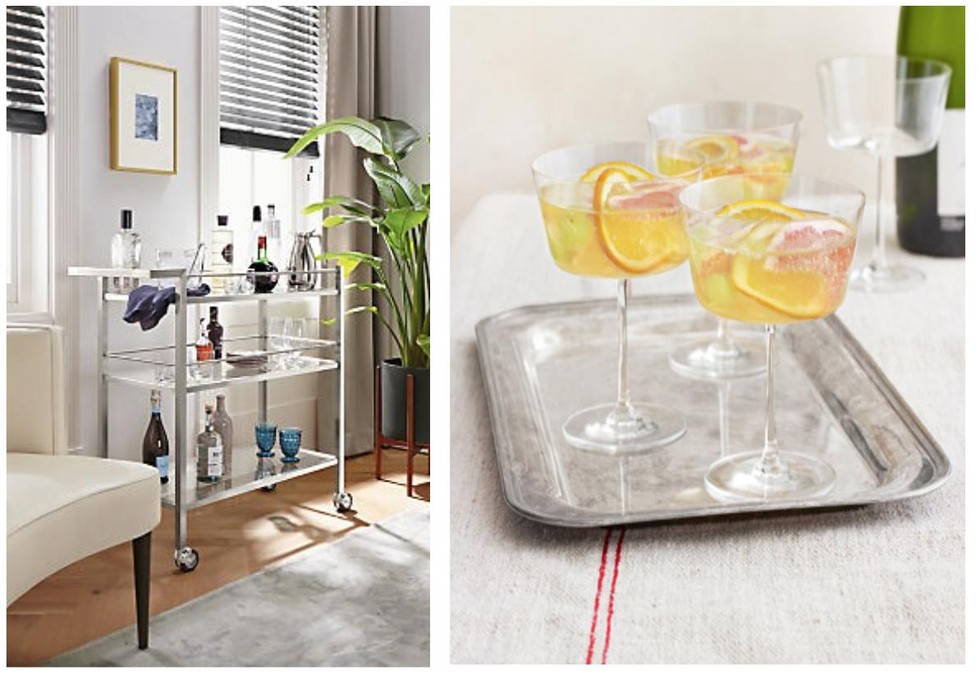 Brixton Bar CartRoom & Board
And you can never go wrong with light & bright decor and drinks. This little dream team of brushed metal and glass with Sparkling Winter Sangria atop are tops! Clink, clink, clink.
...YES, cocktails matter. So, here are some more cocktail ideas, and bonus...drink toppers! Also, loving this fun listing over at Delish. Happy Merry Making!