At this time of year there is nothing that sounds more appetizing than a bowl full of warm, hearty soup. Especially if your sick with the cold or flu (and if you aren't, may the Gods be with you). And for the most part, soup is a good idea, since many soups tend to be fairly healthy or at least low in fat. So when thinking about soups to try to quench that cozy feeling through the bite of winter, don't overlook the fact that there are some significantly healthy propositions for you to try. These are the top 2 soup concepts we'll be soaking up for all their nutritious values and you may just want to as well.
Bone Broth
Trendy as it may be, there are many claims that bone broth is packed with healing power for the body if prepared right. It has been described as improving digestion, memory, stronger bones...the list goes on. So next time you plan to make soup, skip the standard stocks called for in the recipe and replace it with this bone broth recipe. But don't stop there. You can use the broth as the base for sauces or hearty soups like this Chicken and Bacon Orzo Soup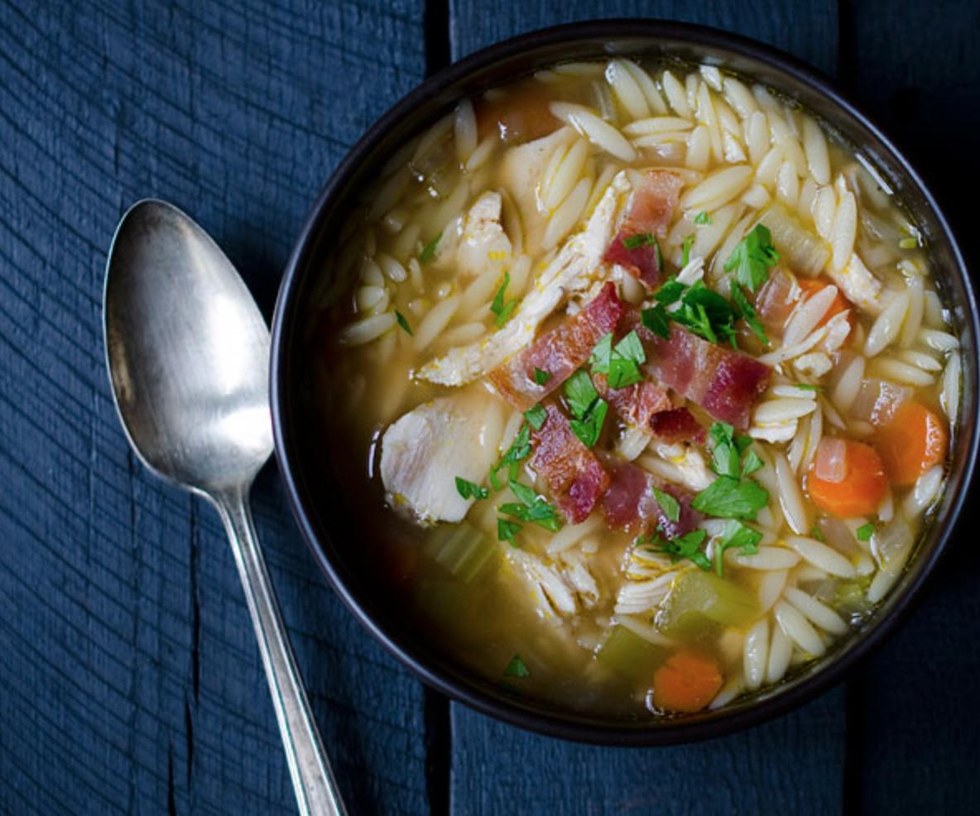 Savory Simple
Or experiment with new ideas like this Breakfast Soup which looks delicious.
Big Girls Small Kitchen
And if you don't want to lose any of the power this broth can pack visit Bon Appetitt for the scoop on steps-not-to-skip when preparing it.
Detox
The good news is that a detox soup doesn't mean you have to cut anything out of your meal really. They're normally loaded with the healthiest ingredients you can find, aka vegetables, and involve pureeing or finely chopping them to ensure the body can absorb as much of the nutrients as possible. Not bad in our books, especially if it looks anything like this Roasted Butternut Squash & Apple Soup that could never be considered a meal-sacrifice to eat.
Pastry Affair

Now that all is right with the world, time for chocolate...dark chocolate of course! And red wine. Both filled with more magical healing powers...such as... sanity!