The honest truth is that I am such a procrastinator at putting things on the walls. Slightly because I like the blank canvas, the wide open clean space, but then I walk into other people's homes and fall in love with the personality and family stories shared on their walls. Then I think maybe my house is a bit too minimal? Couple that with all the creative inspiration on Pinterest of great ways to share pictures in your home without messing with that clean vibe (like this one below) and I'm thinking, it is time!
PC via Pinterest via Gallerie B
Fast forward to actually pulling the trigger and having to do the work; pick images, get them printed and framed…and then several more months go by, or more. It's really embarrassing. I think my husband has learned to live with it and the fact that we never have had a framed wedding picture anywhere in our house (not sure that will change actually, my own hang up...gahh the bad pun is really terrible, and unintentional, sorry). Don't get me wrong, we have some things on the wall. But there are a latta blank spaces that are dying for a little love.
So when I found Framebridge I realized I may actually get this done, since it requires zero trips to frame stores or printers, and it literally shows up as the finished product ready to hang. You can see how it works here. The full process is 3 - 10 business days. Awesome range of frames, well priced, good quality, and most importantly convenient. My walls may be decorated by the end of the month! And they have some new frames out for Mother's Day. Since moms / grandmas are always crazy about pictures, it's another gift option at the click of a button that happens to be super thoughtful. If you haven't used them yet, we have a 15% off promo code for you, thanks to our new friends over there! CLICK HERE. Here's a few from their gallery, or click here to head over to their site. Happy Framing!
PC Framebridge
PC Framebridge
PC Framebridge
Oh, and I happen to do a little on painting on canvas, and these guys do floating frames too. Day made.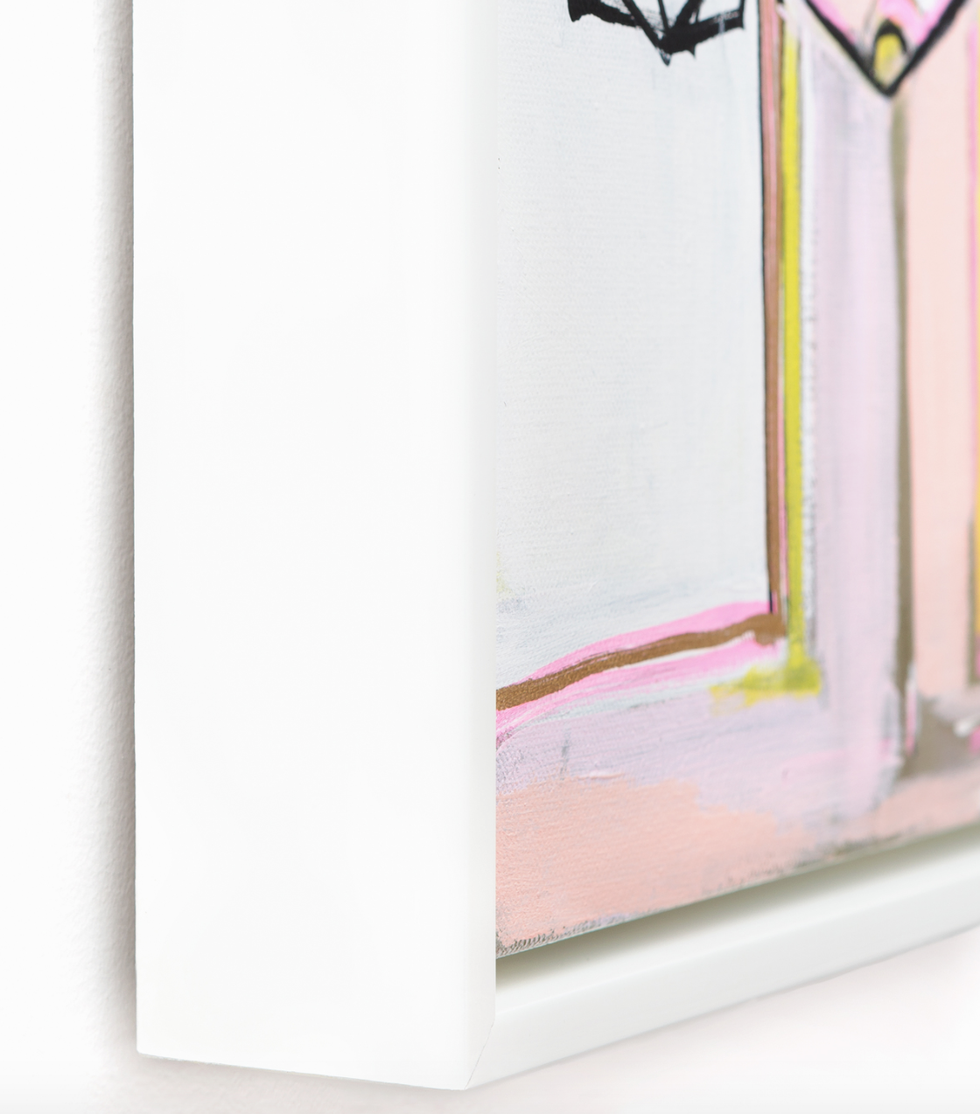 PC Framebridge
PC Framebridge