Don't worry, I'm not going to pretend that I do a lot of day drinking, considering that I'm a mom of two young girls. My first drink of any given day is usually served right around the girl's bedtime. But, a few weeks back I took the train into New York City on a Saturday and found myself walking around an old neighborhood in Brooklyn that I used to frequent, and having drinks with a friend when (gasp) it was still light outside! I was reminded of how amazing it is to relax on a Saturday with a beverage of your choosing and settle right into the weekend. (No judgement if it doesn't happen to be a Saturday, wink)
So then let's pretend I do have this beautiful Saturday to myself, here's a list of places in Brooklyn that you can likely find me. I know Brooklyn is a big place with SO much to offer, but these are places that have been visited by, and are personal favorites of yours truly. Cheers!
Maison Premiere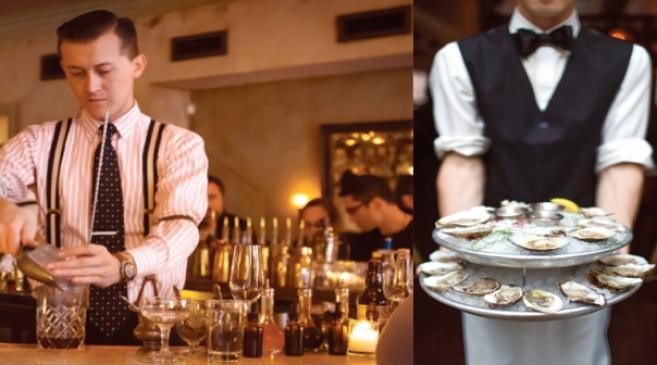 ediblebrooklyn.com
A dozen oysters and a bottle of crsip white wine (or martini..whatever you fancy). Need I say more?
Radegast Hall & Biergarten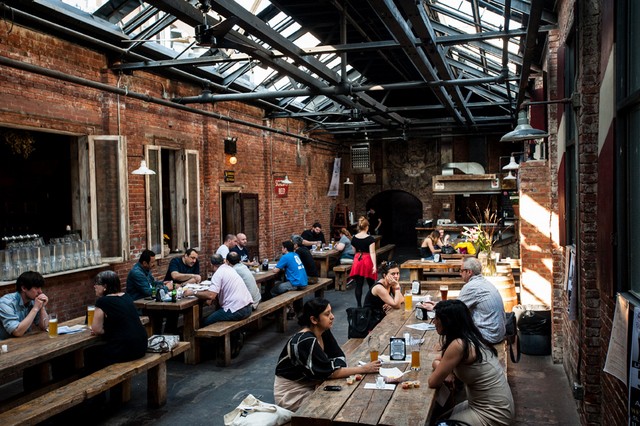 theinfatuation.com
A traditional German beer hall filled with picnic tables and das boot!
Royal Palms Shuffleboard Club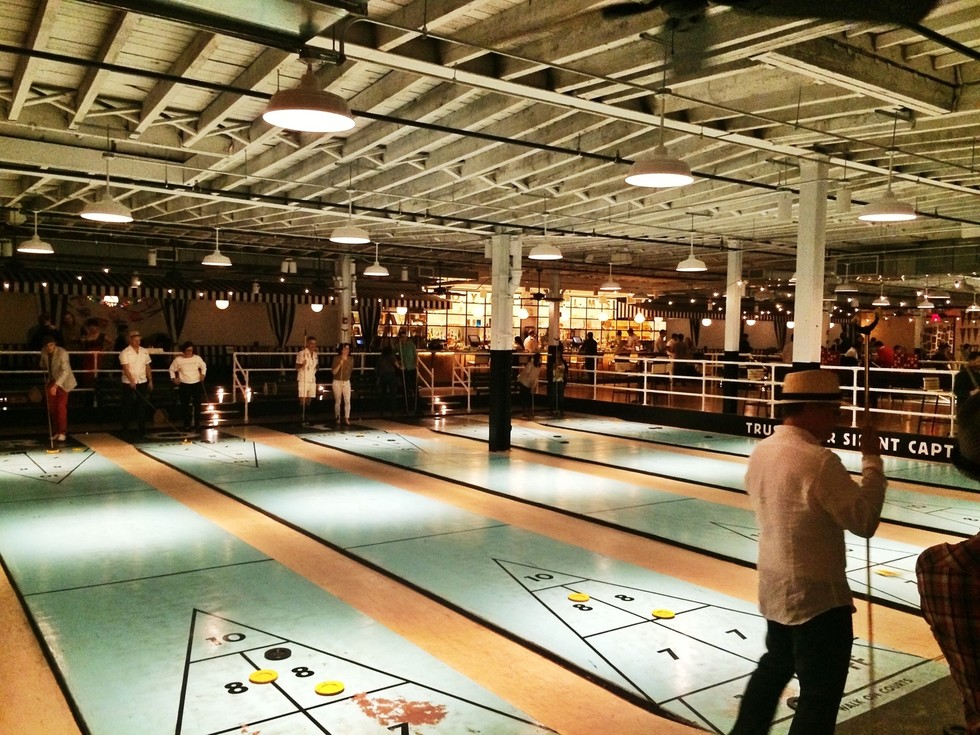 royalpalmsshuffle.com
A giant room filled with shuffleboard courts, a rotating food truck space for eats, and crowds of people having a blast.
Hometown Bar-B-Que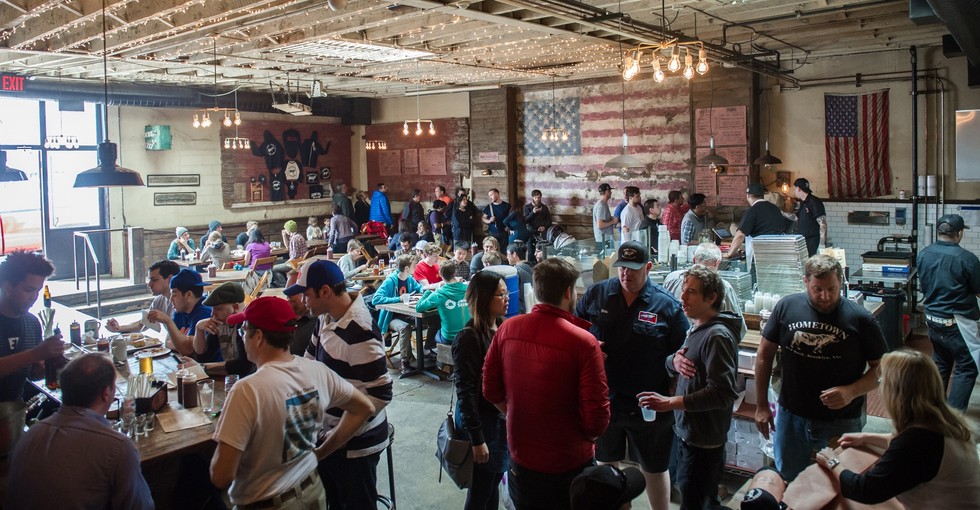 hometownbarbque.com
Ok, so I'm cheating a little because this is more of an eat + drink suggestion. This offers a great open space for drinking but the BBQ is also legit (and the best in NYC according to pretty much any publication you read).
Hot Bird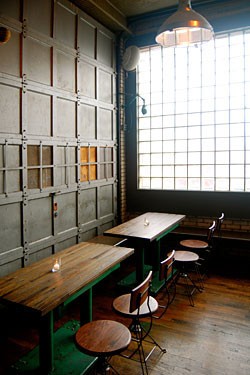 Hot Bird
nymag.com
Inside an old auto body shop, several beers on tap, and overall just a very cool vibe. There is a great outdoor space for summer months, and they have a fire pit in winter. And just so you know, no kids allowed!
The Ides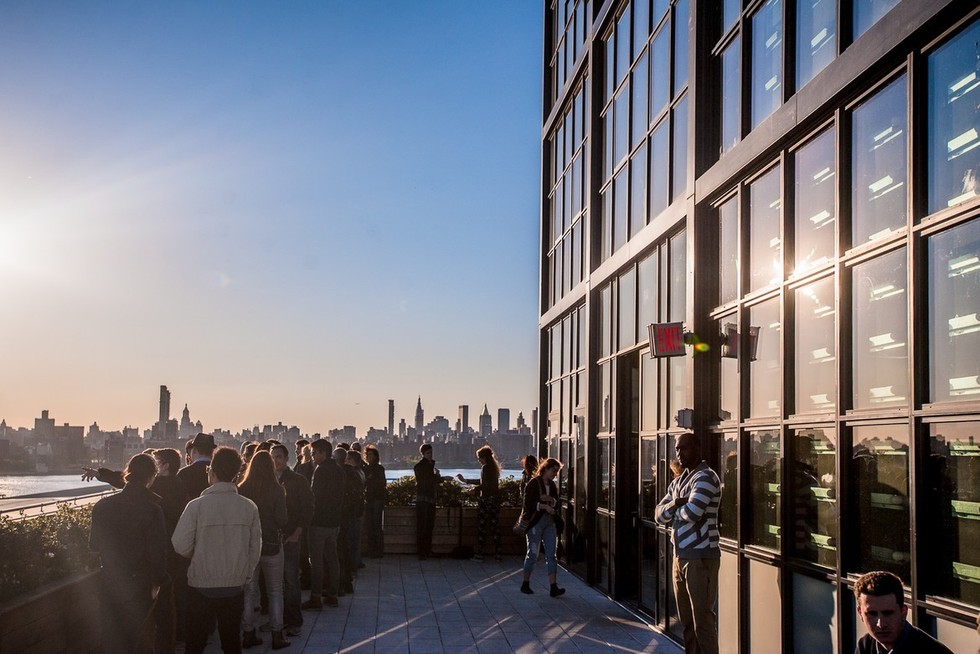 theinfatuation.com
Located on the 6th floor of the Wythe Hotel, you can pull up to the bar, order a specialty cocktail, and face the Manhattan skyline. Not too shabby.
Westlight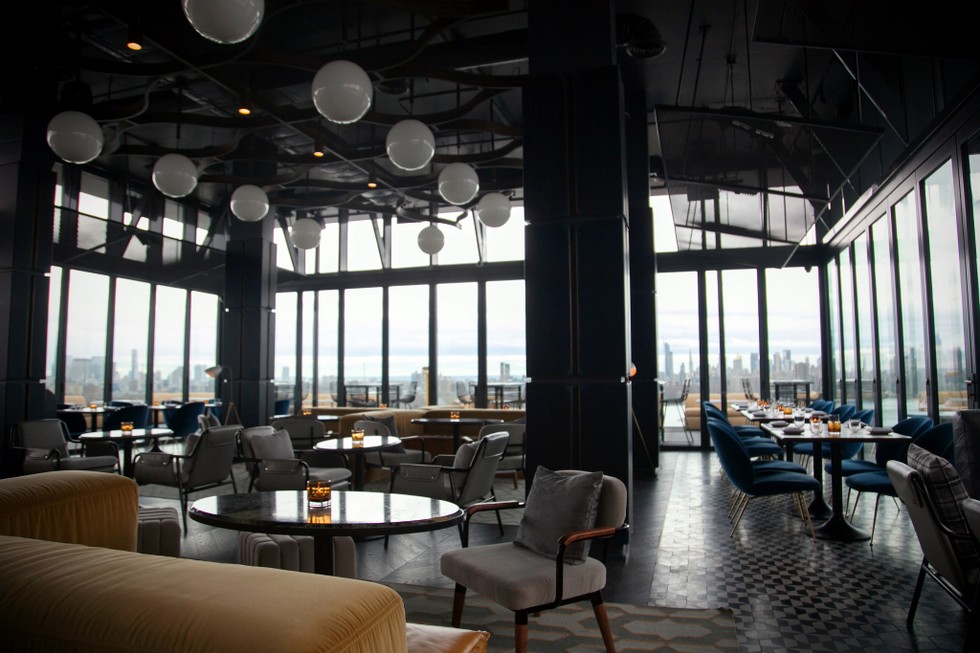 wwd.com
I love a drink with a view, and what a view it is! Located on the 22nd floor of the William Vale Hotel, this bar offers sweeping view of Brooklyn and New York City. Chef Andrew Carmellini's bar snack menu is a MUST try. It doesn't open until 4, but that still gives you a few hours of daylight drinks!
Spuyten Duyvil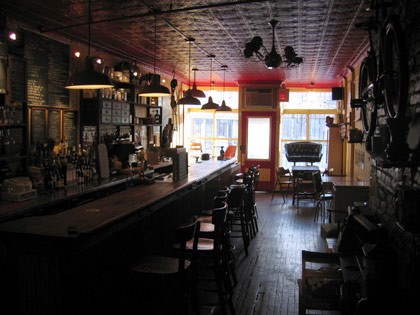 spuytenduyvilnyc.com
I first found this place while waiting for a table at St. Anselm next door, but soon started coming back for the great outdoor space and the even better beer selection.
Roberta's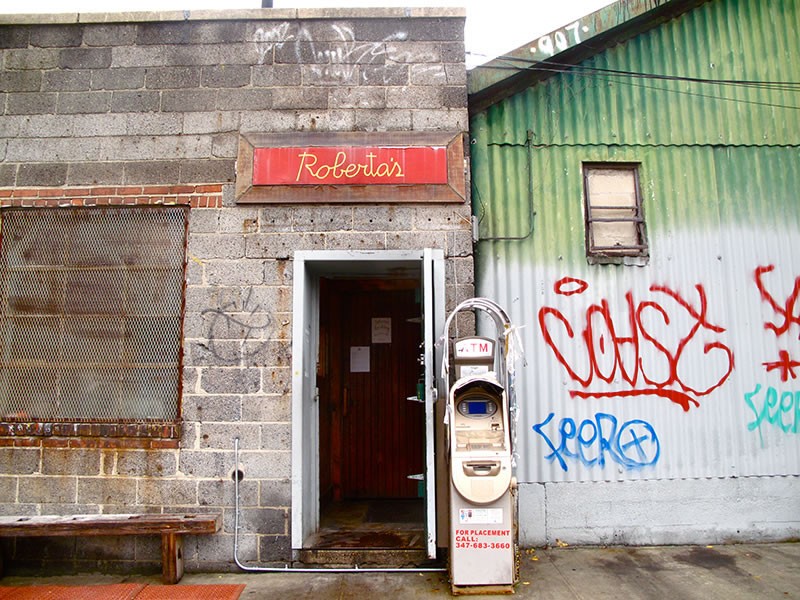 robertaspizza.com
Originally known for their killer pizza, they also have a great tiki bar space out back, perfect for drinks during daylight hours. I have to admit that I haven't been here since they upgraded from the original tent with space heaters, but either way it's absolutely worth the trip to Bushwick. And it's always nice when delicious food is only steps away.