There is no better time than now to start thinking about your summer pool parties. Why? 1. Because snow is on the ground in parts of the Northern Hemisphere...so if you're in those parts, clearly you're dreaming about warmer temps 2. By the time it's warm everyone will be thinking about pool floats and the crushworthy gear will be gone (just think of it like ordering patio furniture - you have to be ahead of the game).
Via PinterestFunny Private Jet
So here's a look back at hot pool floats from 2016 and our picks for 2017. Because in the world of trending pool floats, if you have one floating in your pool already it's likely you'll be wanting an update for the New Year. And Yes, some of our picks were around in 2016, but not terribly popular, and now it's their moment to shine. Don't worry, pool floats from the last couple years are still in vogue, but for those who want something new...these are them!
2016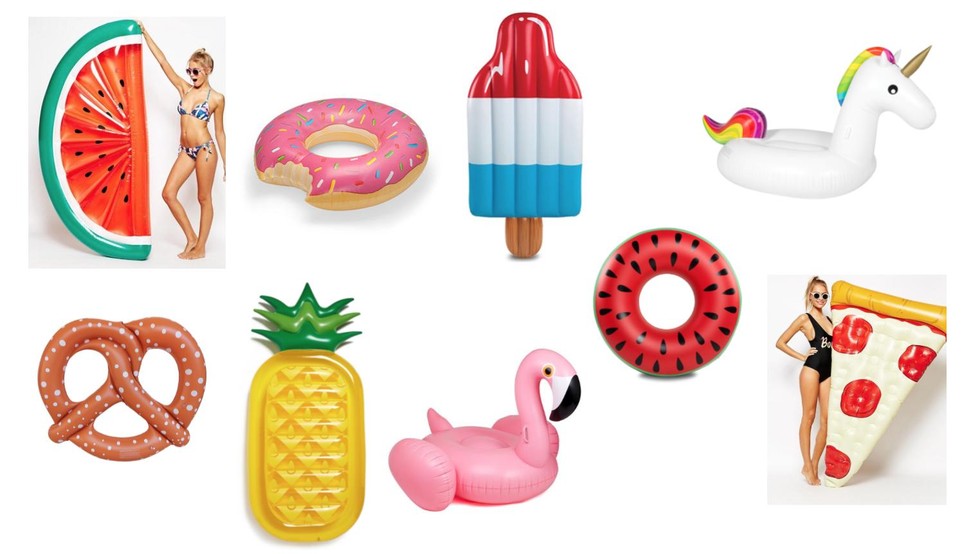 Strawberry Frosted Giant Donut, Big Mouth
2017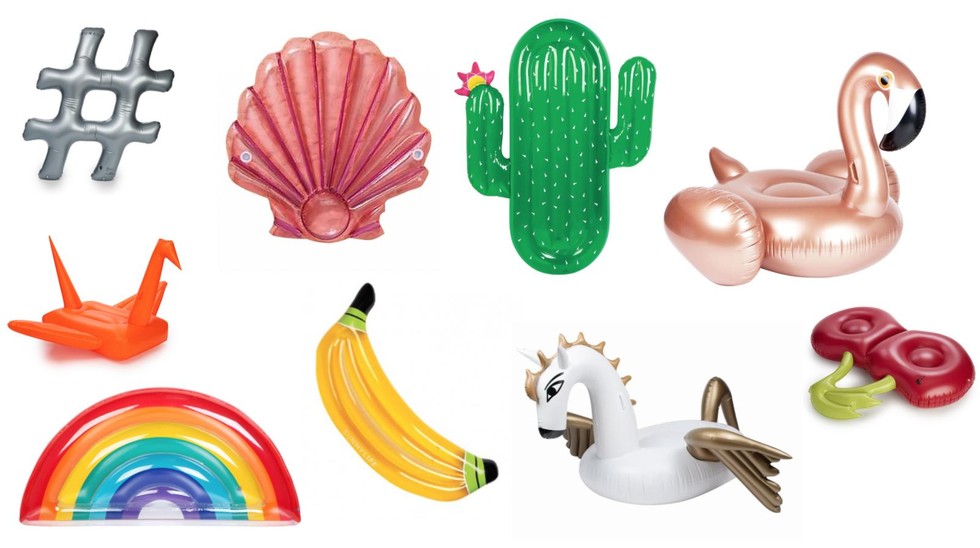 And for baby floats, and other important matters such as your pool drinks...check out the new options from Sunnylife. I'll leave you with this...
Sunny life Gold Swan Drink Holder
Oh and the XL Beach Ball...one more essential for lots of fun in the sun.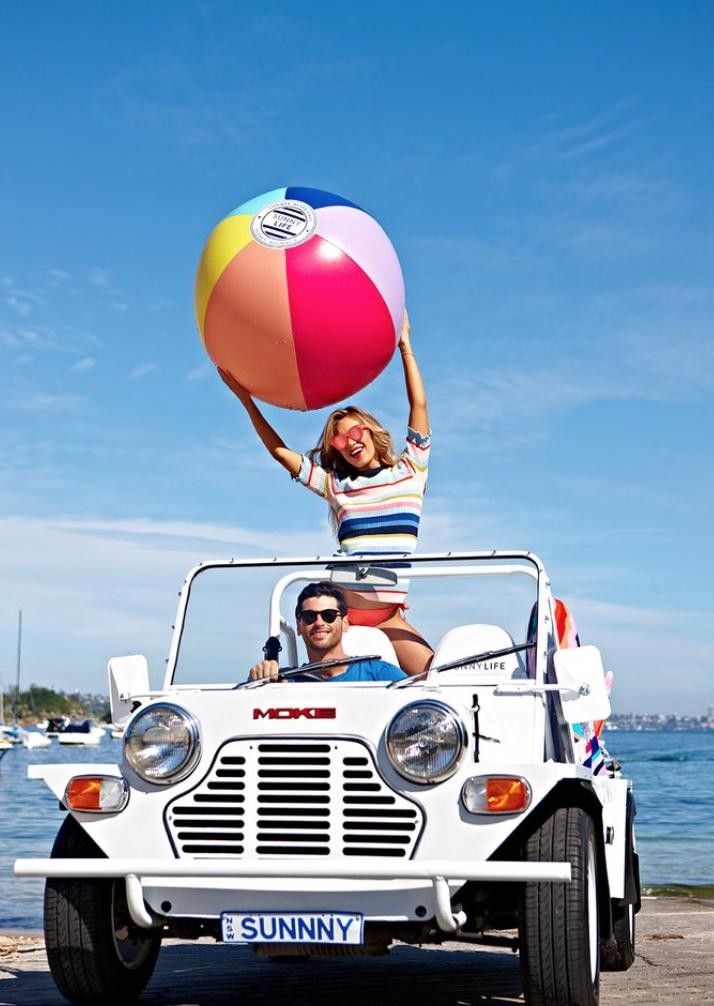 Sunnylife XL Beach Ball