Getting older + being a mom isn't always the equation that lends itself to fun daytime parties, with your girlfriends, sans-kiddos. Actually, I'm not sure I ever remember getting to do that unless a weekend or vacation was involved. But every once in a while a miracle (aka bank holiday) rolls around and all of a sudden you get to wash away parenting responsibilities for the day, or a portion of it.
In our case, the six of us have been friends over the majority of our daughter's lives and a chance to get together to celebrate a grown up birthday, or for no reason at all for that matter, is high on our priority list. Especially when the champagne is flowing. Clink. Clink. Clink. So, a week ago we did just that and celebrated our dear Arley Schaefer's birthday...out of politeness, no numbers disclosed, although she makes me feel old - insert crying emoji. And what's a daytime champagne party without sitting in a sea of bubbles with bottles of your favorite champers, and sparkle? Since Arley's actual birthday was spent poppin' bottles of medicine for her sick twin girls (poor thing) a little indulgence was completely essential. So, if you can't go to a dance-on-the-tables brunch in NYC, just create it at home...all you'll need is plenty of champagne, disco balls, blush ranunculus flowers, and over 100 clear balloons (doesn't everyone have that kicking around in their closet? It's a problem...someone stooooop me). Most importantly, a birthday girl, and group of gal pals to share the sparkle and giggles with. Cheers!
Sources listed below.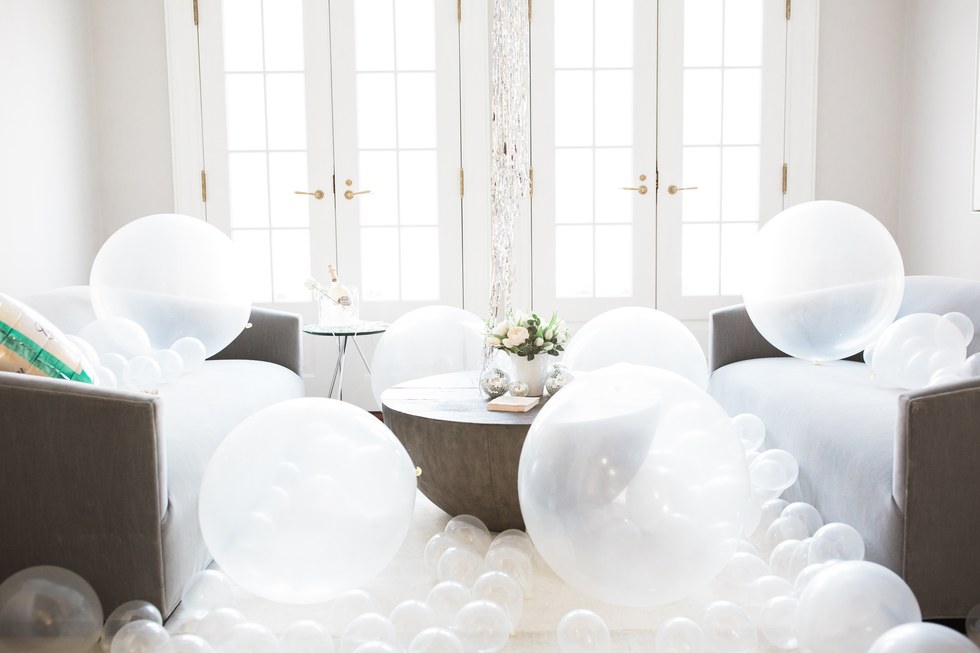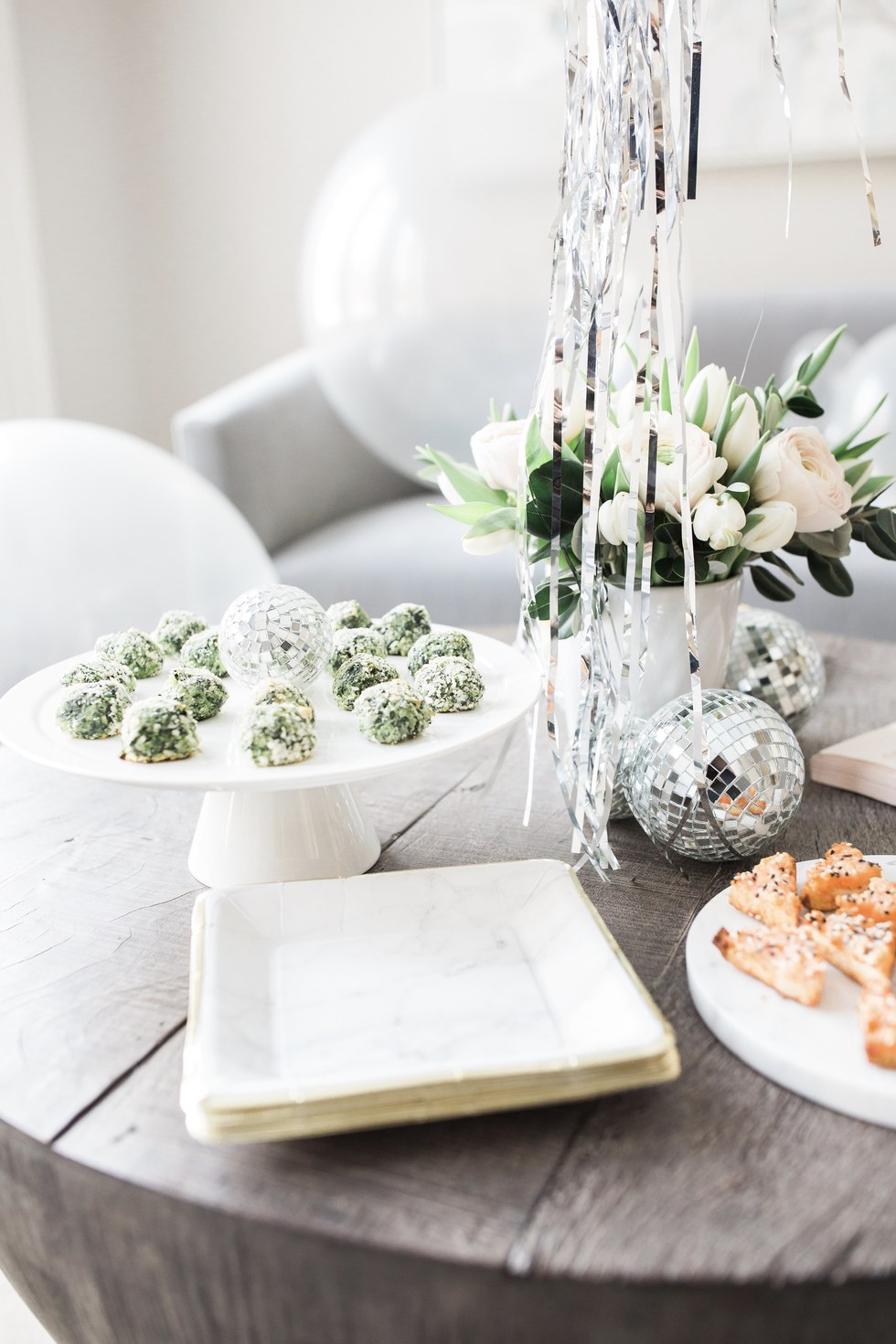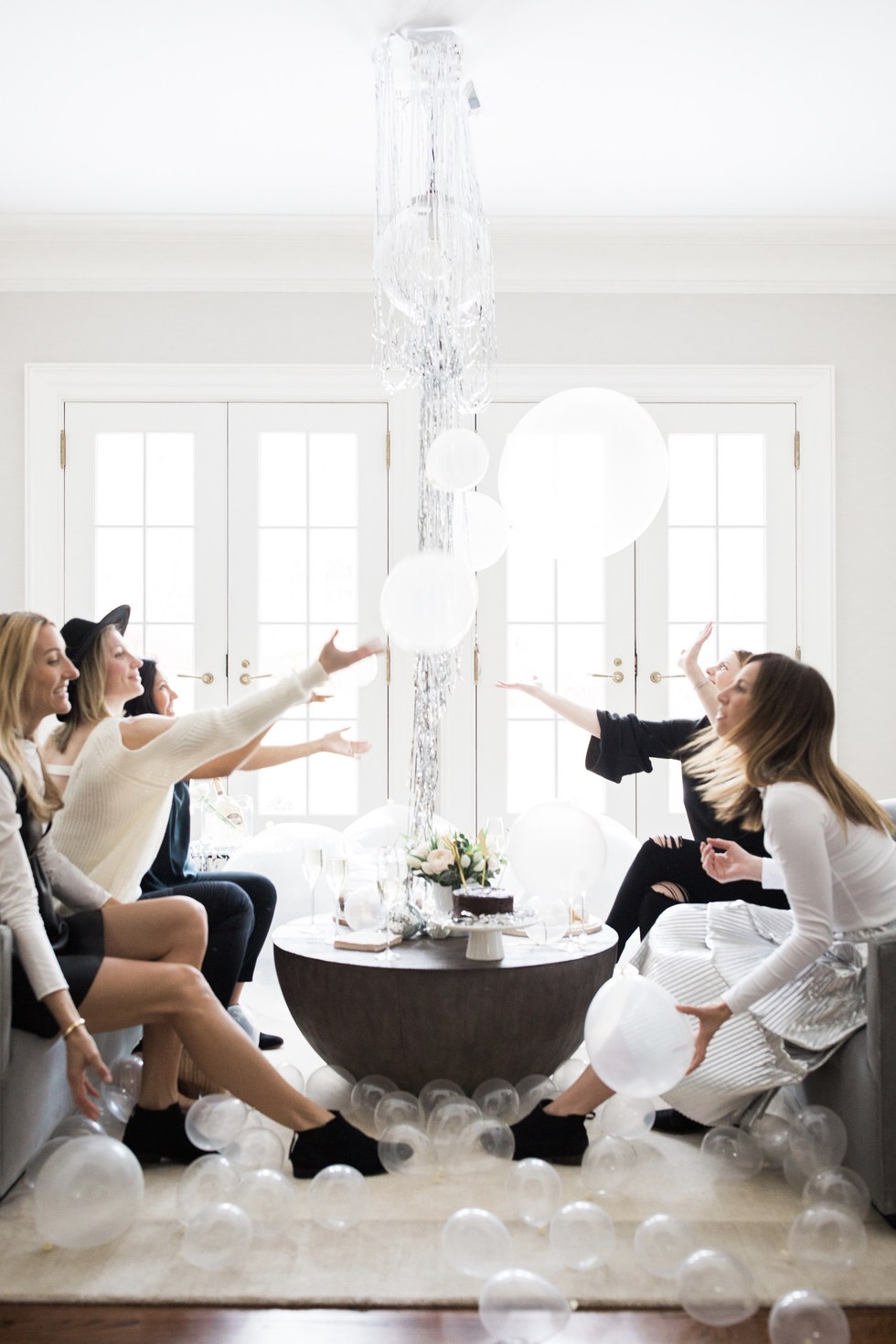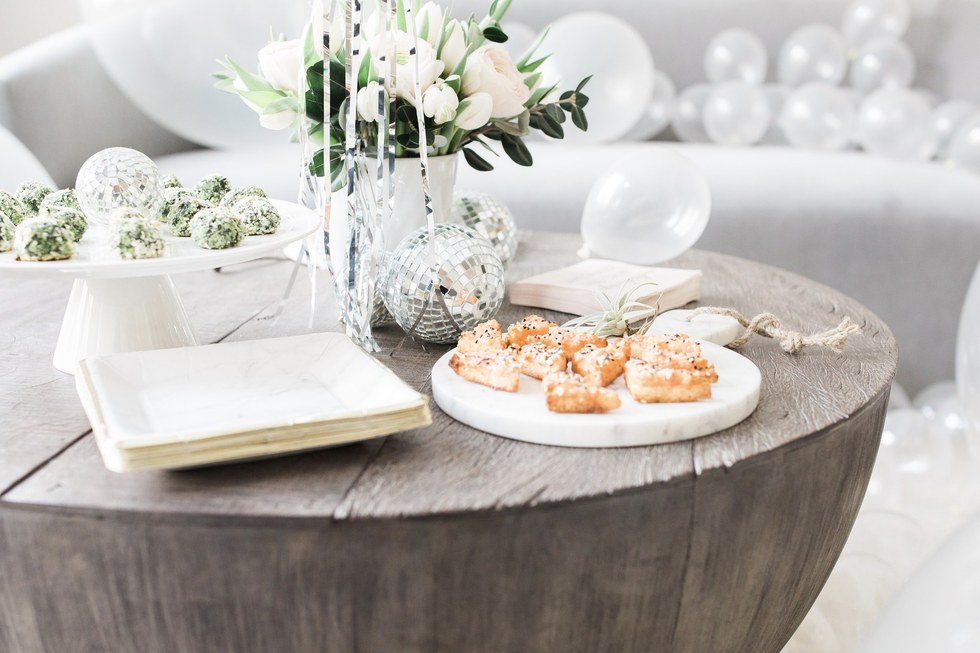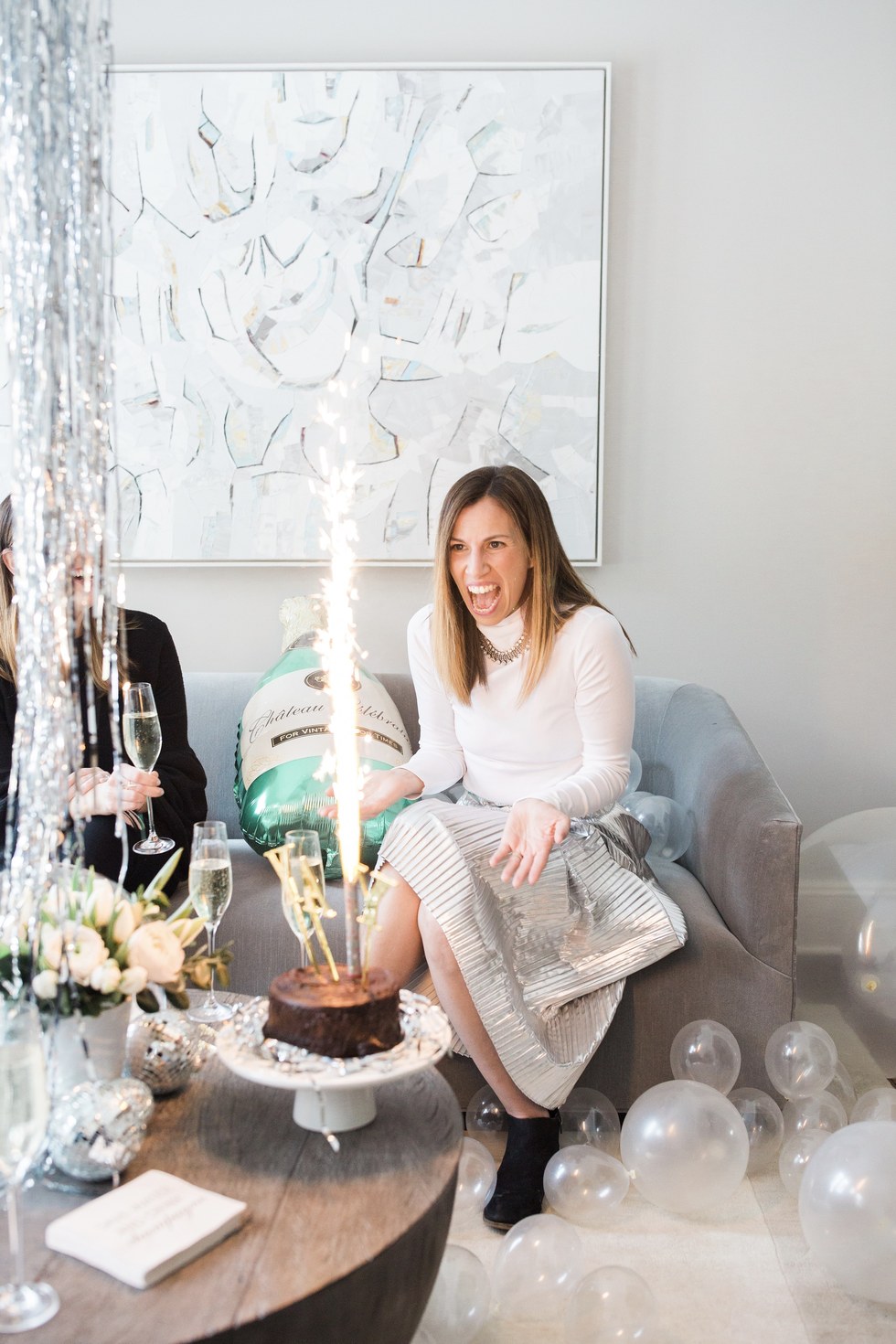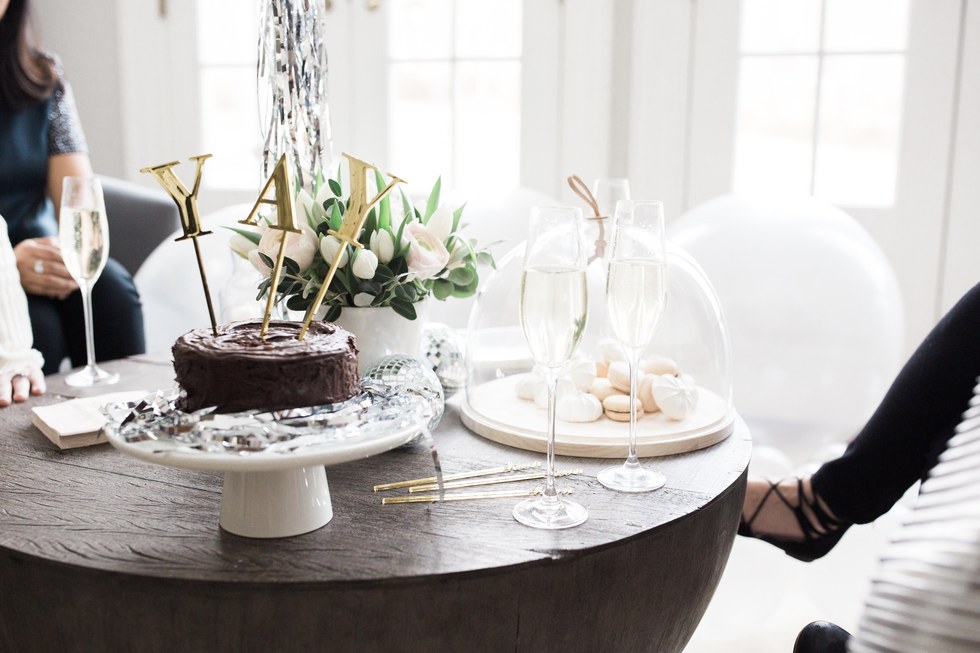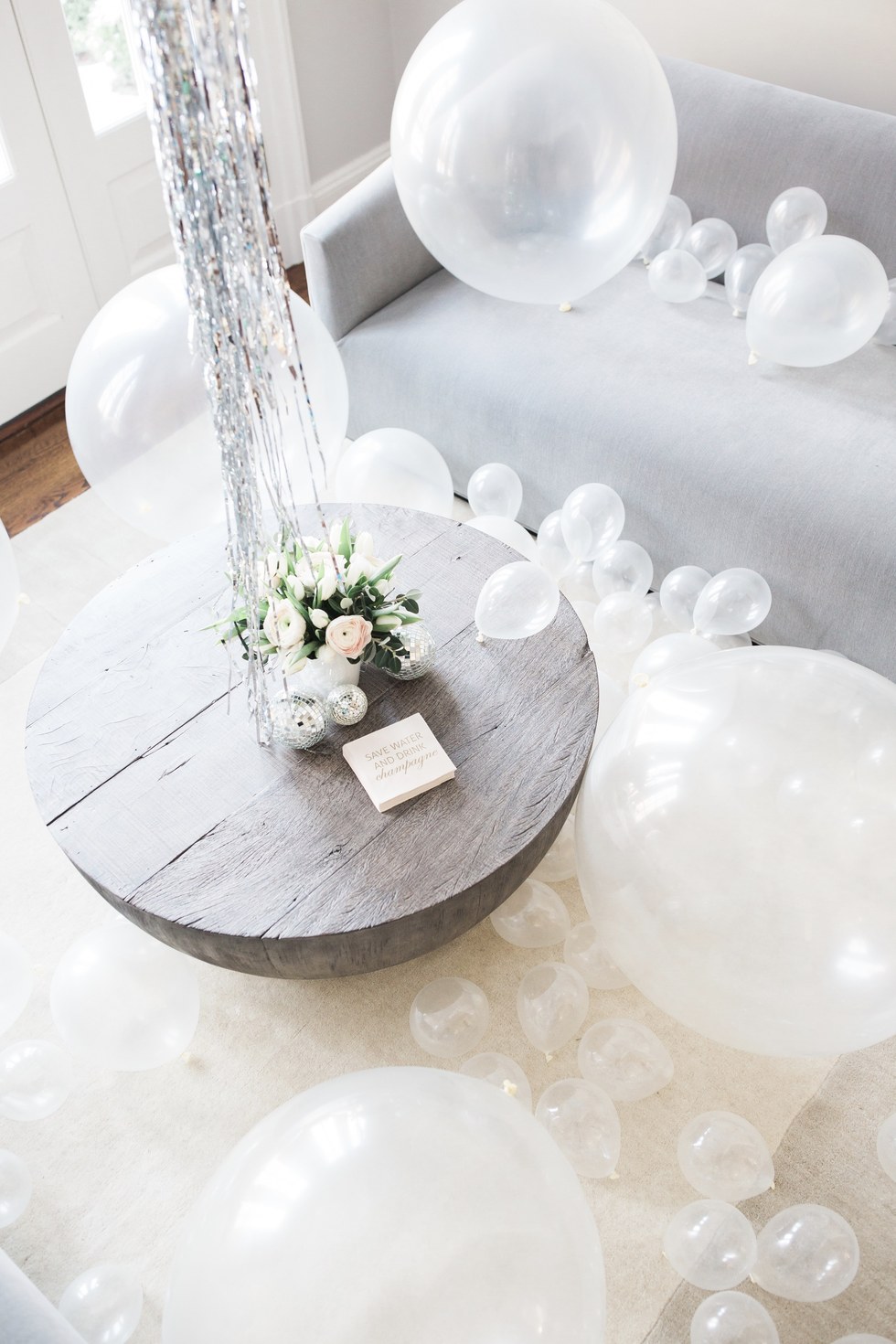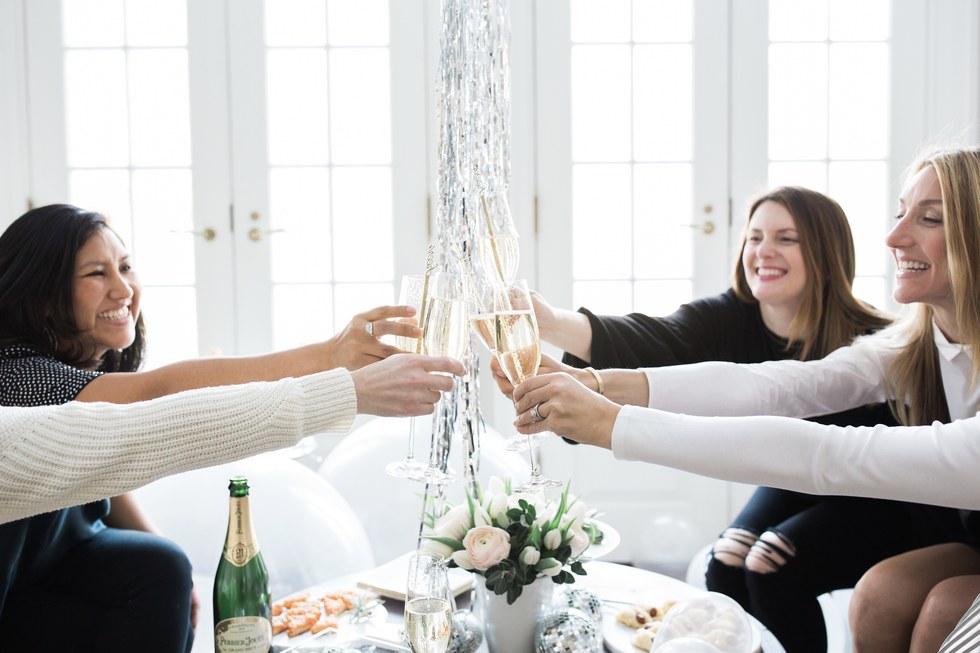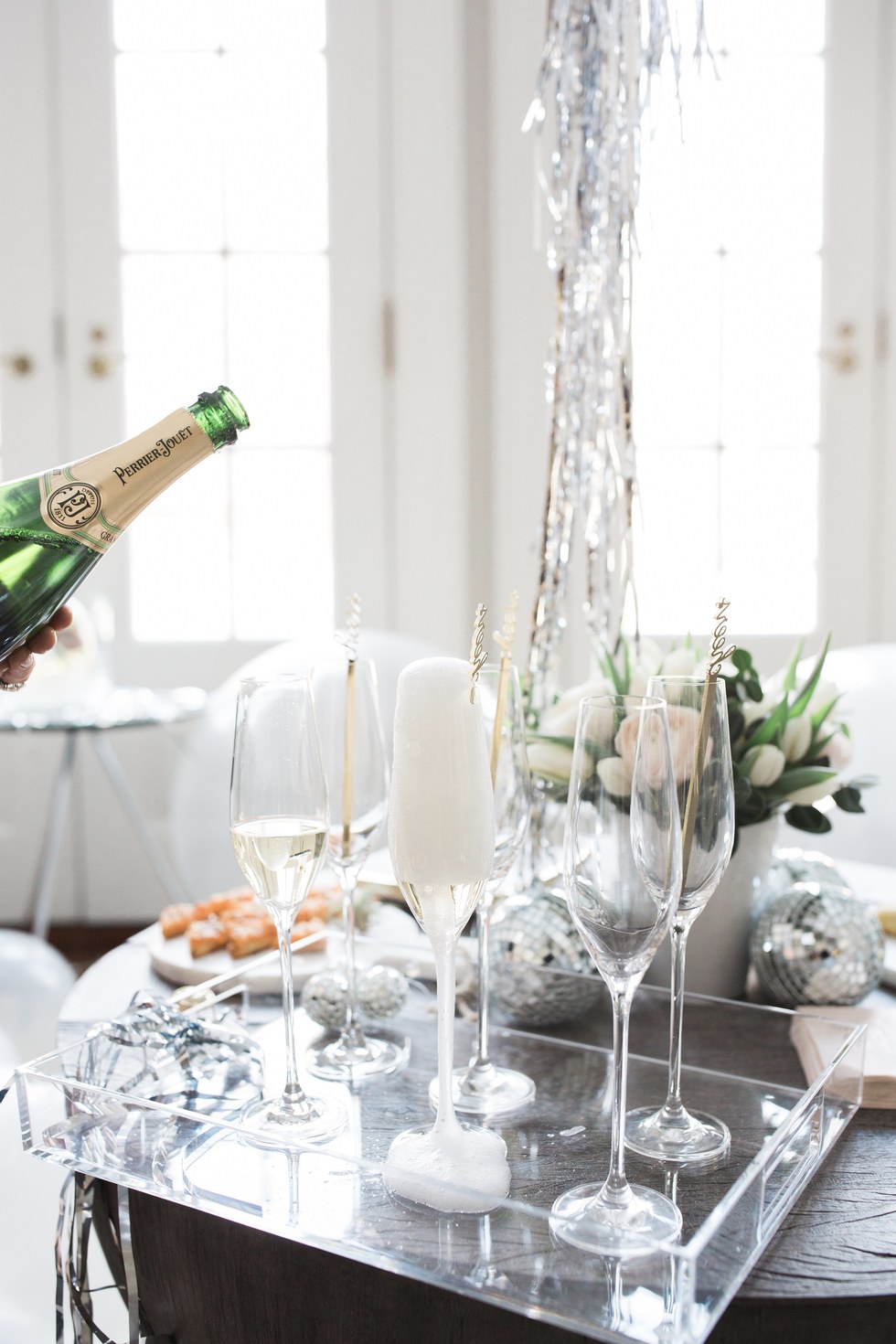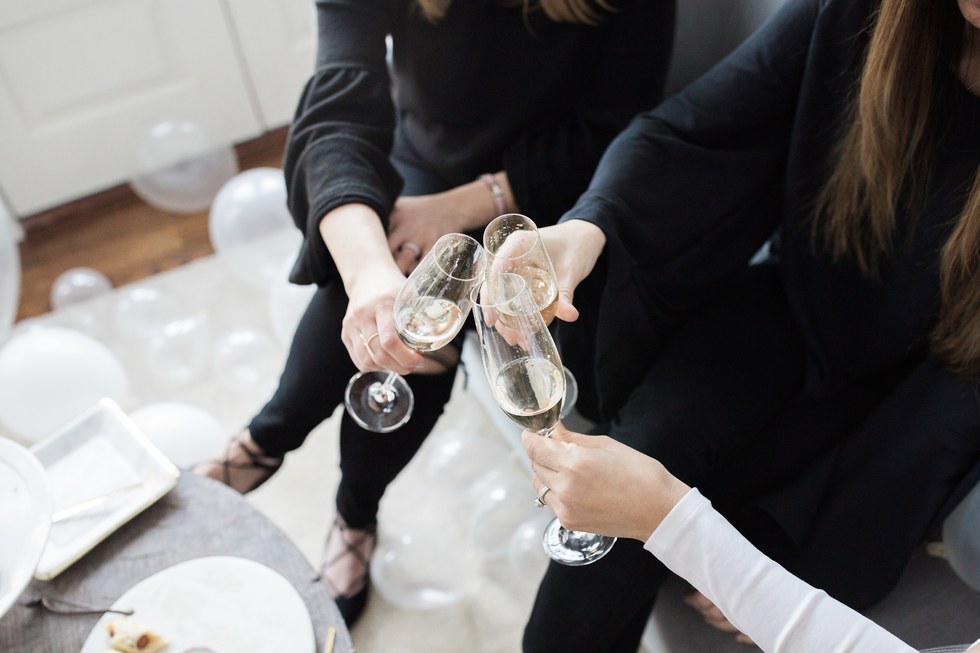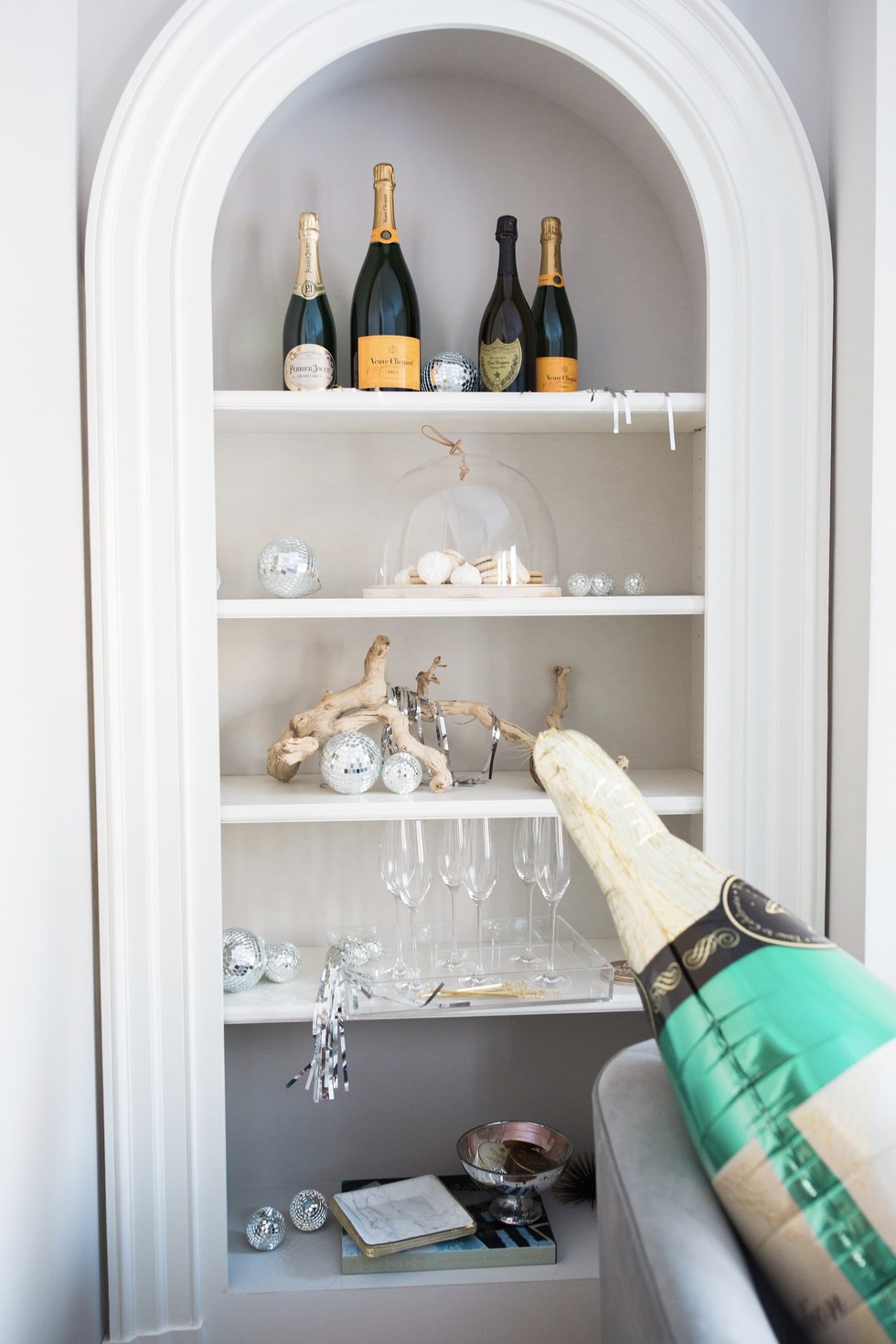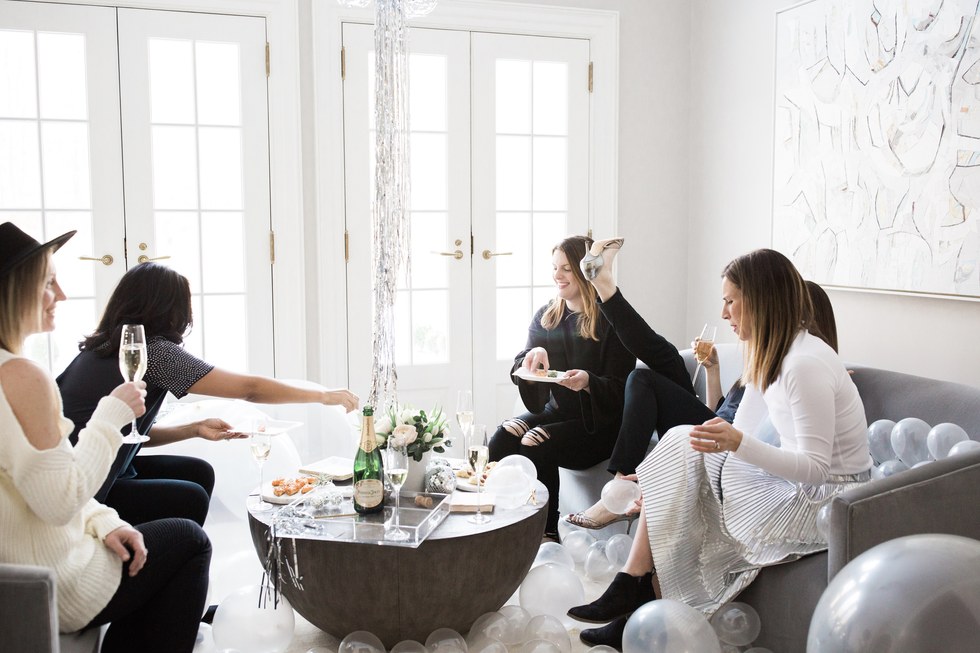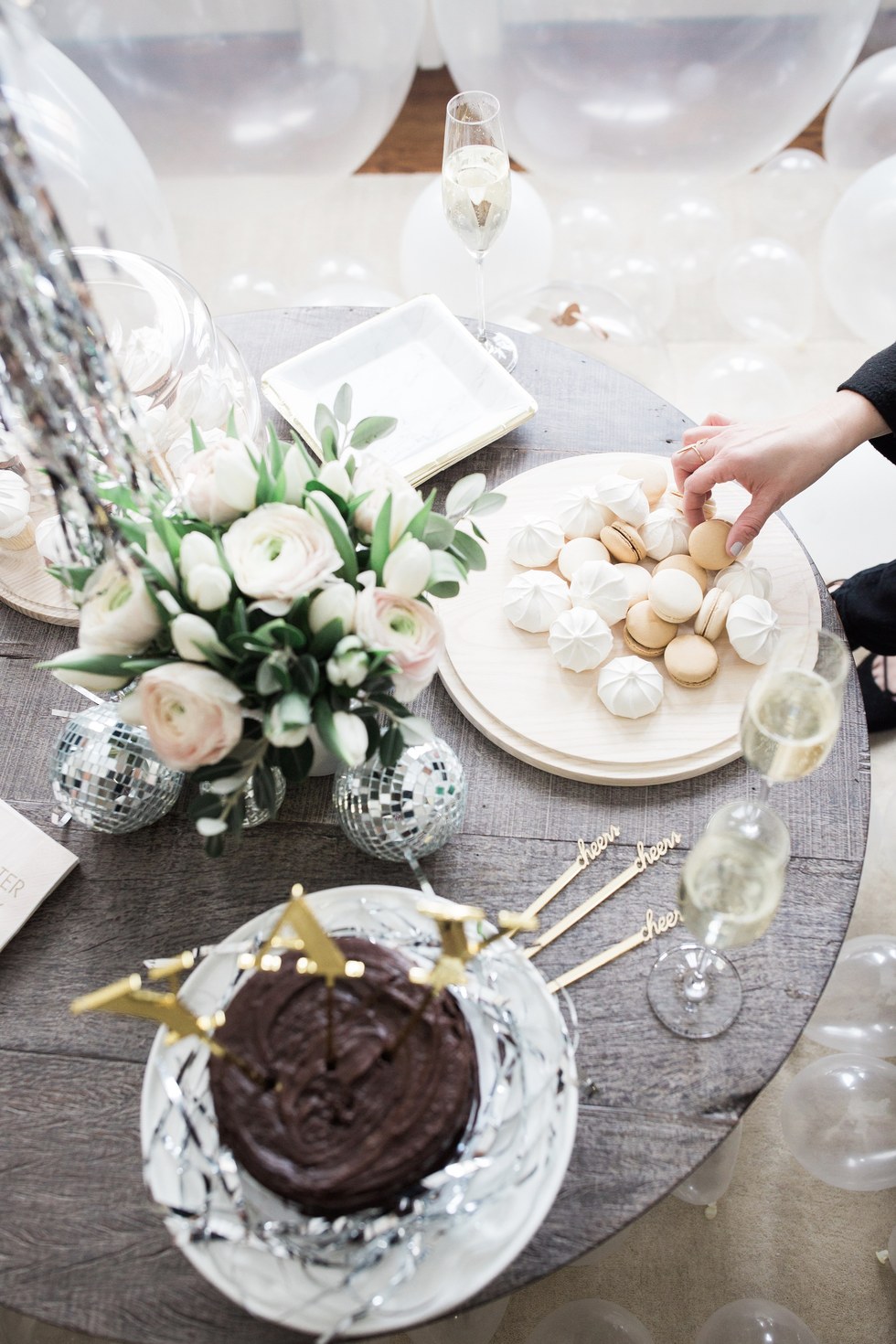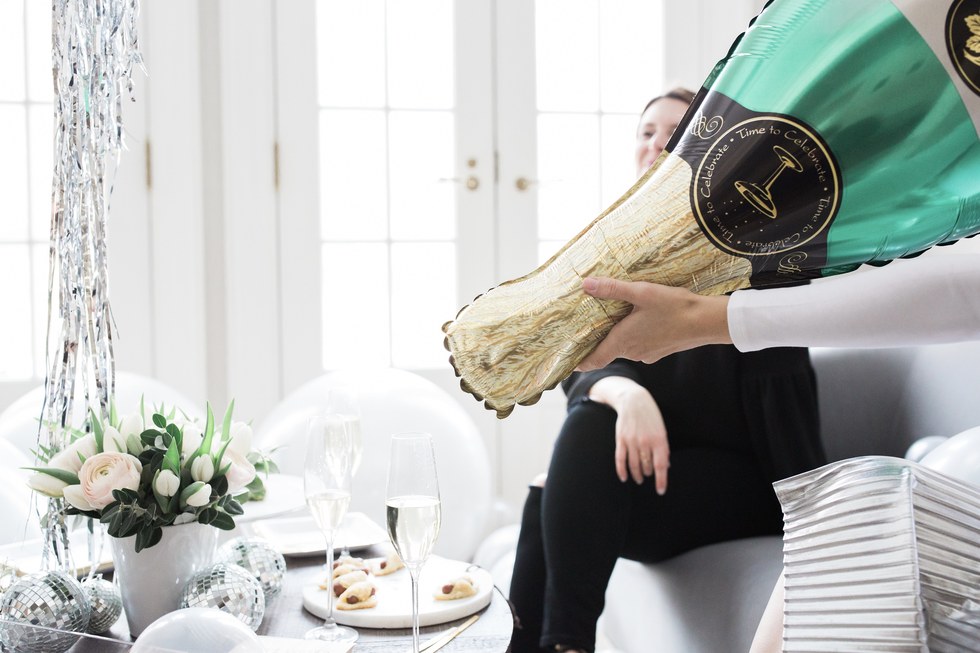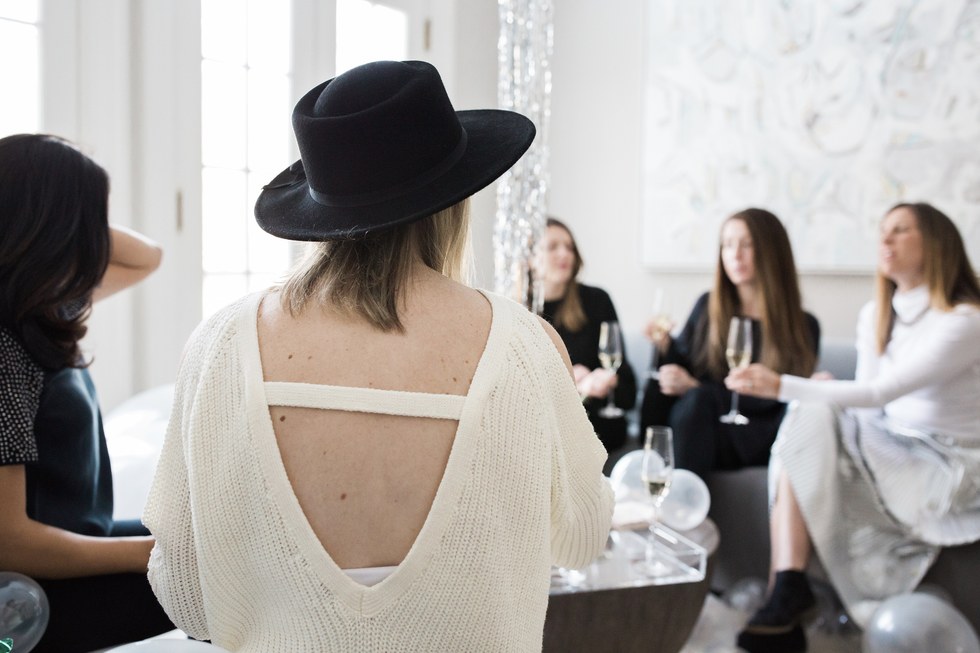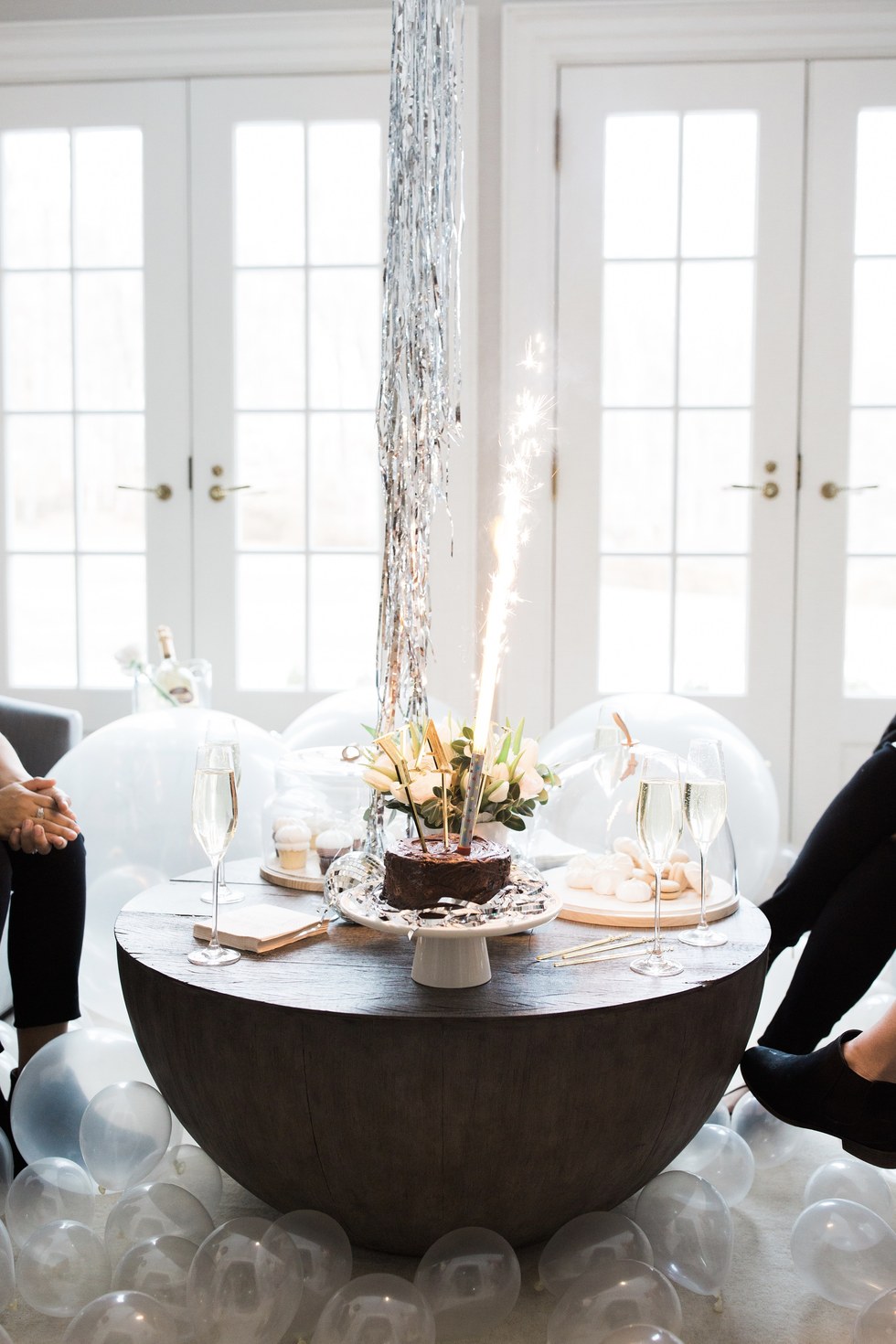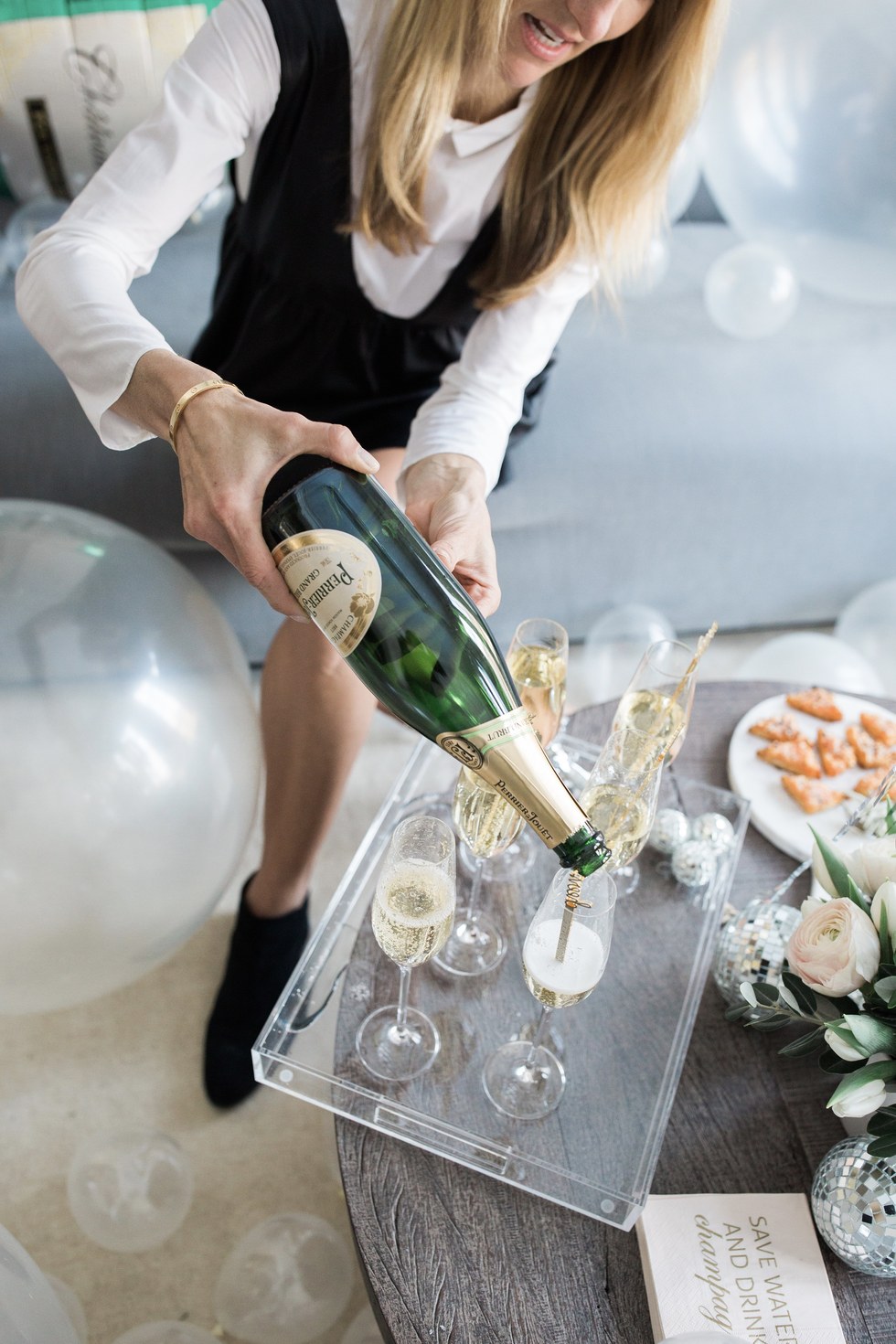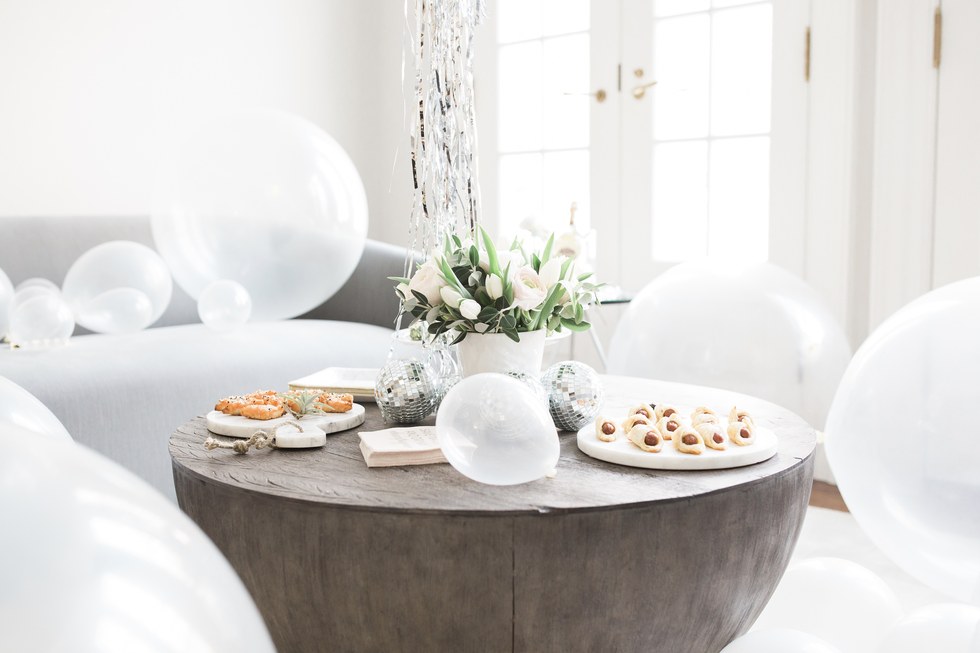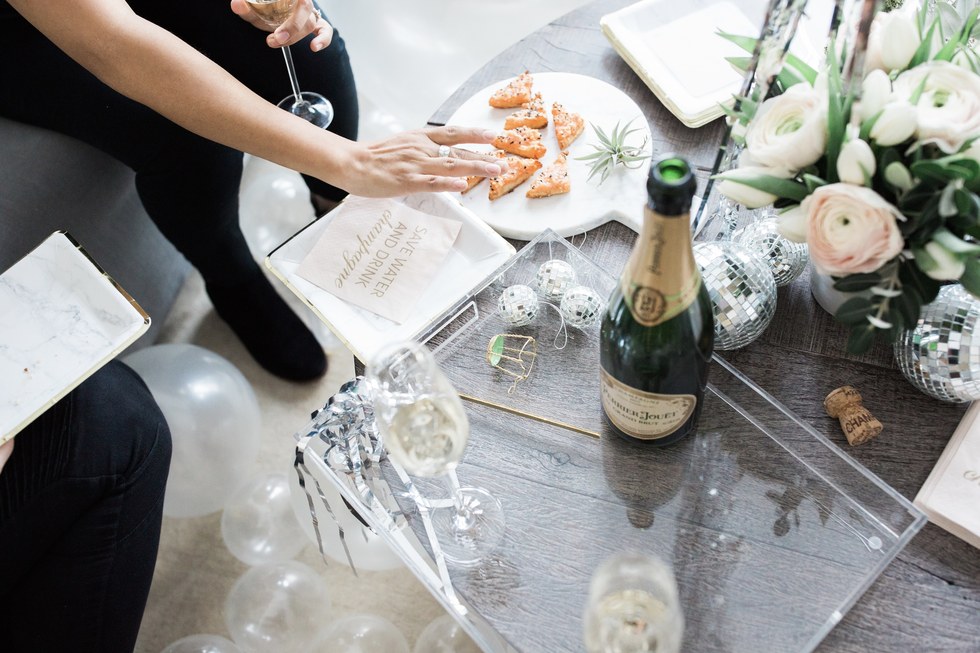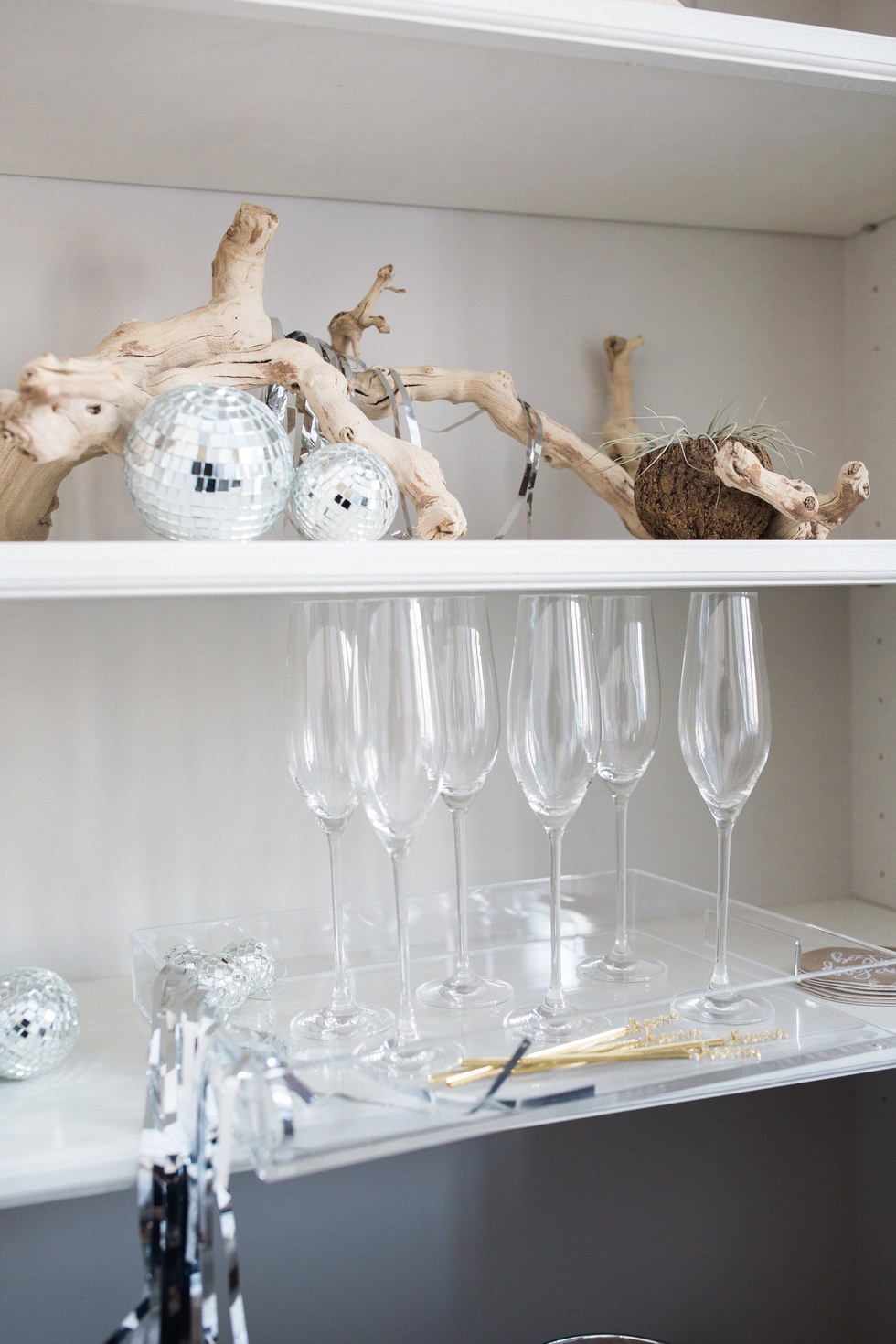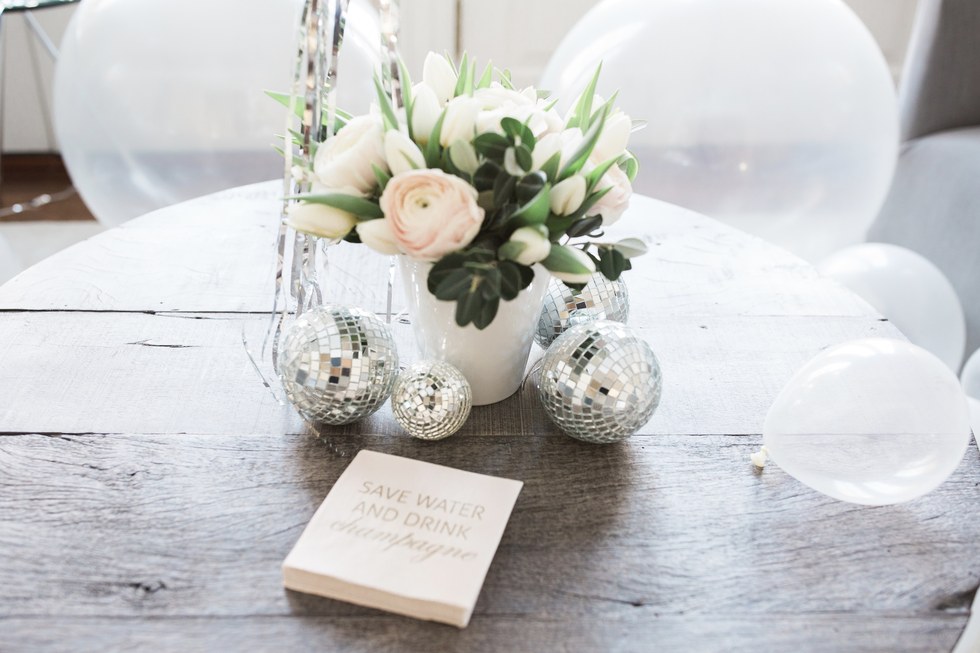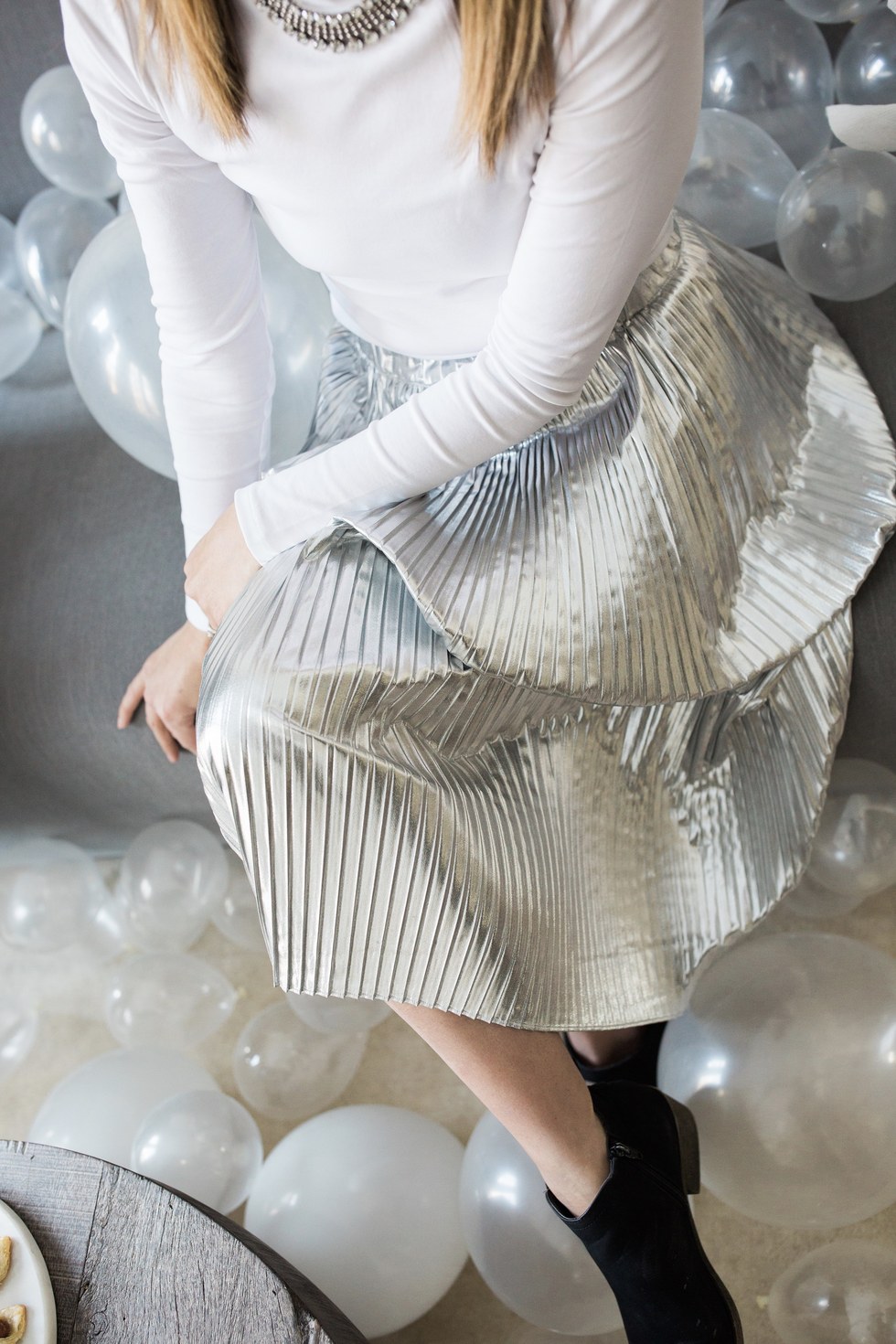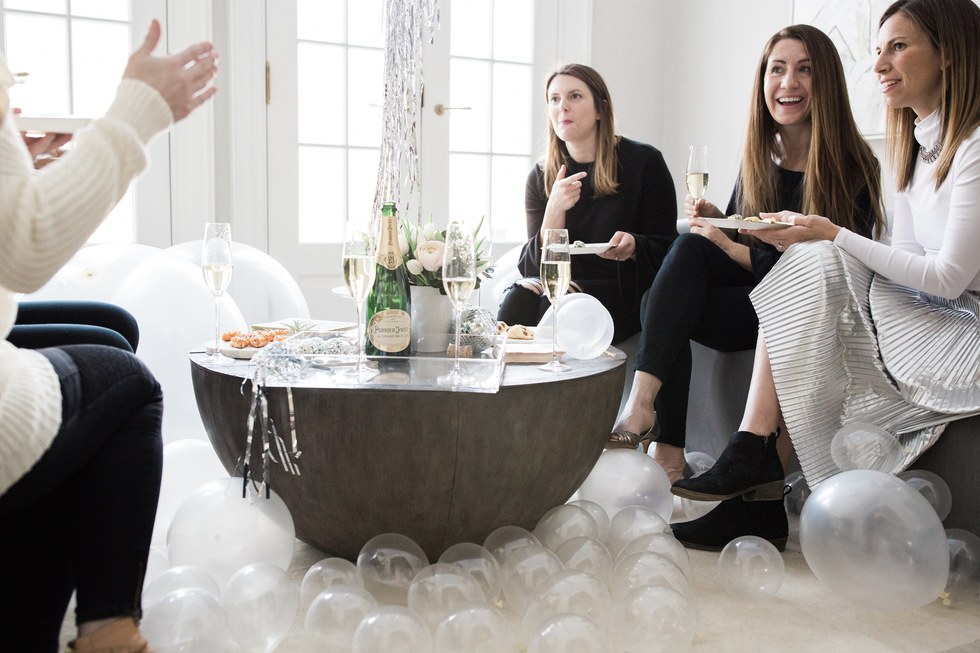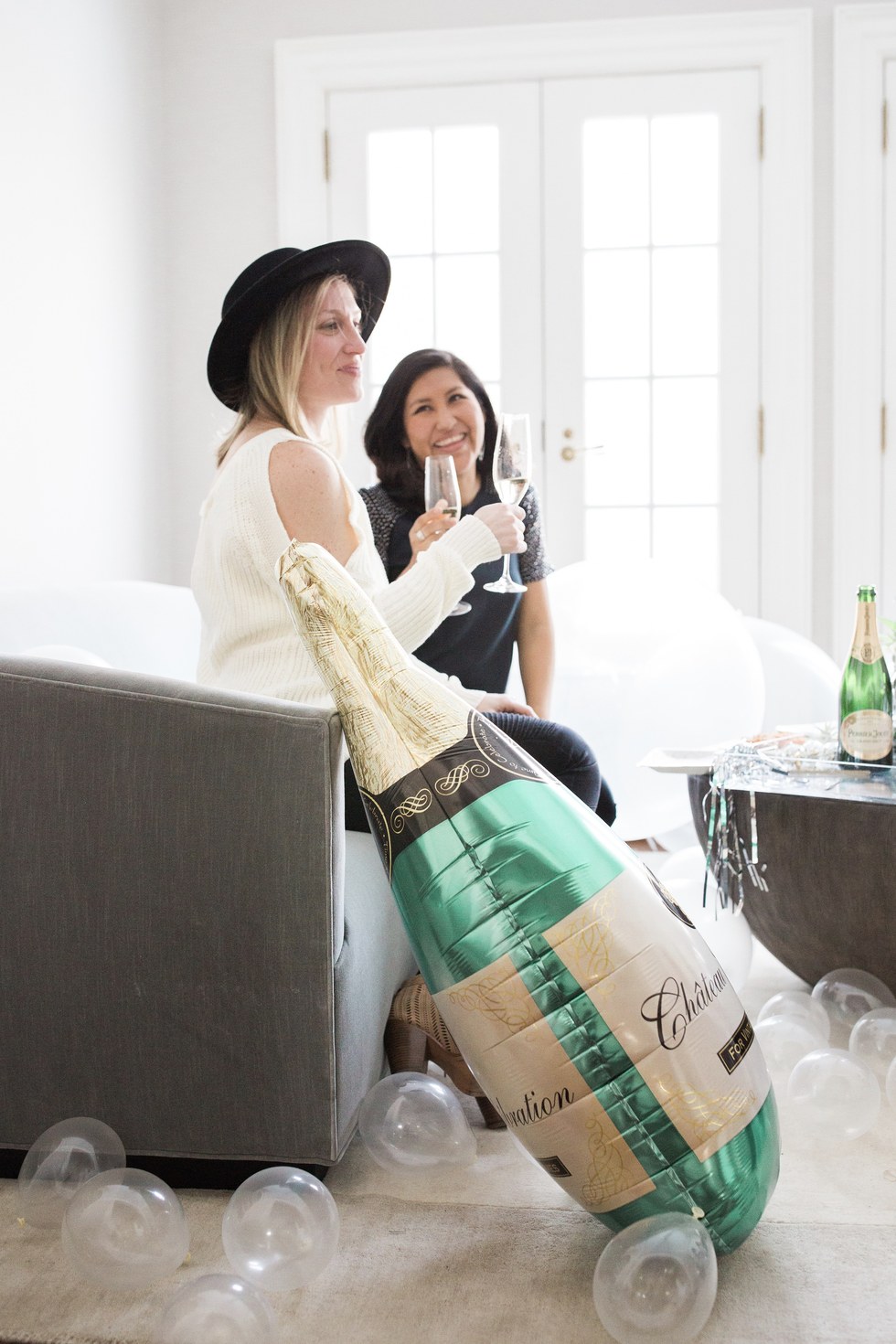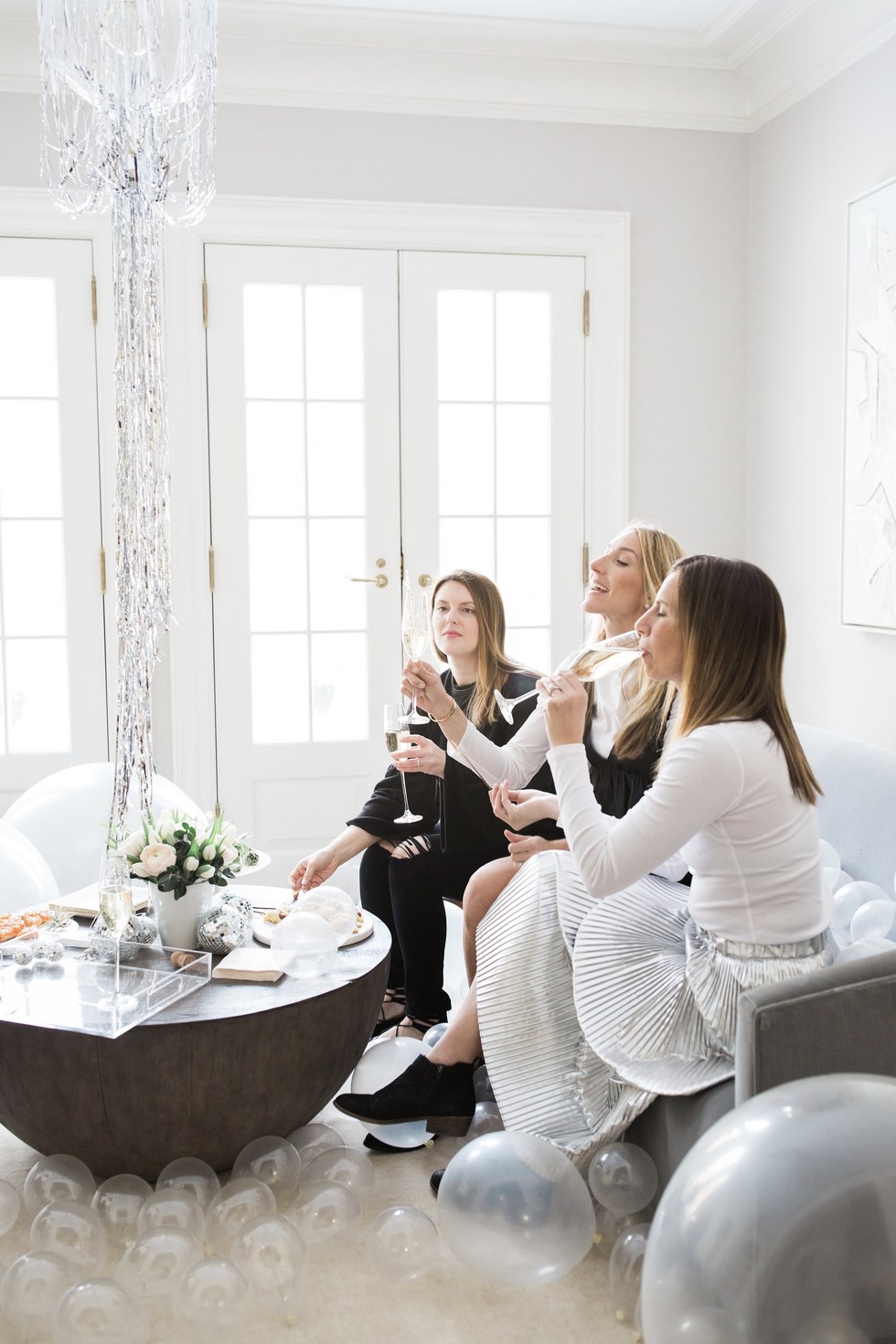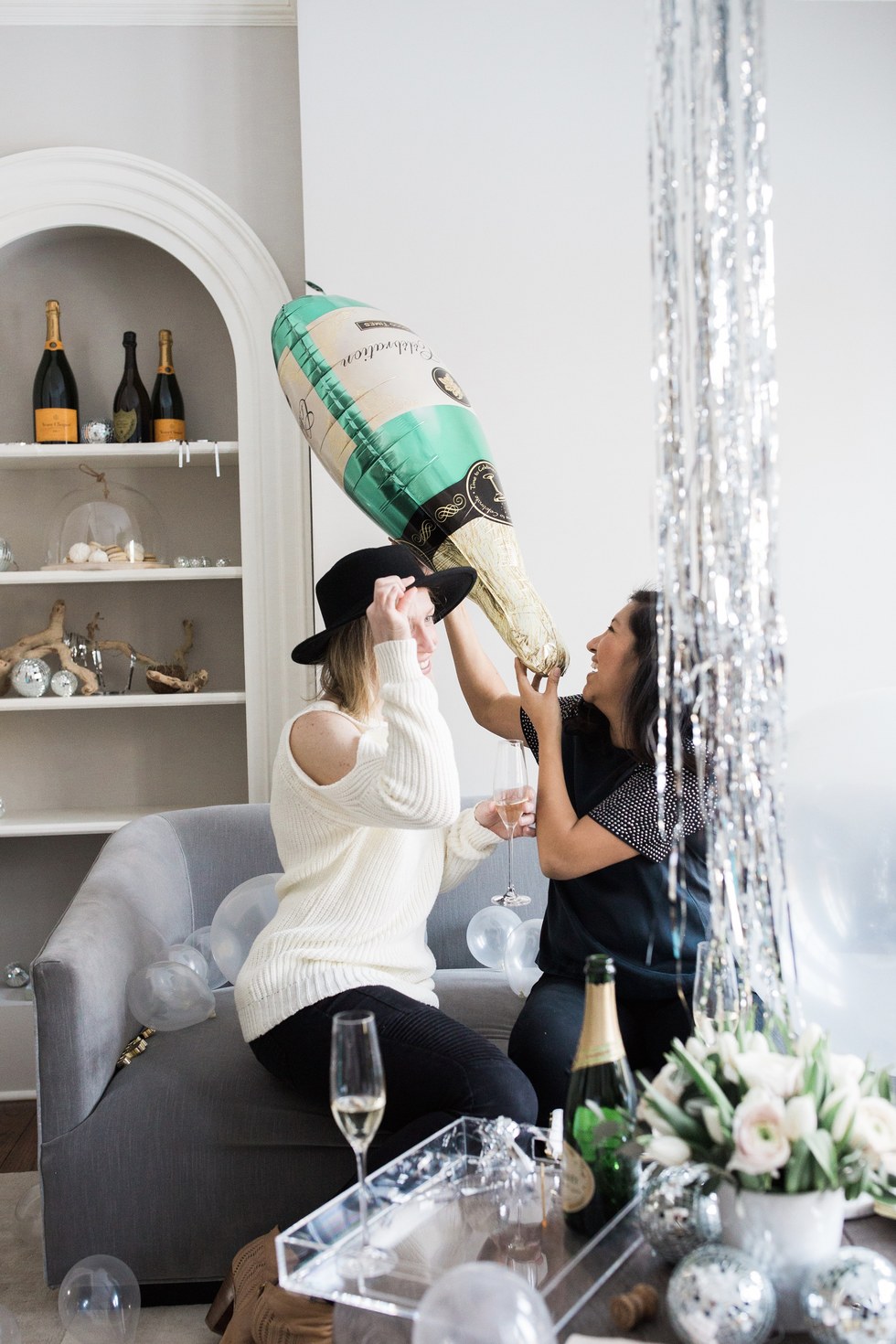 Sources
Photography & editing: Stephanie Elliott Photography
Styling & secondary photography: Casey A Friese of Likely Crush
Flowers: Flowers & Flowers Darien
Balloons: Oh Happy Day Party Shop
Cake Holders: LSA International
Marble Metallic Foil Trim Plates, napkins and Cake Fountain Sparkler: Amazon
Cake Topper: Homegoods
Cocktail Stir Sticks: Paper Love
Disco Ball Decor: Oriental Trading Company