If you like the warmth, live on the East Coast, and enjoy a bit of art, you're probably a regular on the 2 & 1/2 hour hop of a flight down to Miami. Since that's my crew's easy go-to, we tend to spend a good chunk of mini vacations down on South Beach. Despite my love of lounging poolside or on the beach with cocktails nearby, I always manage to convince my older daughter to head over to the design district one morning during our stay to soak up street art, yummy eats, and some shopping. Sometimes a bit more, with a tour of private galleries. So, if you happen to be in the same boat, or are planning a trip to the "ami" (as we call it) and want to enjoy breakfast in the design district, here are a few spots worth checking out.
OTL
For a casual chic dining spot in the heart of the best shops in the design district, OTL serves a good breakfast menu with healthy (and gluten free) options. And they should have their alcohol license by now...not that you want to drink at breakfast...but they are open for lunch, late lunch and early evening.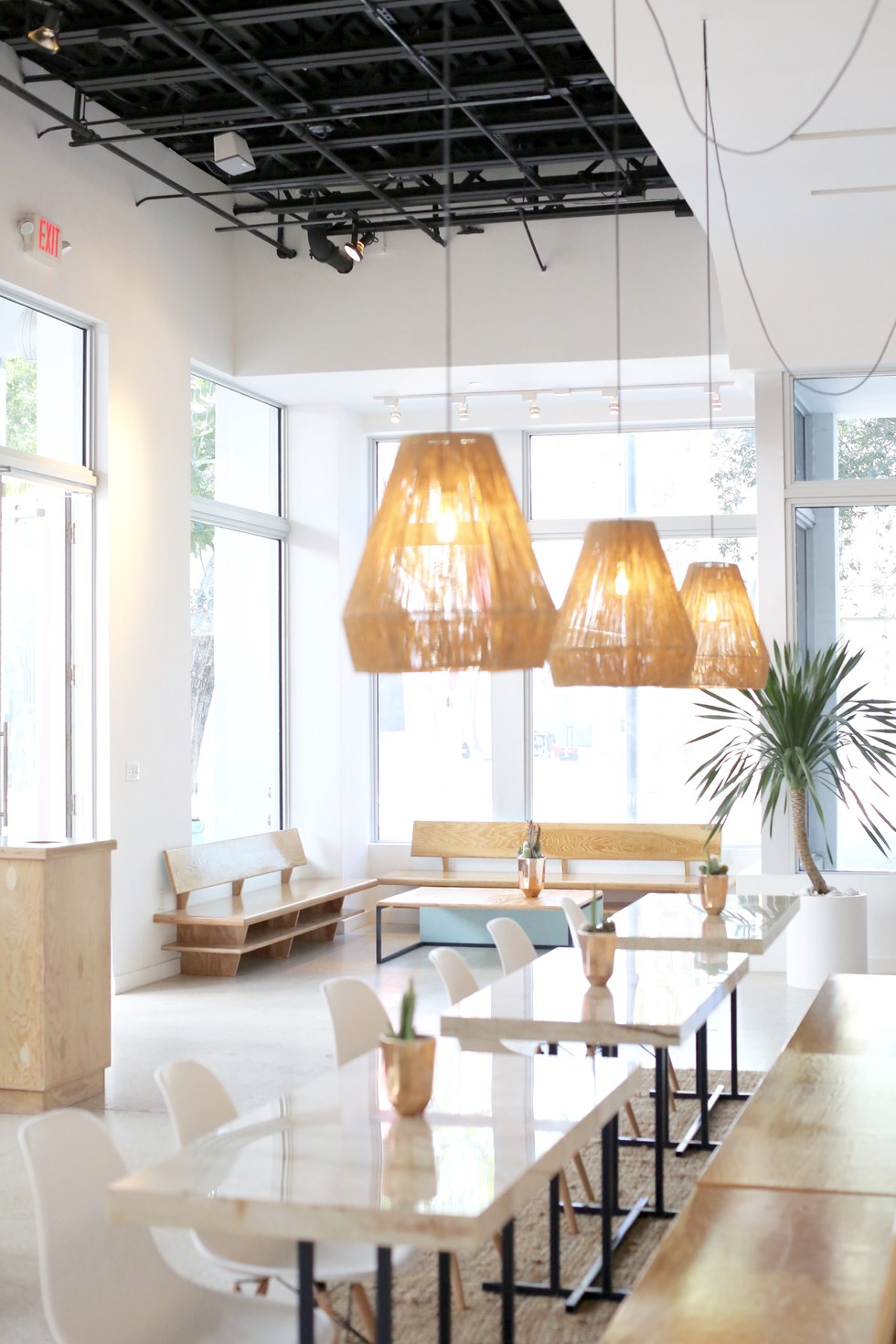 PC @caseyafriese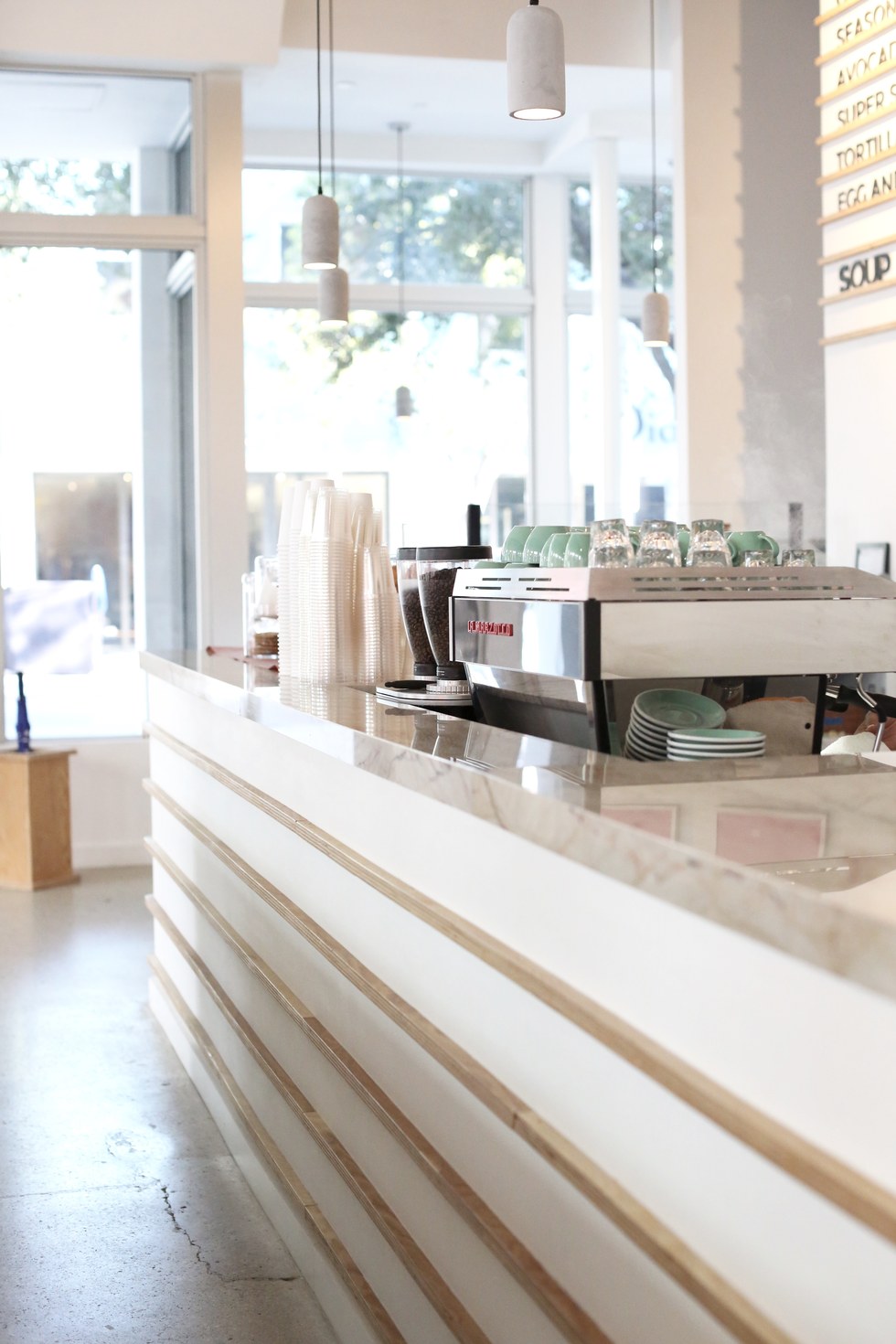 PC @caseyafriese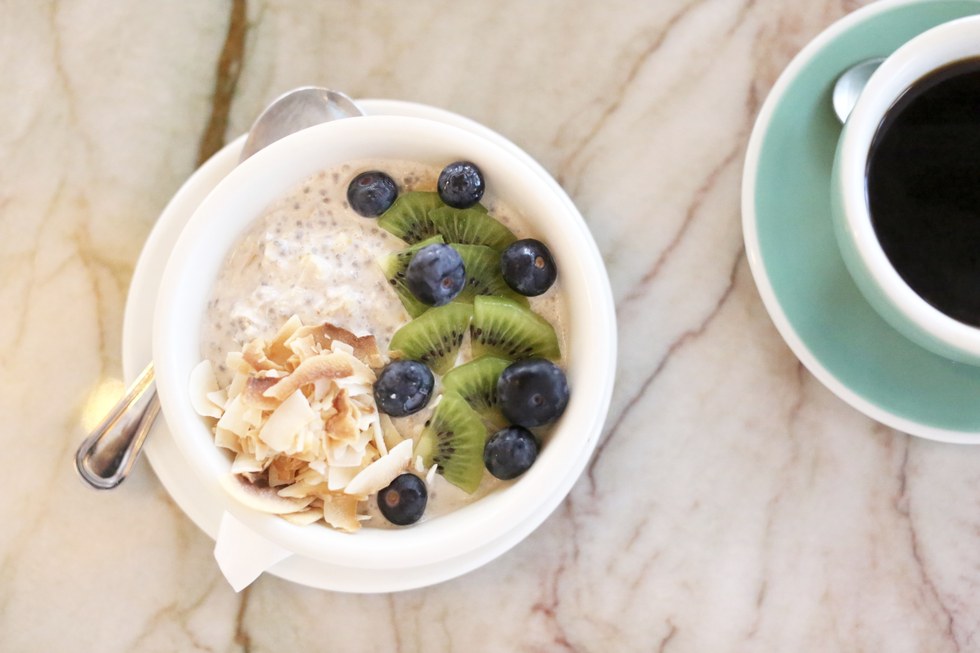 PC @caseyafriese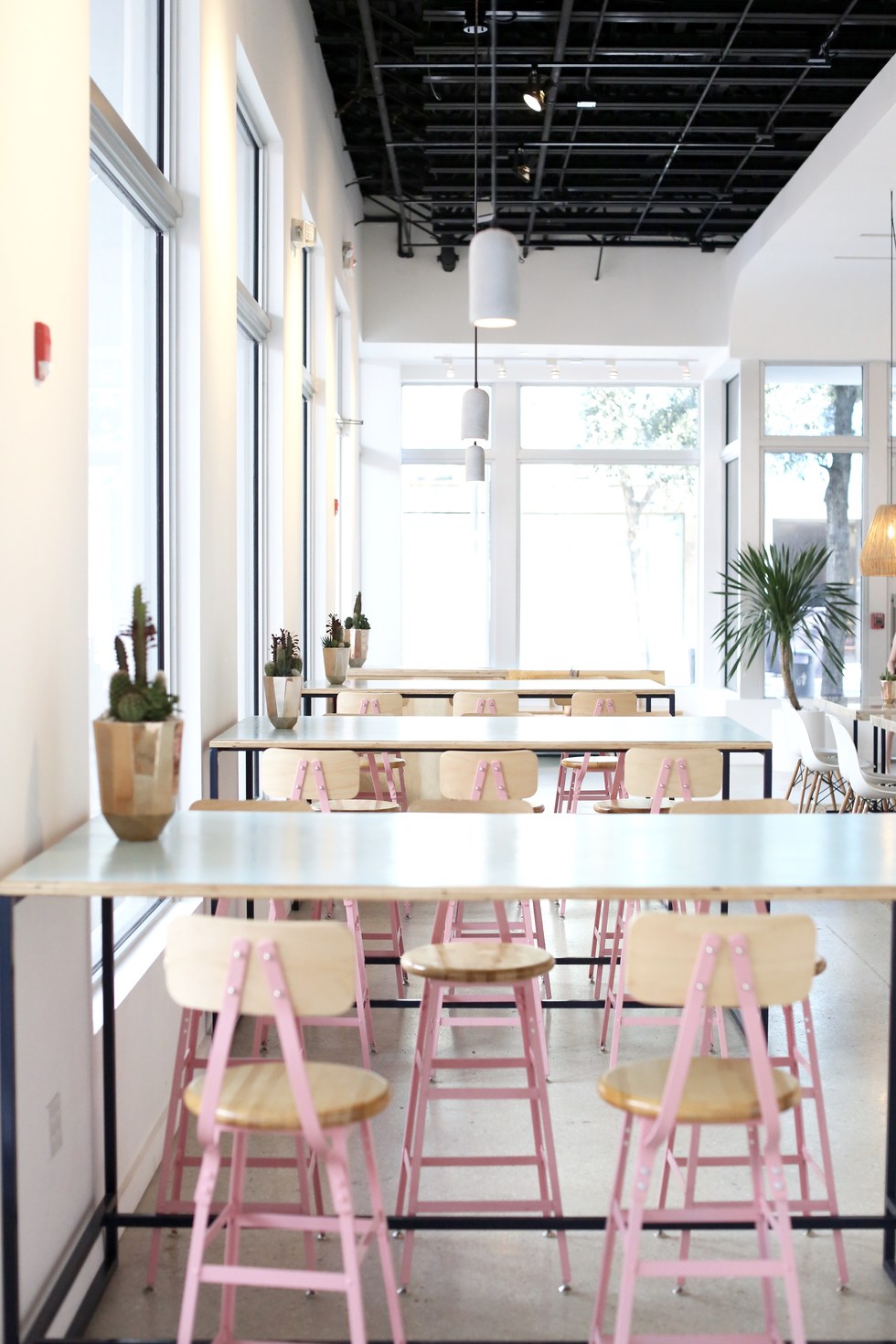 PC @caseyafriese
The Salty Donut
For hipster, out-of-the-world, melt-in-your-mouth donuts...this is the spot. No more words needed!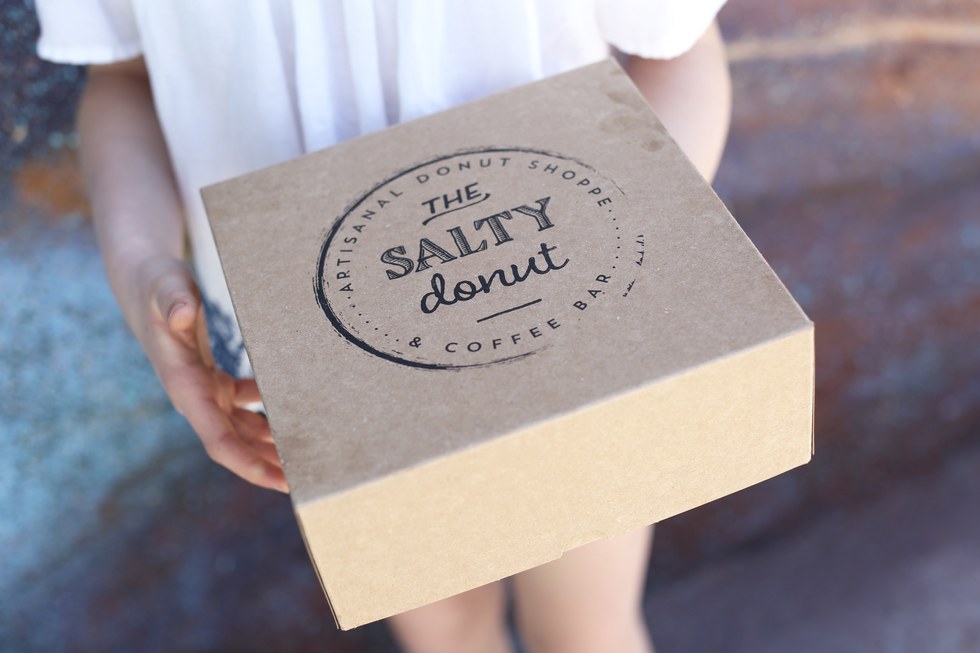 PC @caseyafriese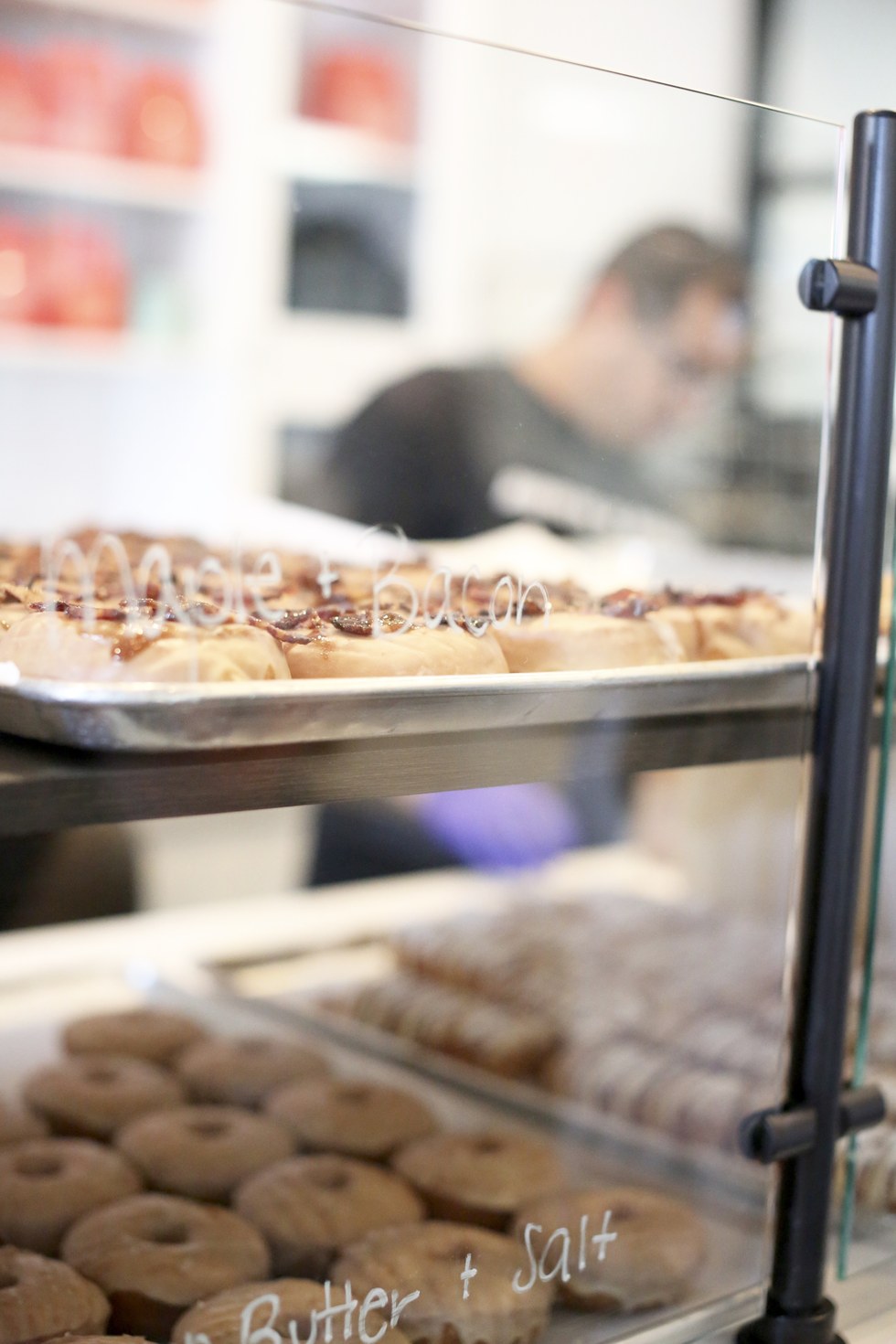 PC @caseyafriese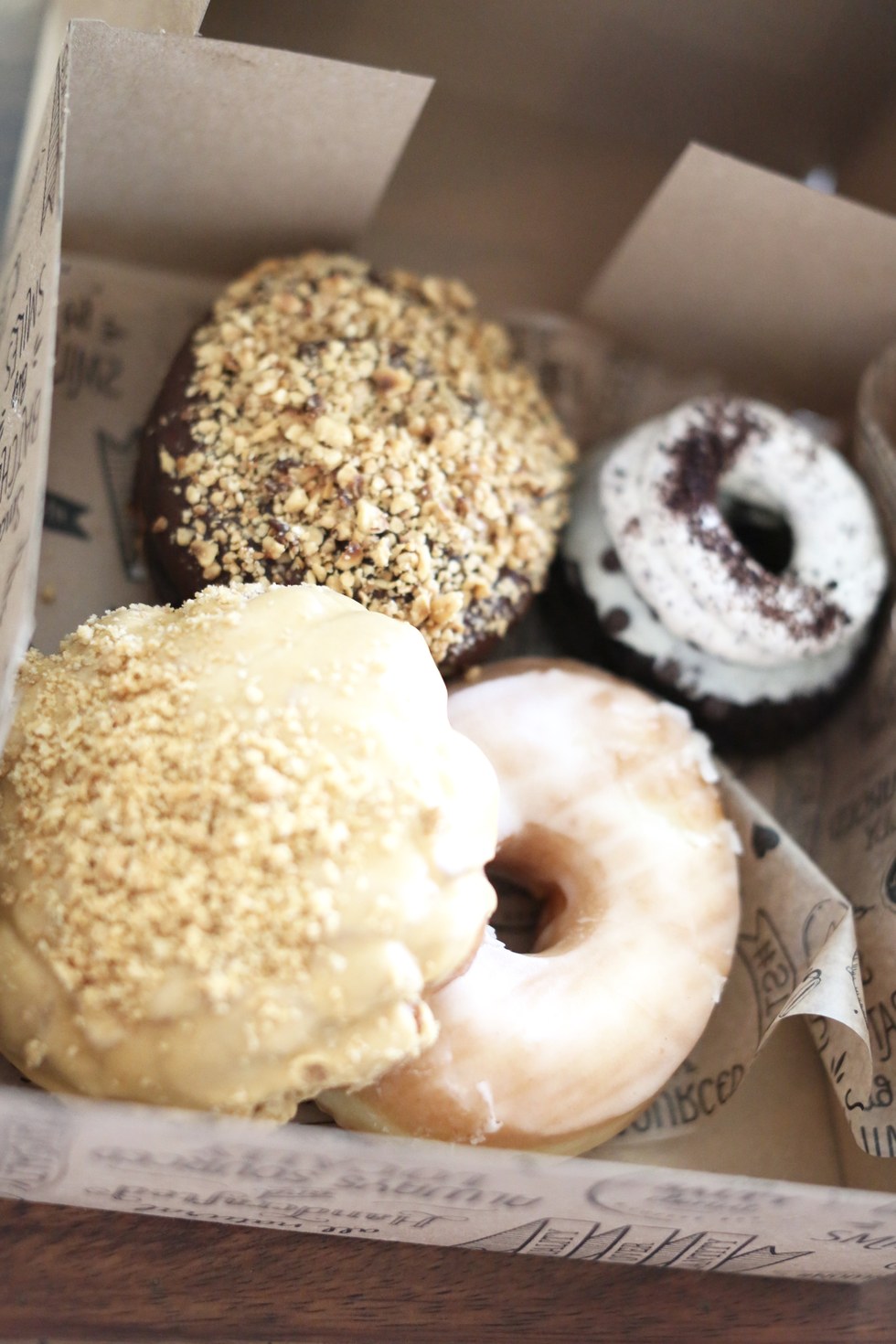 The Salty Donut donutsPC via @caseyafriese
Jugofresh
For fresh pressed juices, smoothies, and bowls right in the heart of Wynwood Walls, this is a yummy, easy 'get' on those hot Miami days....especially when you are standing on pavement looking at street art.
Jugofresh Wynwood WallsPC via Schulman + Associates
Jugofresh juicePC via @jugofresh
PC via @jugofresh
And if you are looking for a set down meal right amongst Wynwood Walls you can try Wynwood Kitchen & Bar for lunch onwards.
R House
For an endless food, bottomless drinks (not with your 14 year old daughter) brunch spot, this is it.
PC via weddingspot.com
PC via Zagat
PC Francy Nunez