Party, Party, Party on the brain...and why not? It's the season! So, just to help you get a little more in the mood, here are some beauty looks to experiment with this winter...
Eyes
Glitter eyes by day
A little Urban Decay Shimmer Finish or plenty of other high shimmer eyeshadows with a primer beneath them, can do the trick by day.
Glitter eyes by night
source unknown
To take the shimmer to another level check out Pat McGrath Lust 004 Limited Edition kit in "Flesh" and tips from a Hollywood television makeup artist.
Copper Penny Lids
Loving this new natural-esc smokey eye look. I mean...Copper!!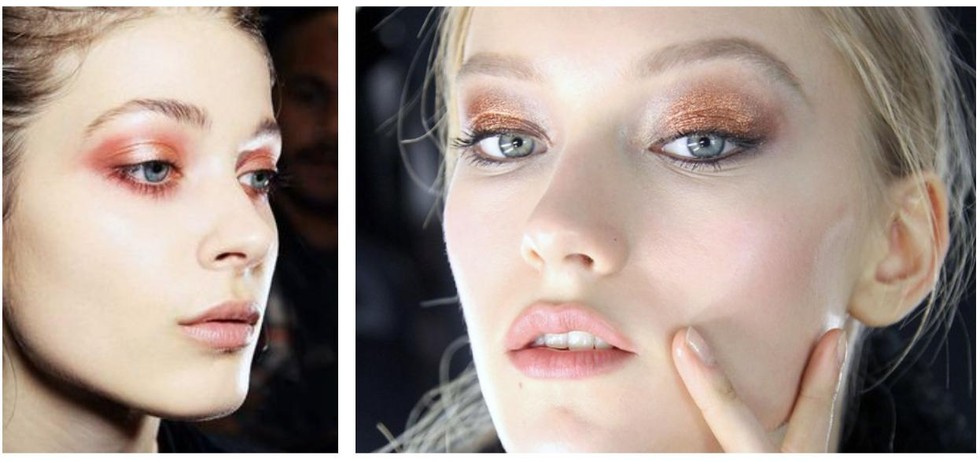 Via Pinterest and the Beauty Bean
Keep the rest of the face natural, dewy, and fresh, then add this touch of copper to make a soft, but clearly-you-made-an-effort, statement. Also love that it works so well day to night.

Bold Lips
Red, Burgundy...you name it...the more bold the better this winter.
Some of our favorites > Here.
Under Eye liner/ smudge
Definitely a great way to add a little edge to your look with understated drama to the eye...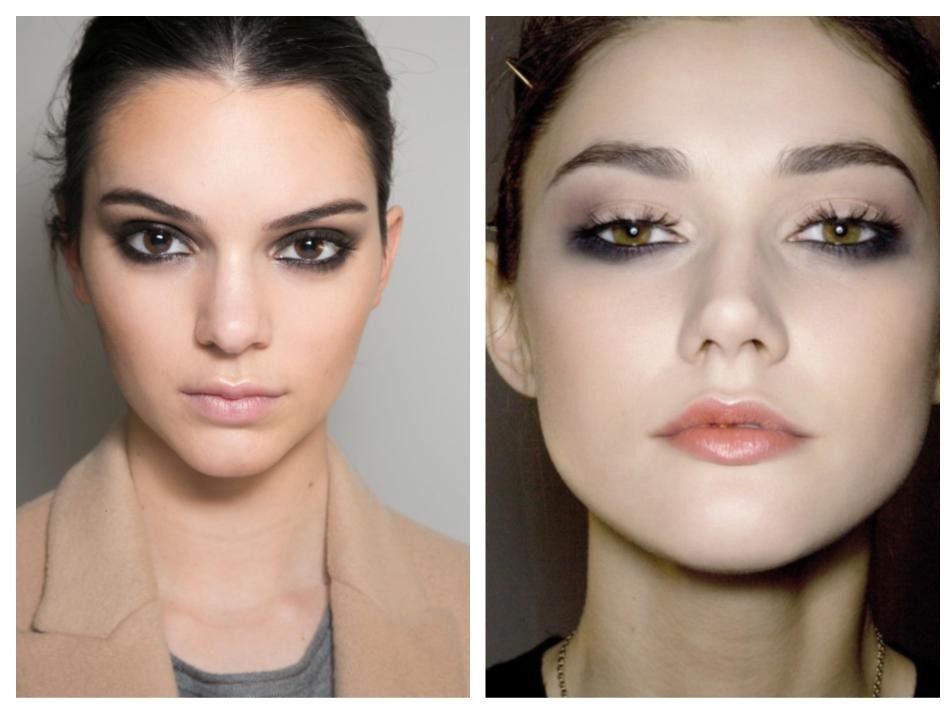 via google images
And so easy to apply with a little charcoal eyeshadow and a smudge brush. MAC is still our easy go-to for this strong shadow that lends perfect look.

Lashes
The full lash, natural everything else look is an instant favorite. Let your eyes do all the talking.
PC Harpers Bazaar
Or the twiggy throwback...clumpy eyelashes...who would've thought? But these lashes definitely add some drama!
PC Imaxtree
Wear the looks. Enjoy your parties!