While it may not officially be summer, our neglected winter skin is expected to come out of hiding and it's time we prepare, so here are the three items we can't live without this summer.
1. Supergoop City Suncreen Serum SPF 30
This serum is like a multi-tasking superhero of skin scare, combining anti-aging moisture with the benefits of sun protection. Meant to be used either by itself or as a primer under your daily make-up routine, it's lightweight for those hot sweaty summer days, but extremely effective and we're obsessed. I plan to use this every day, all summer long.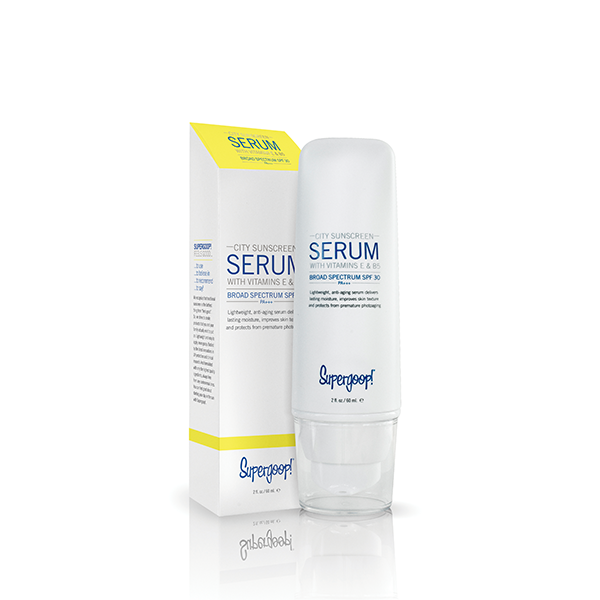 2. Miss Spa Exfoliating Foot Booties
As I roamed the aisles of Ulta Beauty a few months back I stumbled upon these exfoliating foot booties. I've always been jealous of girls with pretty, soft, calloused-free feet, and I had read somewhere about these so figured why not give them a try. I'm not going to sugar coat, they're a little strange in the application, and you have to leave them on for 90 minutes (so I recommend you snuggle up with a glass of wine and a movie). Immediately after taking them off I noticed how soft my feet were, which was great. But then about a week later I started to notice intense peeling on my feet as all of the dead skin cells were flaking off. This lasted for a few days, at which point I was so grossed out and had to wear sneakers to cover my embarrassing feet. HOWEVER, once the peeling stopped, I'm not kidding when I say that my feet were transformed. It's sandal season, and everyone should be prepping with these booties.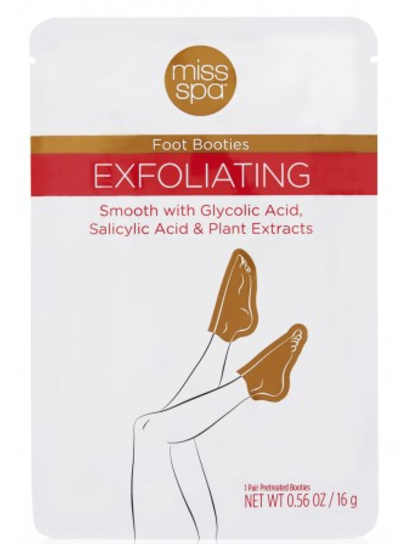 3. St. Tropez Self Tan Bronzing Mousse
I admit this last one is a little selfish, with my ghost-like complexion, but If you're like me and are terrified of wrinkles, cancer, or any of the other damaging effects of the sun, you might find some self-tanner will come in handy this summer. The goal should be a subtle hint of color, and this mousse if perfect. The application is easy, and the end result is even and natural looking. I highly recommend buying the tan applicator mitt as well, and to exfoliate before hand (I use this activated charcoal scrub).
Sidenote: If you happen to be someone who doesn't find a need for self-tanner, then you can just go for the exfoliant, which I promise will not disappoint.