If you're looking for a farmer-mama-fashionista-business owner...you've landed in the right spot! Meet Uyen, pronounced Win-ha. She's the babe behind Crew & Lu, a sweet line of clothing for girls + mama matching swimsuits too, as well as a mama to two cuties. Her farmhouse she calls 'wannabe', but I think anyone with a chicken coop larger than a playhouse and some goats totally qualifies as a mini farm...and a lot of entertainment.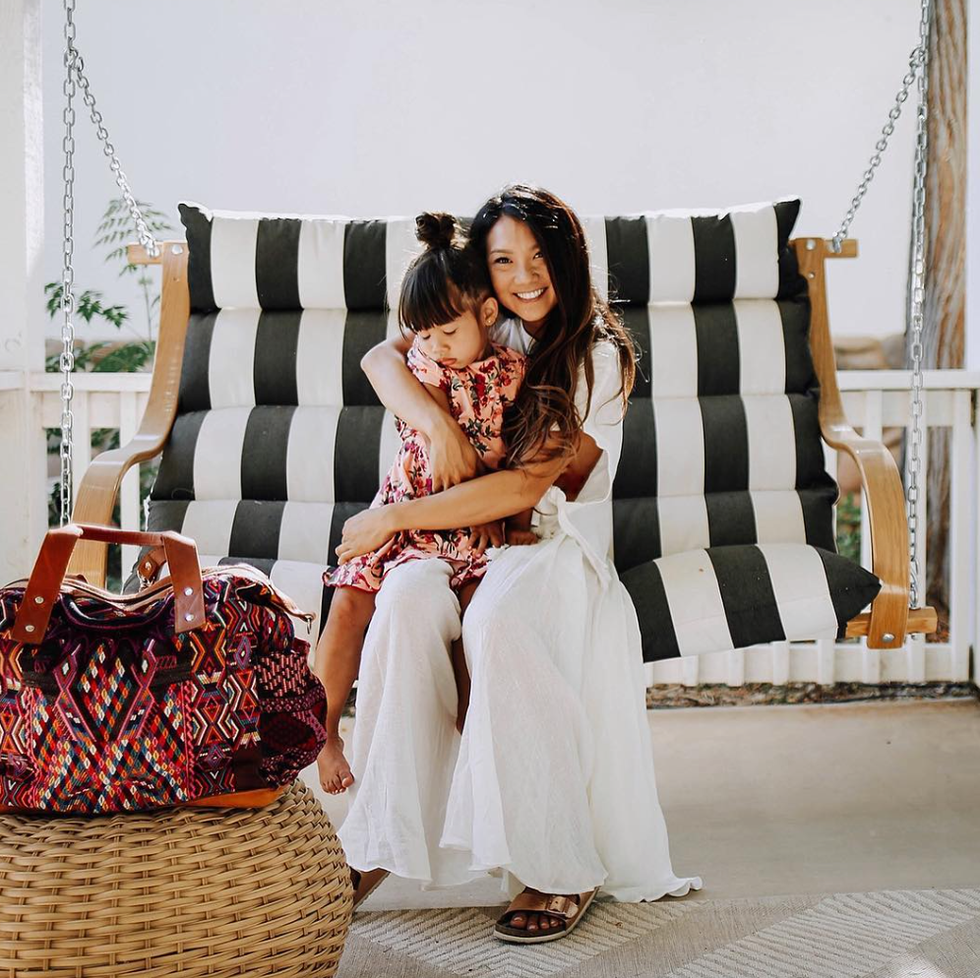 Seems like a year ago I met this lovely lady on our favorite social platform (thanks Instagram), fast forward 12 months and you feel like you practically know the person. However, these questions, I may have only known two of the answers. So there you have it, sometimes there is a little something more off Instagram. Don't worry Insta, we still are just as obsessed with you as before. If you don't already, you can follow along with her and her hubby Lance over on @house_of_lu.
Oh, and we can't believe that Crew & Lu is already 4 &1/2 years old. Hats off to you mama! The juggle is real! Now rea don for our fun interview with Uyen.
What is exciting in life right now?

Our little farm life is about exciting as it gets. I just got our first green egg from our Easter Egger chicken so that is pretty exciting to me. It's the little things.
What is your all time favorite quote?
My favorite quote is Work Hard and Be Nice to People ;)

Any cool or bizarre talents?
I figure skated since I was 10 years old and coached for like 18 Years before I started my clothing business.

What did you love most about the town you grew up in?
My husband and I are Arizona natives and couldn't imagine living anywhere else. I love my hometown of Gilbert. There is so much to do and really is perfect for families.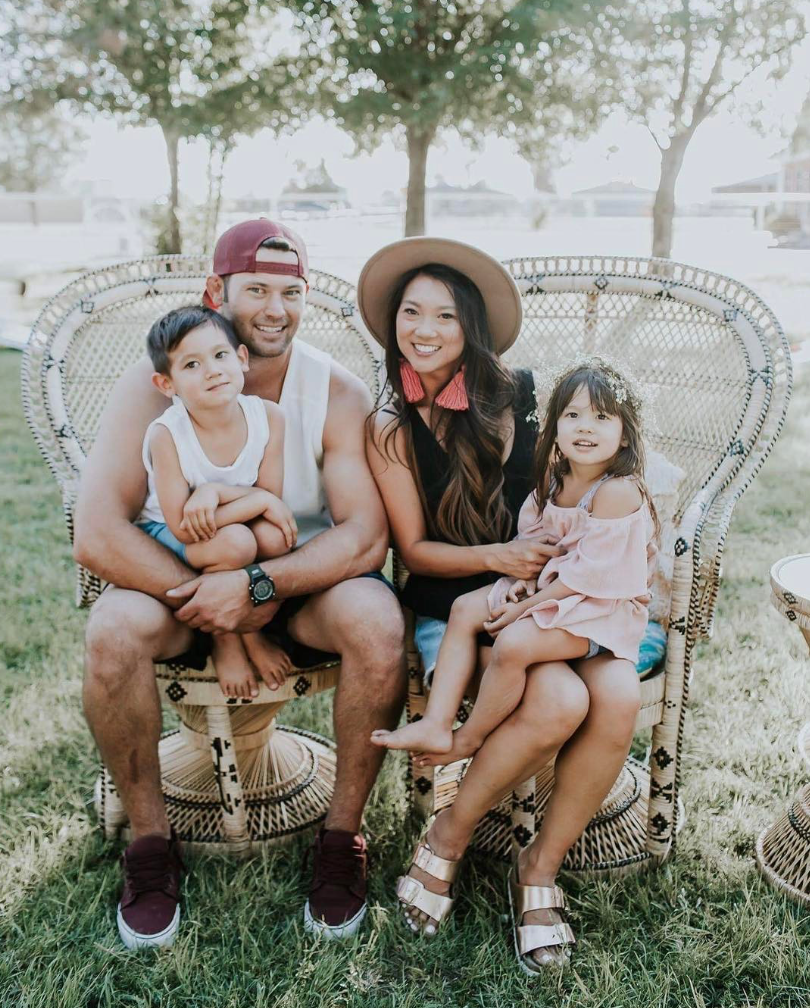 Ella's Coachella Birthday Party
What one thing you need to keep stocked in your fridge at all times?
Honestly? Wine :)

What do you think the most important life lesson for someone to learn?
I think not to be afraid of failure. Taking risks is always a scary thing but if you trust your gut, it can either work out really well or be a life lesson. To me life lessons equal to constantly evolving which is what I always want to do. Evolve.


What is your favorite fashion trend of all times?
Oh gosh, how do I choose? I'm a sucker for anything color block. Especially a great romper!


How many (cat/ dog/ etc) breeds can you name in 10 seconds?
I'm a total dog lover and can name a ton of dog breeds! Cavalier King Charles Spaniel, Golden Retriever, Boxer, Pekinese, Chihuahua, Poodle, Basset Hound, Heeler, French Bulldog, Yorkshire Terrier, German Shepard, I could go on and on hahahaha.
If you could raid one woman's closet, who would it be?
I would raid Olivia Palermo. I'm obsessed with her style.


What is the bravest thing you've ever done?
I wish I could say something cool like sky diving but I'm not that cool. Ha! I wouldn't say I'm a thrill seeker, in that brave aspect but I like to take a lot of risks, decision wise like starting my business.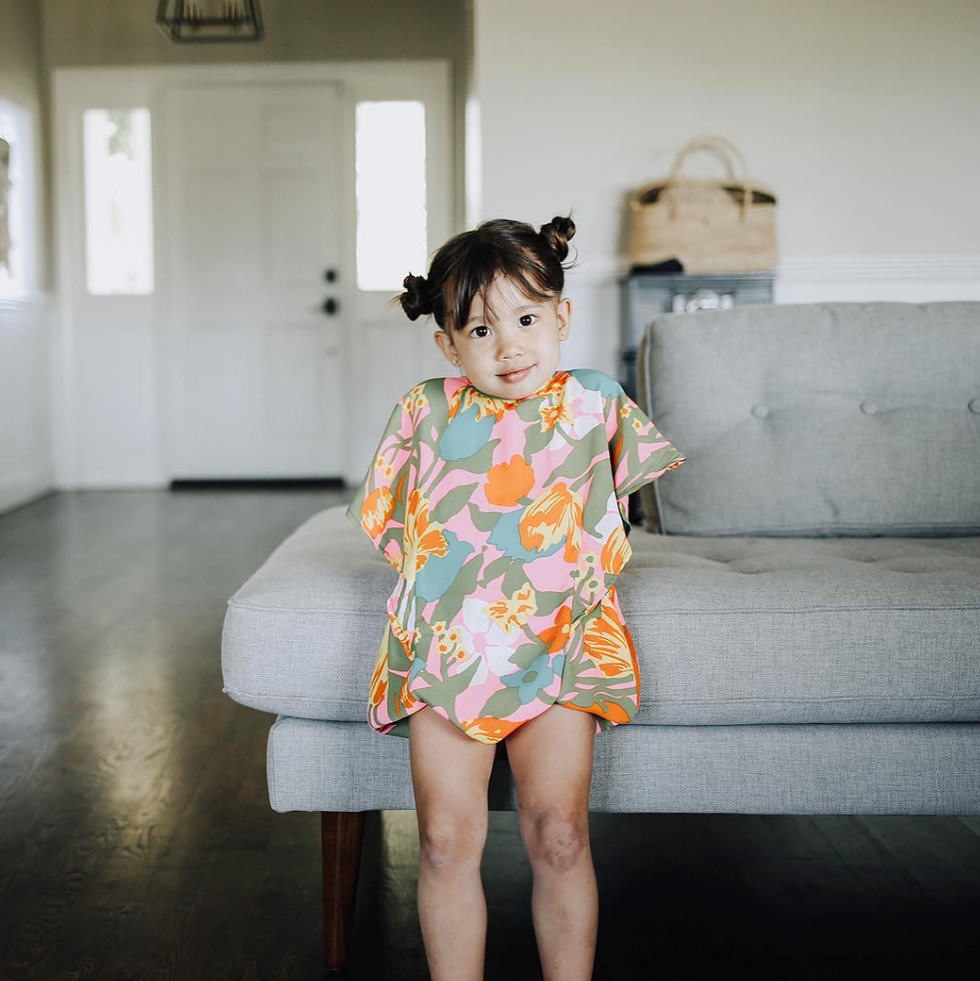 Ella wearing the Calypso Hampton Romper from Crew & Lu
All pictures via @house_of_lu.
Check out Crew & Lu HERE