These babes...they're babes, they're mamas, they're sisters, and they are making a wave in swimwear. And why we love them aside from the buckets of personality they have combined with business acumen? ....obviously for the mommy and me possibility they've created. Because twinning is winning!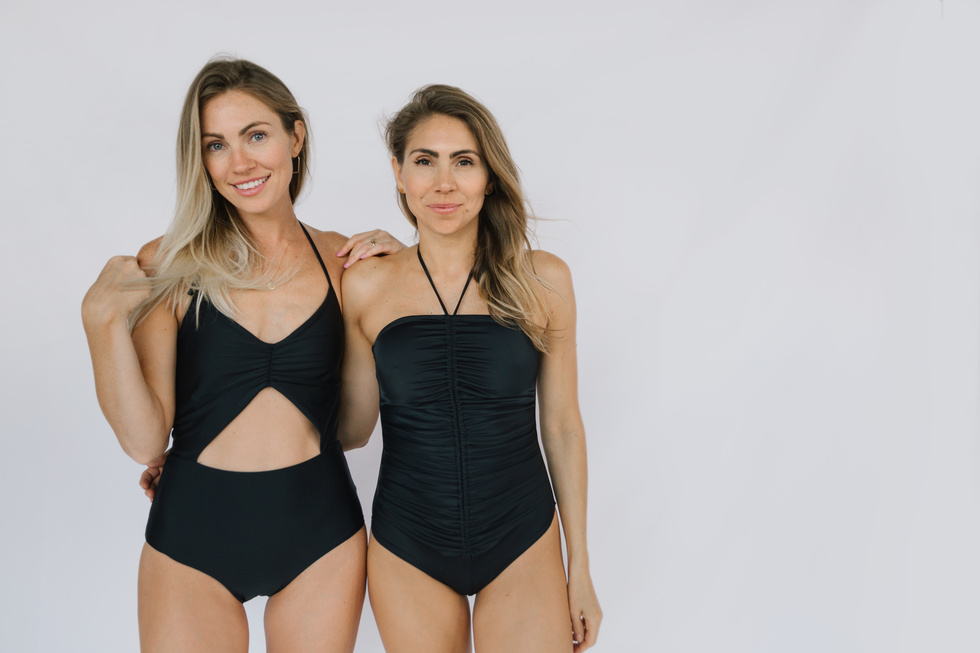 Kara Haught & Shelly Hyde
If you haven't heard of Raising Wild Swimwear, then we are happy to introduce you! Kara Haught & Rachel Hyde (who goes by Shelly, and is the big sis in the relationship) launched the business 2 years ago, and since they've sent swimsuits all over the world. They grew up in the Florida sun, living in swimsuits, raising wild; so they just happen to know a thing or two about a good swimsuit. If you think these gals, the story, or something sounds familiar, it may be because you saw them on Shark Tank where they won the investment and support of Barbara Corcoran.
Our time with our new "RWS sister Barb" has really helped us elevate our professionalism and the potential of RWS becoming what we have always dreamt it to be. RWS will be releasing more products through out the year! Keep your eyes peeled!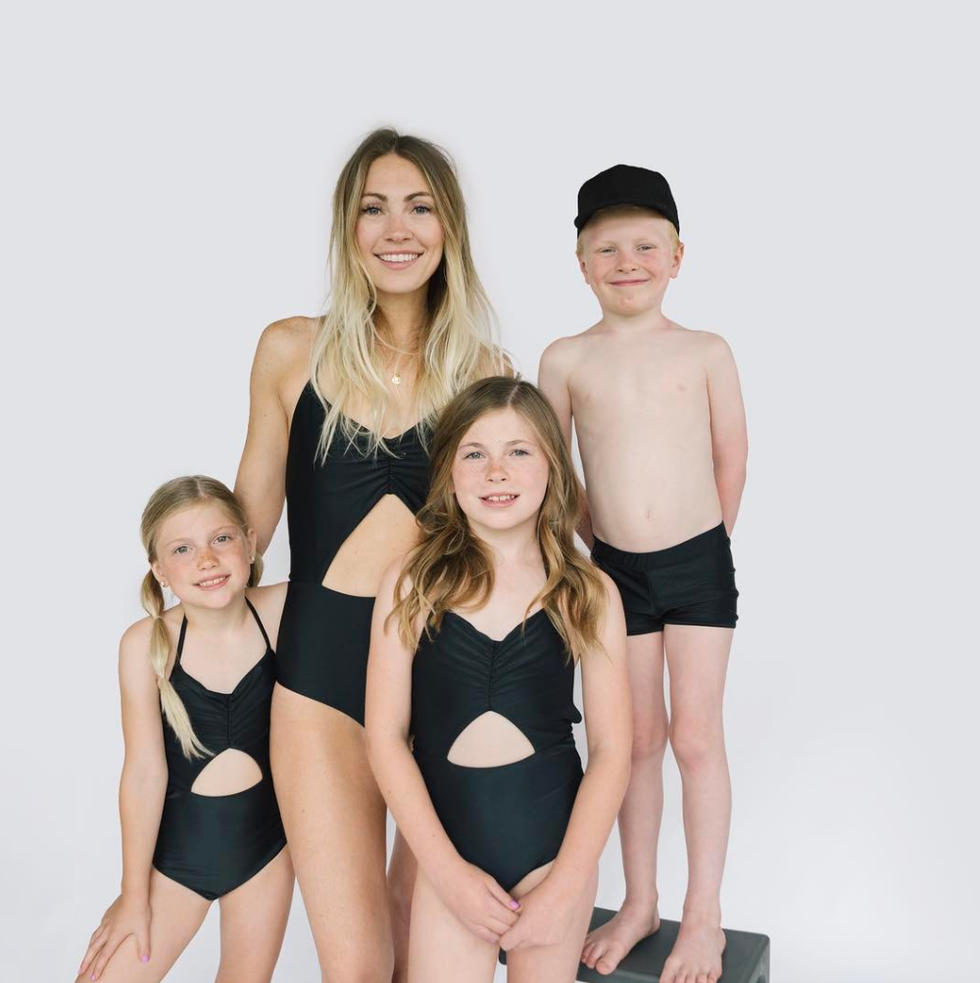 Kara + co.
And when we said they had personality, we weren't kidding. Here's our quick fire interview with the gals. And if you want to catch them live, follow along with them on Instagram where they frequent LIVE videos.
What is exciting in life right now?
Our kids are at such fun ages and we are loving going on adventures with them.
Whats your favorite food?

Candy and chips (Kara), sour cream (Shelly)


What did you want to do with your life when you were 5?
All I ever wanted to be was a mermaid. A real life mermaid. (Kara) I wanted to have more babies than my mom which would be more that 12!!! (Shelly)


Favorite beach of all time?
Casa Terquesa, in Mexico on my honeymoon, cuz I have only done what I did on that beach one time in my life! (Shelly)


What makes you laugh no matter what?
My husbands cackle. (Kara)


What surprises you most about people?
When people can't be nice. (Shelly)


What do you think the most important life lesson for someone to learn?
Either "put your blinders on and do your best". Or "you can't arguee with crazy". That was 2 lessons. Both equally important in my mind. (Kara)


What is your spirit animal?
I dont know about a spirit animal but i sure do know that my spirit vehicle (just made that up) is an El Camino. (Shelly)


What Poolside / Beach essentials are always in your bag?
Diet coke and "bare republic" spf face stick. (Kara)


What is the bravest thing you've ever done?
Build and birthed a human being. So risky. I didn't feel brave I was so scared. But brave I was! (Shelly)
Okay, just one more...
If you had a super power what would it be?
Breath underwater, like a mermaid. Duh. (Kara)