Meet Kerri, our latest crush; artist, interior designer, shop owner, mama and generally cool babe. I know what you're thinking, the name sounds familiar...that's what we thought too when we stumbled into her dreamy studio/ shop that we never wanted to leave. Trust me, even my 3 year old wants to sit around on the painted bean bags and read books with the F word in them. It all sounds terribly unconventional and that is what is so perfect about what Kerri creates. And the familiar name thinking...with her artwork becoming wildly popular overnight, that may have something to do with it.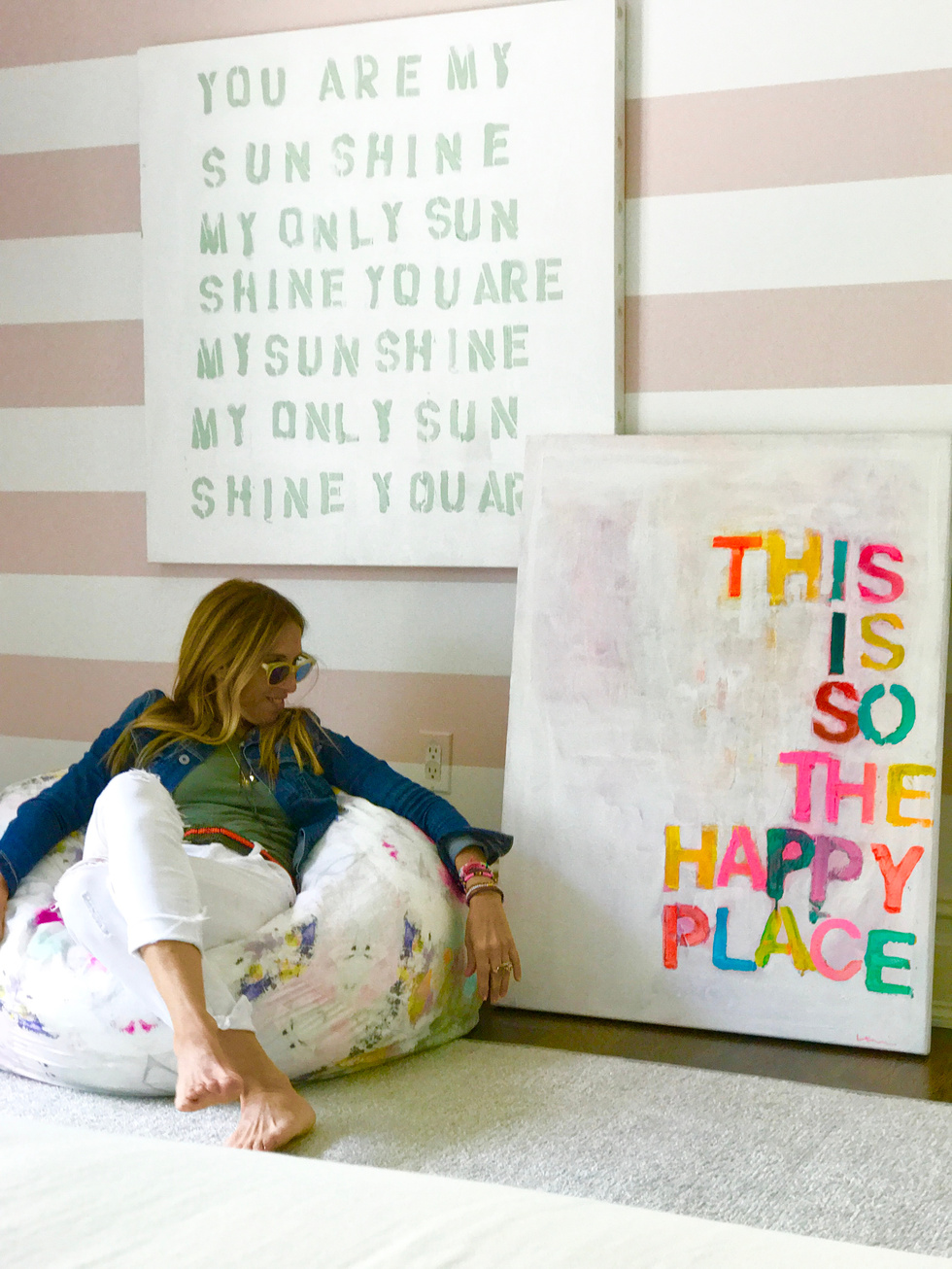 If you have not seen her art, its a must...it's all the #goodvibes and then some. Kerri not only has the dreamiest shop, which is only just one of the latest additions to her repertoire of creations, she also has a home-wear collection called XOKR of fabrics, home goods and wallpaper. And her latest project is wearable art launching soon called LOVED by XOKR. #busybabe We're exhausted just thinking about it all. We caught up with this mama recently and here's our quick fire interview with her.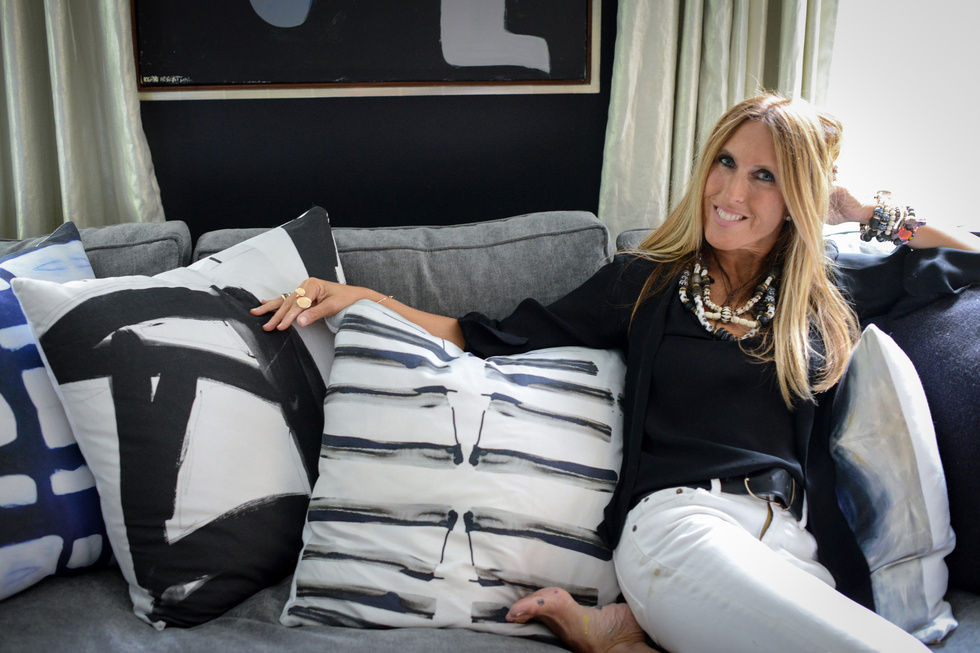 Favorite movie of all time?
When Harry Met Sally. I'm a hopeless romantic; I'm in love with love.
One thing you can say in another language?
Je T'aime.
If there was one person's home you could raid, who would it be?
I am obsessed with Meyer Davis homes and hotels he designs. He is the epitome of modern beach that has a very timeless feel.
What do you think the most important life lesson for someone to learn?
To Believe in yourself, don't let fear prevent you from being who you want to be.
One habit you wish you could break?
I work too late at night, even after I get into bed and wake up super early to start again. My clients and employees are now used to my 5AM emails.
One thing you wish you knew when you were 19?
To not let your fears guide you. Go with your gut and don't over think and do what you love throughout your life.
Favorite vacation spot?
Four Seasons, Anguilla (previously The Viceroy). We've now been there seven years in a row. It feels like a second home in low key Anguilla paradise.
What is your most memorable life moment?
How do you pick just one. There are many but the standouts would be meeting my husband and having my three children.
Absolute favorite (last meal sort of favorite) dinner?
I'm a simple girl: my husband is a great cook and makes the most amazing barbecue steak. Add a side of onion rings and a full house of friends and my kids and that's as good as it gets for me.
What is the bravest thing you've ever done?
Opening a store, starting my own interior design business, starting a brand and moving in to a new house all in the same week!