Drum roll....introducing Jen Schulten. This gal is my cool creative partner, friend, and probably the more balanced person in the her + me equation. There has to be one! She is always trying new wellness things, definitely eating healthier than the average human with her vegetarian lifestyle, and she's funny. Basically the type of person you want to hang around. And she's mama bear to two gorgeous girls...I mean, just look at them (below). If you want her back story you can read it here. Otherwise, I find these ten questions a LOT more insightful.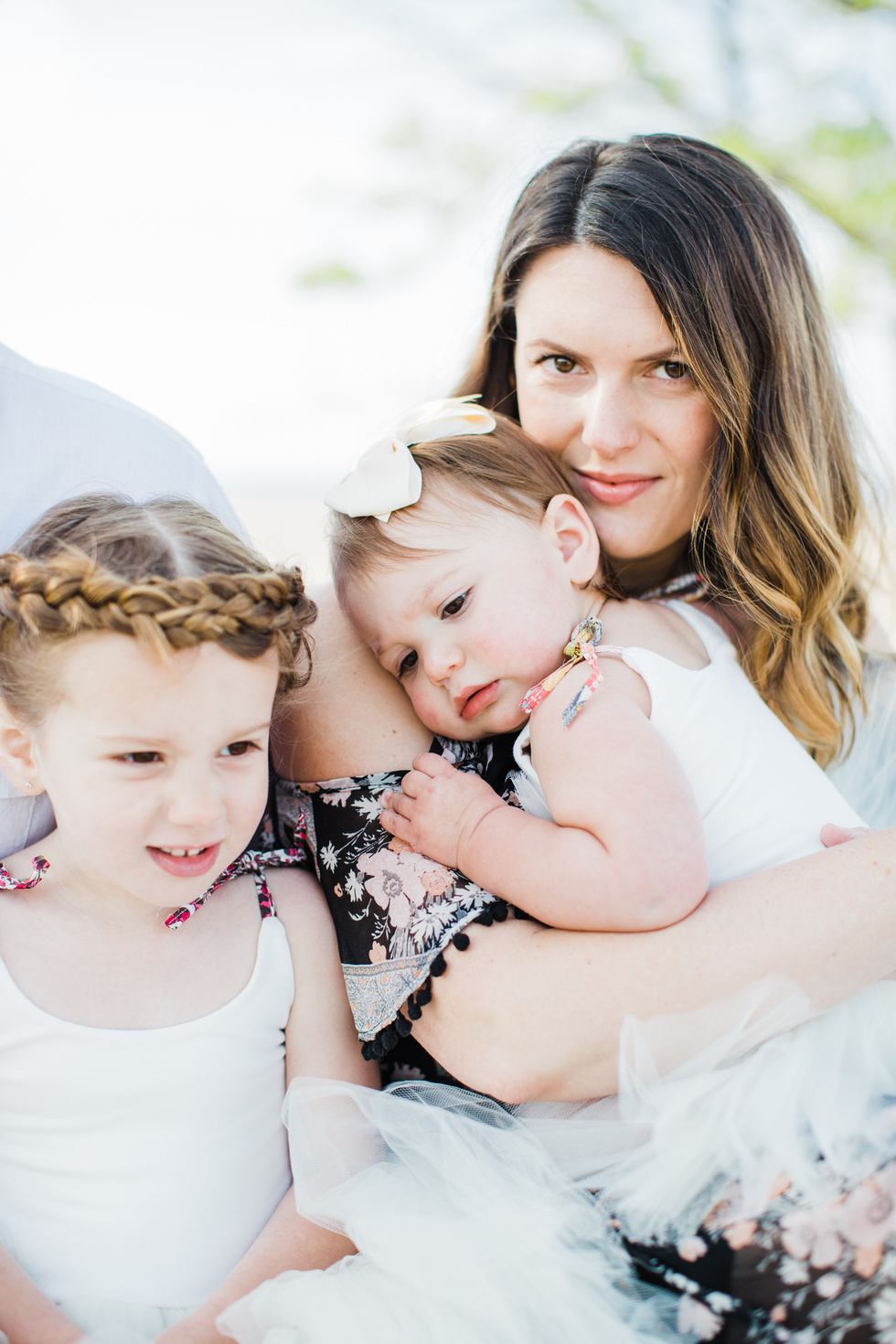 What do you think the most important life lesson is for someone to learn? I think one of the most important lessons is kindness, and I think one of the toughest lessons is humility, both equally profound.
Must have purse items (besides phone and wallet)? I never leave home without chapstick and sunglasses! I'm obsessed with Lucas' Pawpaw Ointment, it's super random, made in Australia, and I buy it in bulk on Amazon. And sunglasses depends on my mood, but I'm currently wearing my Ray Ban Round Metal frames on repeat for the summer.
What is your favorite beverage? Alcoholic would be a toss up between champagne and a margarita. Non-alcoholic is always sparkling water.
The last thing you baked? Admittedly I'm not a baker, so if I was baking it was a rare occurrence, and it was probably something gluten free and vegan and it probably didn't taste very good.
The last TV show you binge-watched? Confessions of a TV junkie...we just binge watched Suits!! I've been tired for 2 months straight, it's just so so good.
Favorite movie of all time? No contest, Dirty Dancing. In fact, I knew I would marry my husband when his mom told me he broke all of his toes when he was like 10 trying to re-enact the last scene of that movie. It sounds suspicious and probably not true, but so endearing nonetheless. Sorry Alex, I had to.
If you had a super power what would it be? To be in more than one place at the same time.
Who makes you laugh no matter what? My husband, Alex. He's by far the funniest person I know.
What is the most adventurous thing you've done? Have kids, does that count?
What did you love most about the town you grew up in? I grew up for the first twelve years of my life in Texas, so besides the people, definitely the BBQ!