There is no secret about it, Erica Shaw = Insta Crush. And while we mean that as an Instagram Crush, she really is an "instant crush". You only need to read one or two posts to basically fall in love with her. We were totally drawn in by her monochromatic, mommy to boys, stripe lovin', good humored feed. Serious >> Good. Humored. Feed. This babe is a comedian, and we just want to spend a day with her so we can laugh our butts off. No one has comments as good as her, no one. It also helps that the girl has got her own distinctive style from home, kids, to fashion.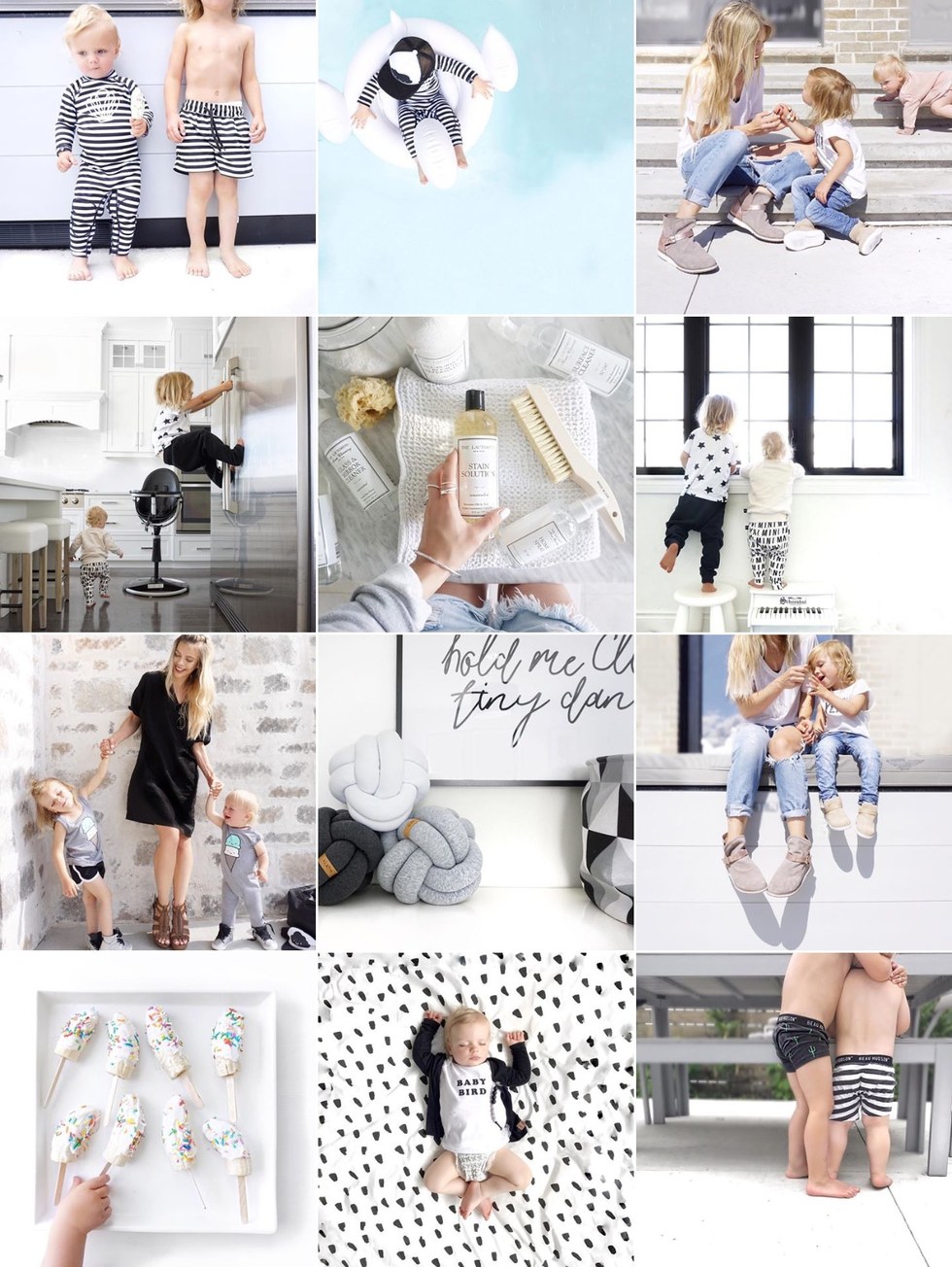 So if you're looking for a #coolmom to follow, you may just want to head on over to her blog Erica Shaw & Company. But first, her quick fire interview with us, because this basically sums up what we're talking about.
What is your all time favorite quote?
Who run the world? (Girls) - Beyoncé

What you order at a drive thru?
Coffee. Extremely large. Just black. Wait, did you mean food? Hmmm...yeah, my answer is still coffee.


Must have purse items (besides phone and wallet).
Ray Ban Aviator Sunglasses. Lip balm (right now it's Tarte Rainforest of the Sea Quench Lip Rescue in Rose). Tide to Go Instant Stain remover (I'm always in a rush and I spill everything).

If you had a super power what would it be?
Fly like a bird. Isn't that everyone's answer?

Favorite movie of all time?
Jurassic Park II. I wish it were something sexier, like Pulp Fiction or Dirty Dancing, but I just love dinosaur movies. I guess I was born to be a boy mom.
Favorite fashion trend of all times?
Ripped jeans. White v-neck tees. Ugg boots (don't judge). And all the silver jewels. Just all of them.

What is something you cannot do?
Sit still. Life is hectic as a working mom (or any mom) and I find I'm always trying to fit a million things into a day.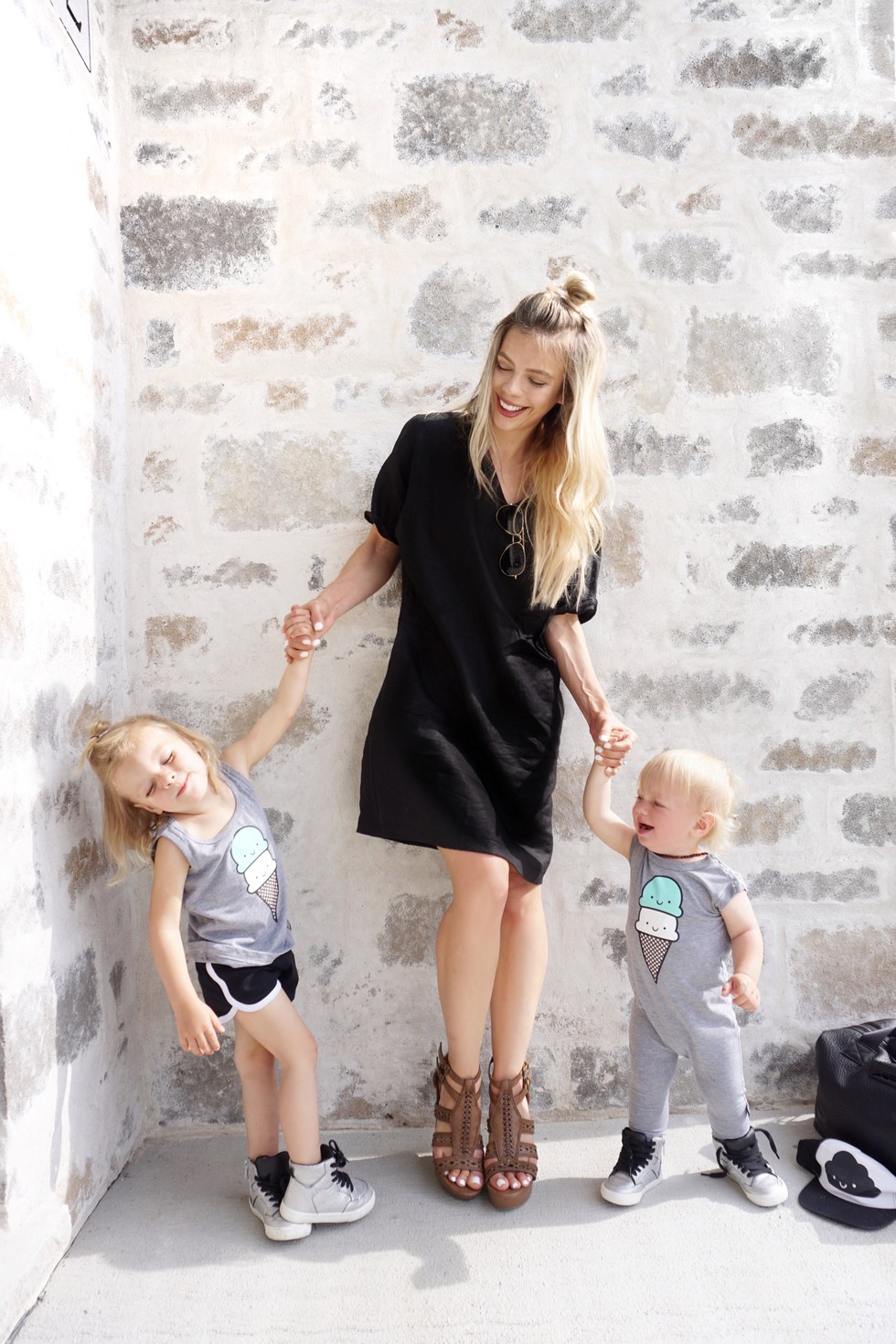 What is the most spontaneous thing you've ever done?
I met my husband, then boyfriend, when I was in grad school and fell madly in love. We dropped everything drove from home (Toronto) across the US, through Mexico and down to Costa Rica, sold our truck and traveled down into South America until the money ran out. We were such free spirits back then.

What makes you laugh no matter what?
My one year old son, Bodhi, open mouth kisses me and it cracks me up. Or when my 3 year old son, Keaton, dances to Bieber. Every time he asks me "Did you see dat? Did you see mah booty shake?"

What do you think the most important life lesson for someone to learn?
To be present. I've spent a lot of hours on my yoga mat trying to learn to breathe, live in the moment, appreciate what is presented to you, and be grateful. By nature, I'm a planner and I'm extremely impatient. Just ask my husband. So learning to be present is a constant commitment for me.